Audience Enrichment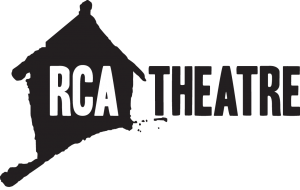 We invite our audience members to learn more about the making of a production, as well as the cast and creative team members involved with each of our shows. Our aim is to enrich your theatrical experience at the LSPU Hall.
We hope this page provides insight and insider knowledge into the production you're about to see or just have seen – or maybe you'll even learn something new about one of your favourite shows!
As we dive into our 2021-22 Season we will be updating this section of our website with information on each of our productions and presentations.
Here is a link to the Visual Guide for the LSPU Hall. We will be creating show specific visual guides as we move through our 2021-22 season.
ALTAR

The ALTAR Visual Guide can be seen here: Altar Visual Guide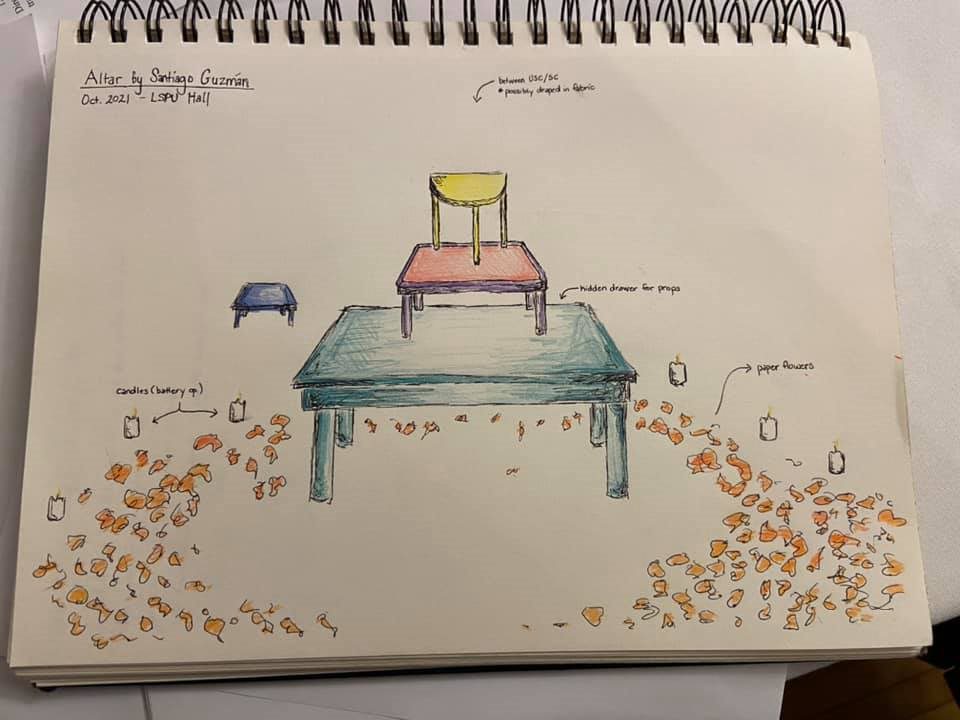 Set Drawing by Director Meghan Greeley
Time-lapse of the lighting focus by our tech team.
Magic Sheet: A graphical display of all of the lighting systems and specials used in a given production. It includes channel numbers, color, direction and focus information. The arrows denote the direction and color of the light.
Lighting Plot: is like an architectural blueprint used in theatre to explain the lighting design to the director, other designers and crew. The lighting plot is created using Vectorworks and specifies how each lighting instrument should be hung, focused, colored, and connected.
Our Artistic Associate finds the rehearsal space for each show. Each show is dependent on the size of the room needed. For ALTAR, the Leaside Group had a fantastic boardroom that we were able to avail of and we created a partnership deal with them. They became the opening night sponsor for ALTAR and you can see here, Santiago, as he rehearses in the Leaside Group's boardroom.