Allison Crowe + Band in Concert
Friday, November 1st
8pm
General Admission: $29.50 (incl. all fees)
Senior/Student: $24.50 (incl. all fees)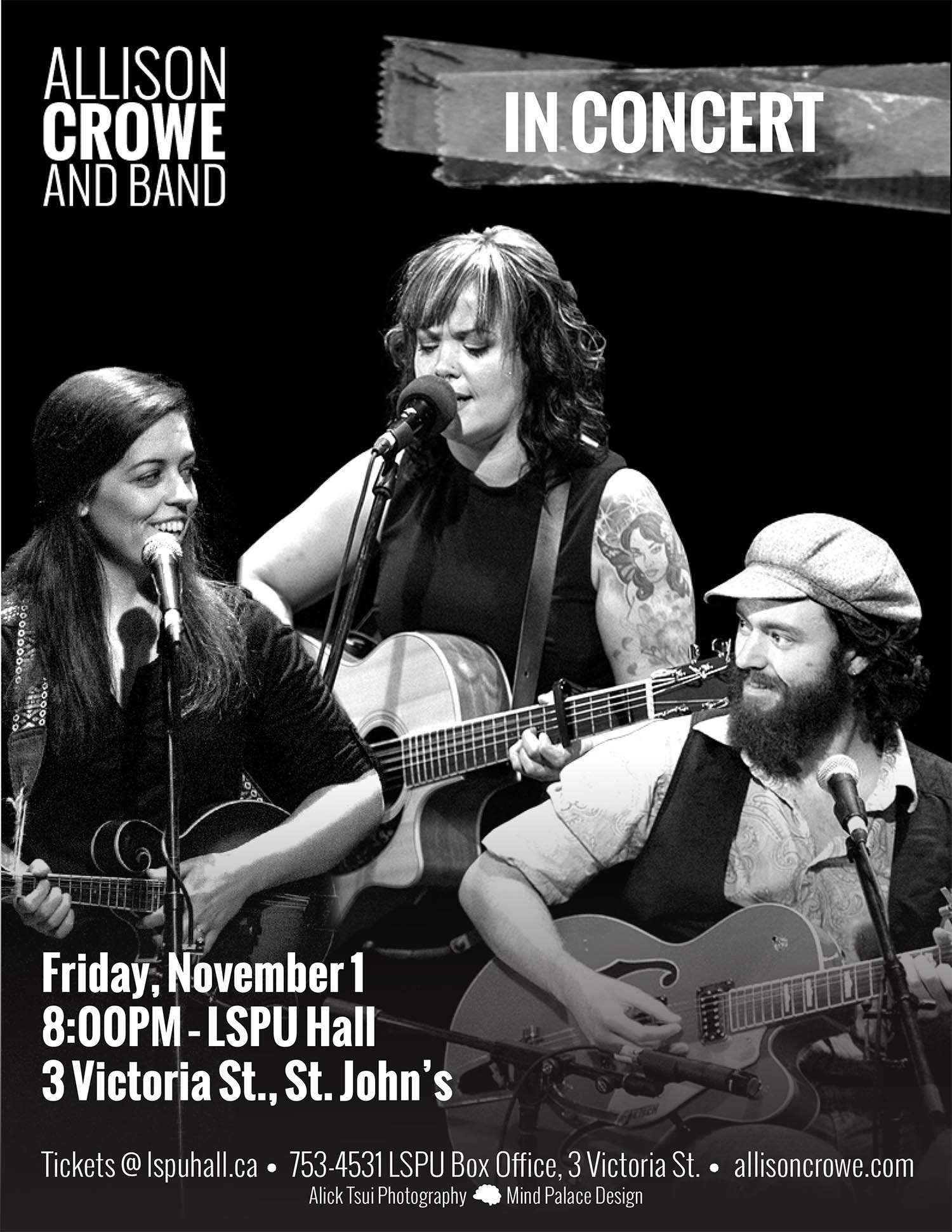 "Soulful. Alive. Joyous. Grievous. Real, true, music is what I want to make,' notes Allison Crowe (allisoncrowe.com). Internationally-loved & acclaimed, the amazing Corner Brook musician, (vocals, piano, guitar, fiddle and more), is joined on such worthy mission by her über-talented bandmates Sarah White (mandolin, bouzouki, vocals+) & Keelan Purchase (accordion, guitar, harmonica, vocals).
Delighting music-lovers, be they in the Scottish Highlands, the Hollywood Hills or 'ere else, this merry band rings out across their homeland – bringing Pacific shores nearer our Atlantic coast – with a resonant artistry that unites all who gather to listen as friends, neighbours, aboard life's rollicking vessel.
Home is the concert hall when Allison Crowe + Band sail into town. Via traditional elements plus bravely original expression the musical combo releases mighty forces fusing rock, folk, Celtic, and jazz. (music.allisoncrowe.com) Soon comes time & opportunity to book passage for a night of stirring passions and good humour unbound.