Army of Sass: Heartbreak Hotel
April 16th-18th
7pm & 9:30pm
$33.25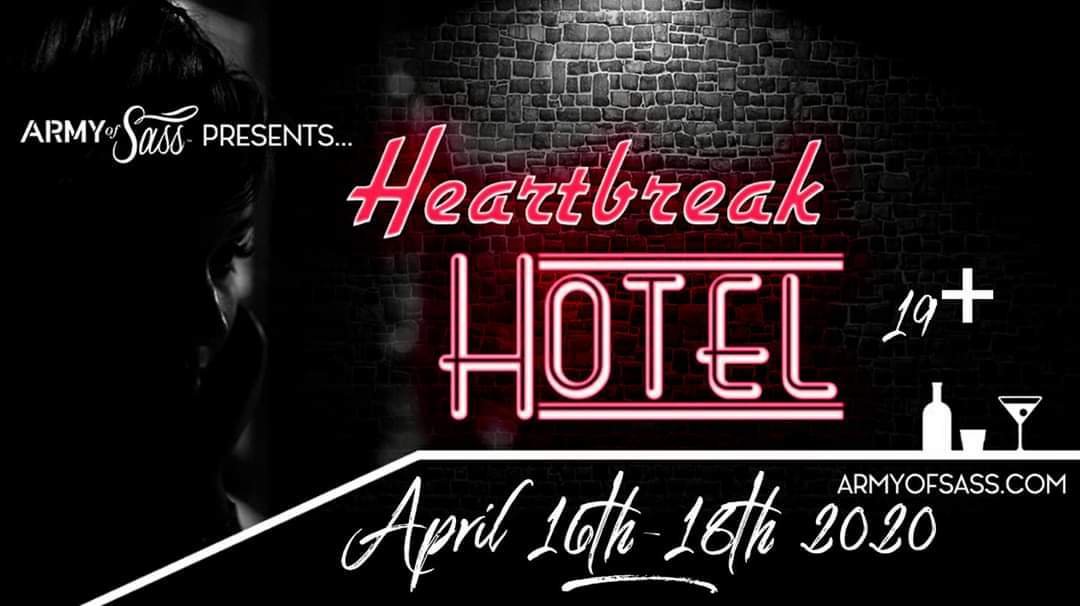 HEARTBREAK HOTEL:
Struck with the lovesick blues? Come to the Heartbreak hotel and you just might find everything you're looking for… you may never want to leave!
Featuring music of soul, motown, 90s, 2000s + so much more!
Opening act: Vicky Mullaley
Choreography by: Alyssa Ashley, Melissa Bassett, Chelsea Butler, Sabina Budd, Stephanie Barbour, Emilee Dowden, Heidi Dowden and special guest choreographer Jill Dreaddy.
*NO LATECOMERS*