Festival of New Dance – Mammoth, Fort/tress, COMING OVER AN ENVIRONMENT
Friday, October 11th
8pm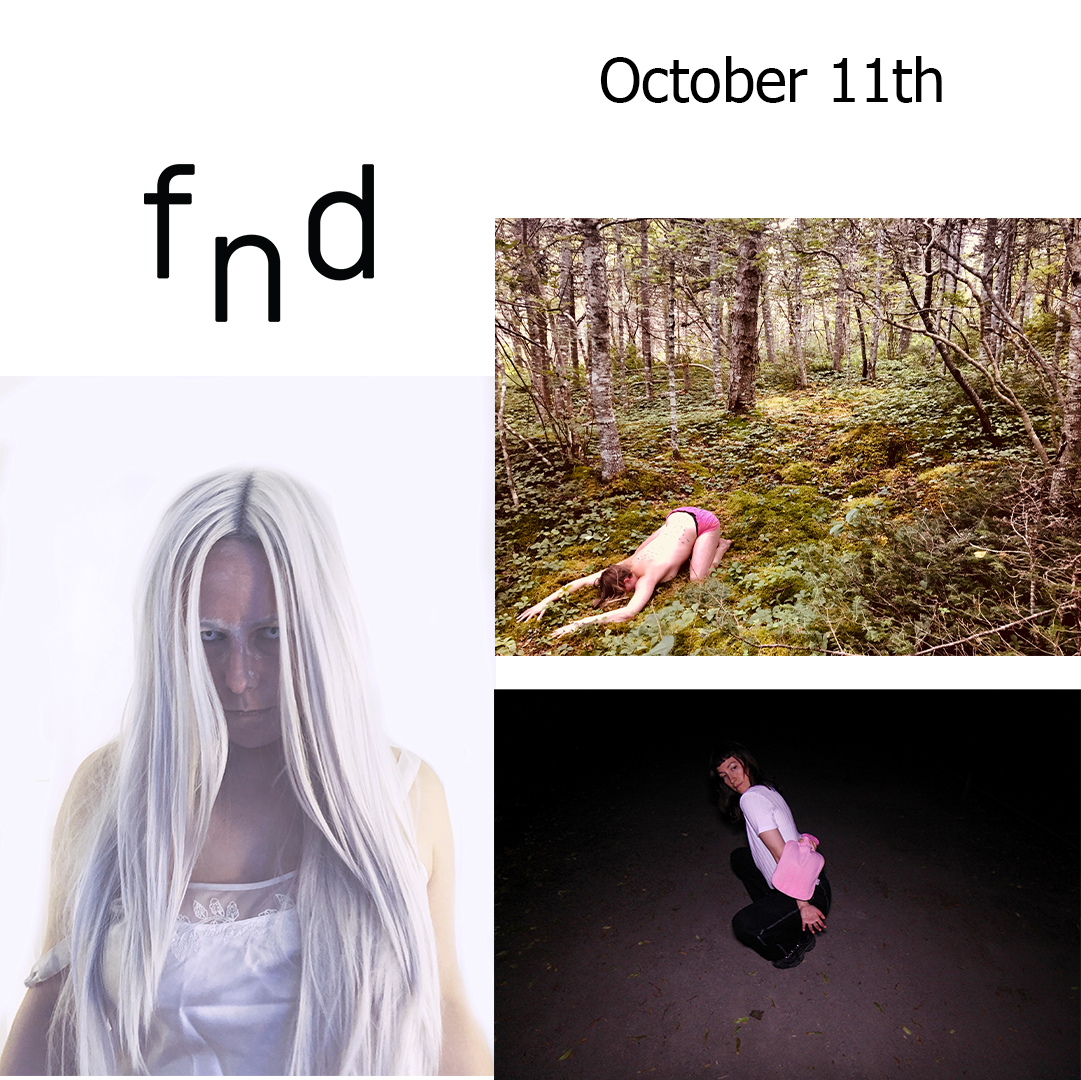 Mammoth
Andrea Cooper
Mammoth is a performance for the stage —an exploration of the ancient, contemporary, and future of sex and technology. Written and performed by the artist, the piece features three characters whose stories echo each other. Interacting with video projections, and transforming between character through real-time audio processing, the anchor of the story is a female embodied voice who refuses to die through physical and material time. From the last woolly mammoth who lives on a weather scabbed island in Siberia, to a socially isolated woman who lives with a murderous dog, to a sex doll robot in the future who debates the ethics of consent, three characters respond to each other and embark on a voyage to the heart of the inexplicable. The performance investigates women's conflicted relationship with technology —the struggles between what women want, technology's control over existence, and the depths of loneliness.
Fort/tress
Sarah Joy Stoker
This new solo, Fort/tress continues to explore what are the common themes in Stoker's work, those of the ecological crisis, extinction, displacement, conservation, and stewardship, industry, consumption, consumerism and the fundamental disconnect humans and development have had from the physical natural world. We are rocked with grief, we mourn, we are paralyzed and desperate, we feel panic and we try to hold on to hope. A departure for Stoker within this work, in particular, is the clear and specific look to the female, the mother, the matriarch. We cannot separate the conversations around climate change, ecosystems, refugees, food security or poverty from the female. She is on the front lines, she is the creator and nurturer, the protector and not often enough, should be a facilitator, a leader. This work puts sexuality of the female on display, treading an obscure and tenuous line between submission and repression, misogyny, aggression, power, pain and pleasure.
COMING OVER AN ENVIRONMENT
Alicia Grant
COMING OVER AN ENVIRONMENT makes questions about the feeling of a room filled with people. I want to investigate how to influence the vibe of a room with my body and some other tools. Is it possible? Like a smell coming over an environment, it comes and goes and transforms and continues. I want to address the space and place and time we are actually in but then also make a fantasy. Make a trip. Make an illusion. Using the practice of kinesthetic whatever as an undercurrent to the process, kinesthetic whatever might be transferred amongst the people in the room. Whatever being a word to make a space for not knowing.