The 20th Feast of Cohen
January 3, 2020

-

January 5, 2020
January 3-5
8pm
$54 (Fees included)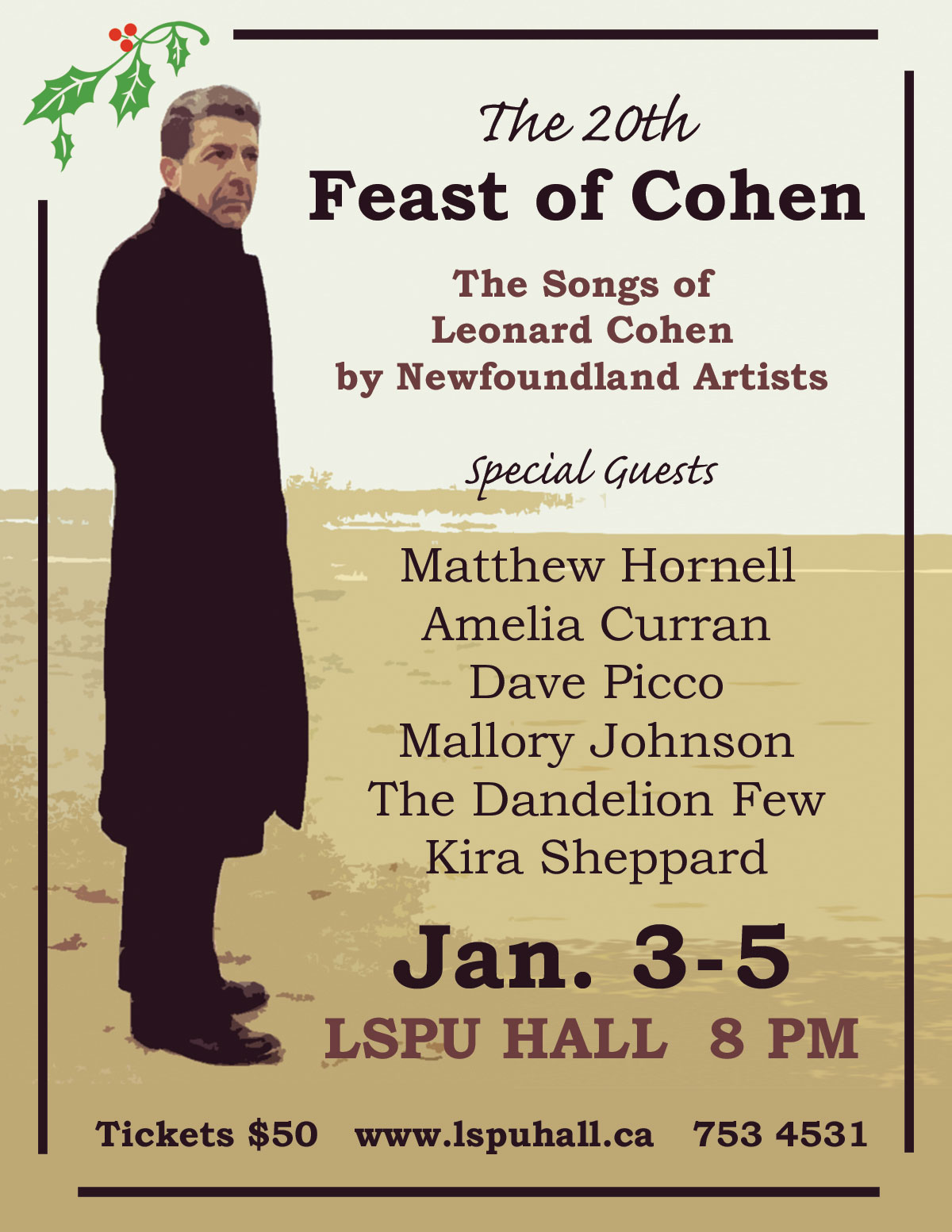 ***Weather update as of 4pm***
Tonight's performance of Feast of Cohen has been moved to Monday night at 8pm. All tickets will be moved to tomorrow night's performance.
If you cannot make it to tomorrow night's show, you can e-mail boxoffice@lspuhall.ca to request your refund or leave us a message at 753-4531. We will begin processing refunds when our Box Office opens at Noon on Monday.
The 20th anniversary production of the songs of Leonard Cohen presented by Vicky Hynes and Beautiful Losers: Sandy Morris, Derek Pelley, Andrew McCarthy, Maria Cherwick, Dave Panting, Geoff Panting with Cohenettes: Jill Porter and Lori Cooper. Performances by regulars Bryan Hennessey, Jenny Gear, Sean Panting and Des Walsh; featuring Special Guests: Amelia Curran, Matthew Hornell, Mallory Johnson, Dave Picco, Dandelion Few and Kira Shepppard.