The Haunting of Margaret Duley
September 25, 2019

-

September 29, 2019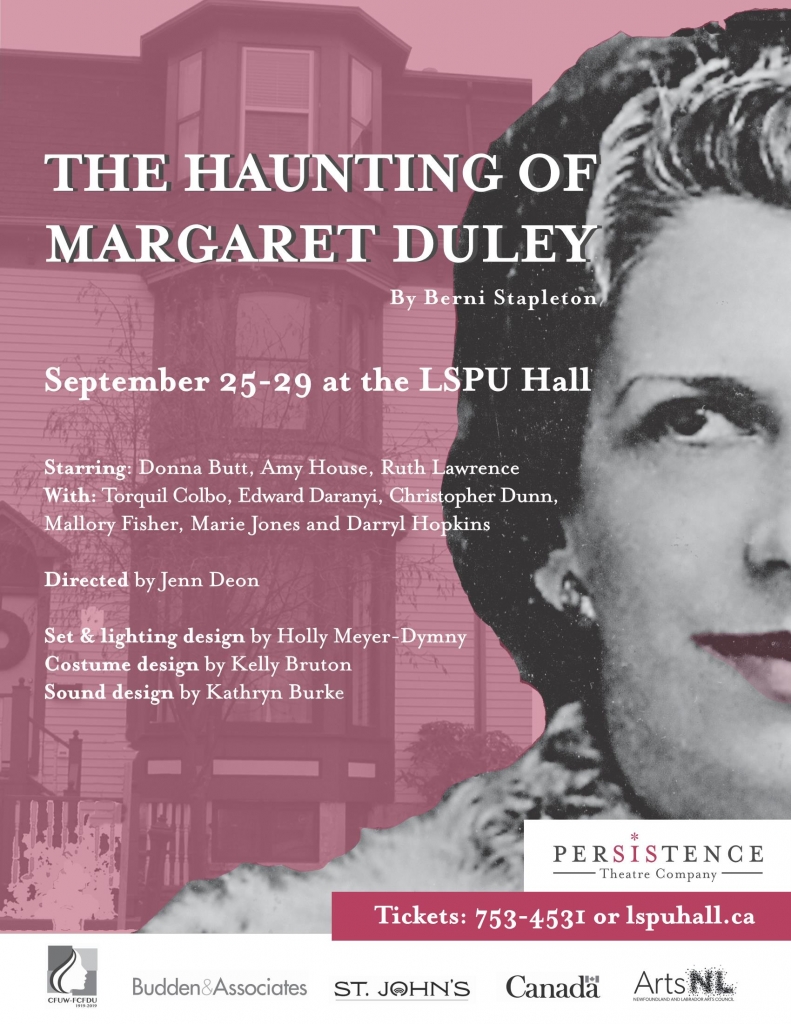 PerSIStence Theatre company presents:
The Haunting of Margaret Duley
September 25th-28th, 8pm
September 29th, 2pm
Margaret Duley (1894-1968): a daughter of Newfoundland renowned and loved around the world for her novels, yet disparaged at home for her outspoken views on women's rights and her novels' bold portrayal of the female perspective.
While history may be guilty of under-representing her significance, in THE HAUNTING OF MARGARET DULEY, audiences will meet Margaret as an emerging and daring author, as an unconventional spiritual traveler, and as a human being ultimately undone by a relentless illness
PerSIStence Theatre is proud to present the premiere production of Berni Stapleton's The HAUNTING OF MARGARET DULEY September 25-29 at the LSPU Hall in St. John's, NL. Starring Donna Butt, Amy House, and Ruth Lawrence as Margaret Duley.
Directed by Jenn Deon, the play also features performances by Torquil Colbo, Edward Daranyi, Christopher Dunn, Mallory Fisher, Darryl Hopkins and Marie Jones. With set and lighting design by Holly Meyer-Dymny, costume design by Kelly Bruton, and sound design by Kathryn Burke.