Women of Film & Music *RESCHEDULED*
Wednesday, April 8th *Rescheduled from March 8th*
7pm
Free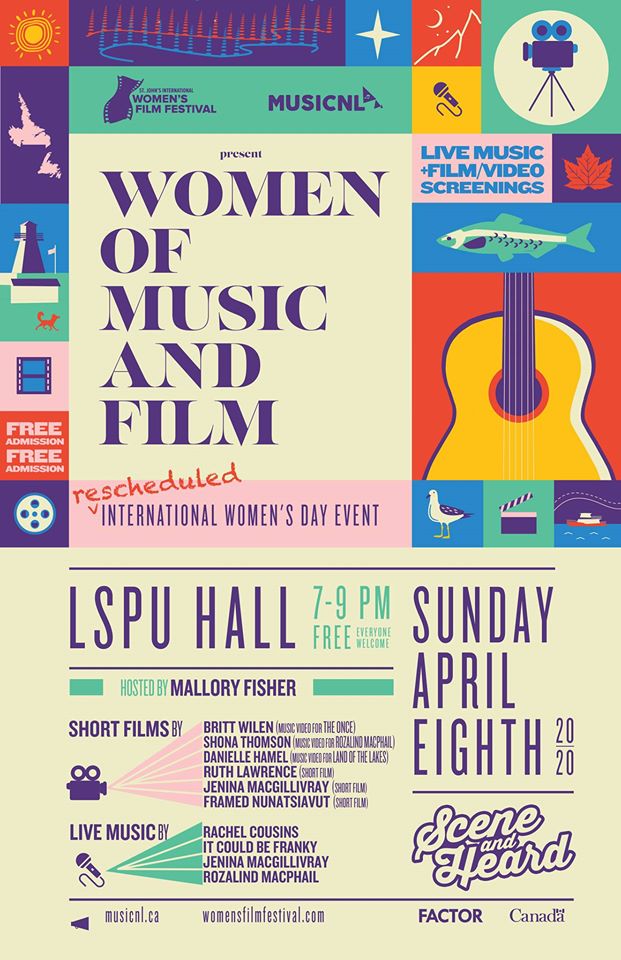 MusicNL & The St. John's International Women's Film Festival proudly present the fusion of music & film for the very first time in honour of International Women's Day!
Featuring short films and music videos by:
Rozalind MacPhail
Ruth Lawrence
Danielle Hamel
Jenina MacGillivray
and live musical performances by:
Rachel Cousins
Danielle Hamel
Jenina MacGillivray
Rozalind MacPhail
Hosted by Mallory Fisher & Sarah Thompson
*This event has FREE ADMISSION*.
Catered reception to follow
You can also catch the same films and take in live performances by Bridget & Dahlia, Geraldine Hollett, Emma Peckford, and Kacie Callahan at the Corner Brook Rotary Arts Centre event!
Visit the Facebook Event