"I'm with the dog" – A Fundraiser for the AFC at JAG Hotel
Friday, January 24th at JAG Boutique Hotel
5-7pm
$52.75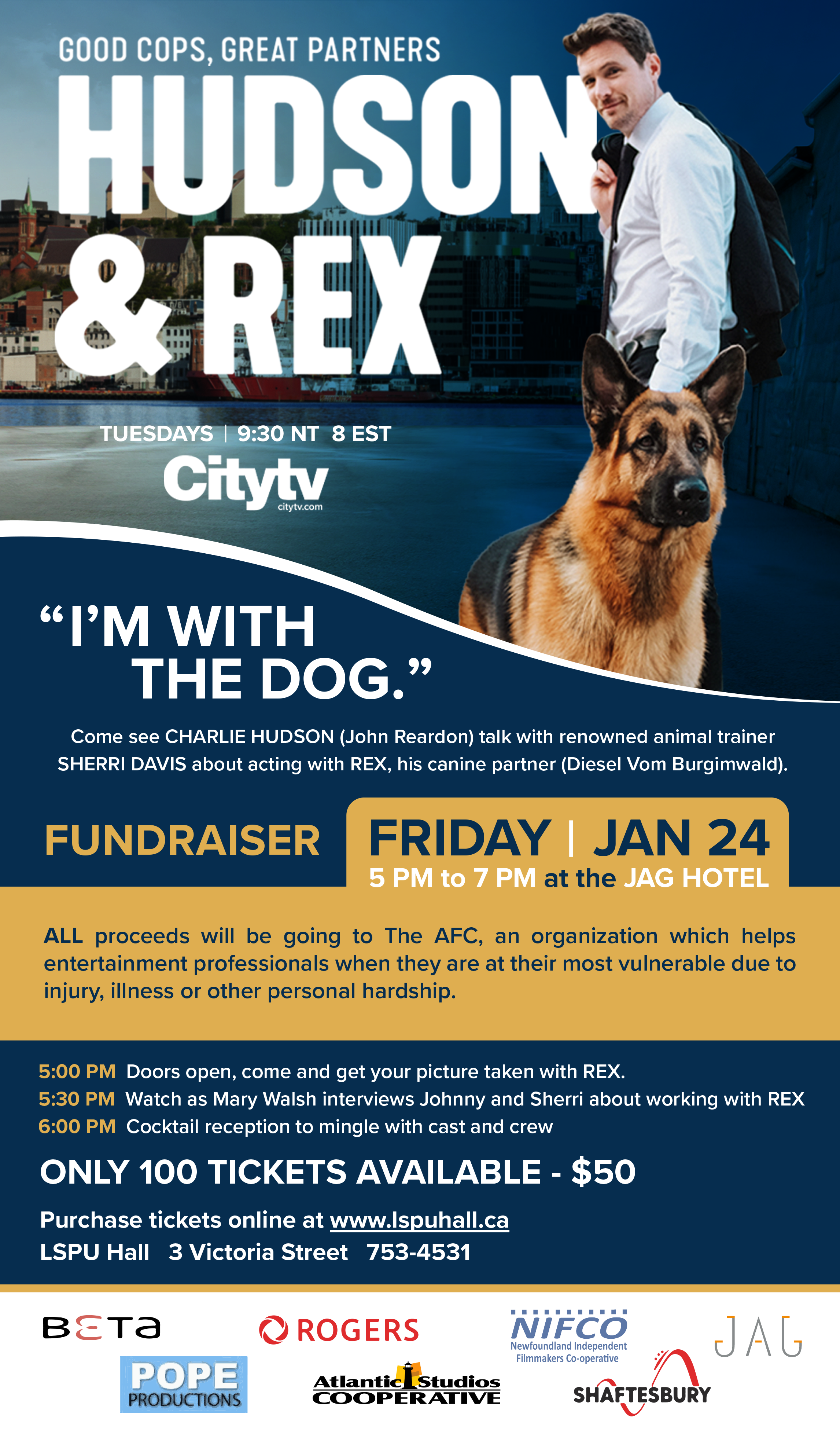 Come see Charlie Hudson (John Reardon) talk with renowned animal trainer Sherri Davis about acting with REX, his canine partner (Diesel Vom Burgimwald).
Doors open at 5 p.m. and you can get your picture taken with REX. At 5:30 Mary Walsh will be interviewing Johnny and Sherri about working with REX followed by a cocktail reception to mingle with cast and crew.
There are only 100 tickets available.
All proceeds will be going to The AFC, an organization which helps entertainment professionals when they are at their most vulnerable due to injury, illness or other personal hardship.
This fundraiser is sponsored by BETA, Shaftesbury, Rogers, Pope Productions and the JAG Hotel, Atlantic studios cooperative, and NIFCO.