Live Magazine! Curated by Monica Walsh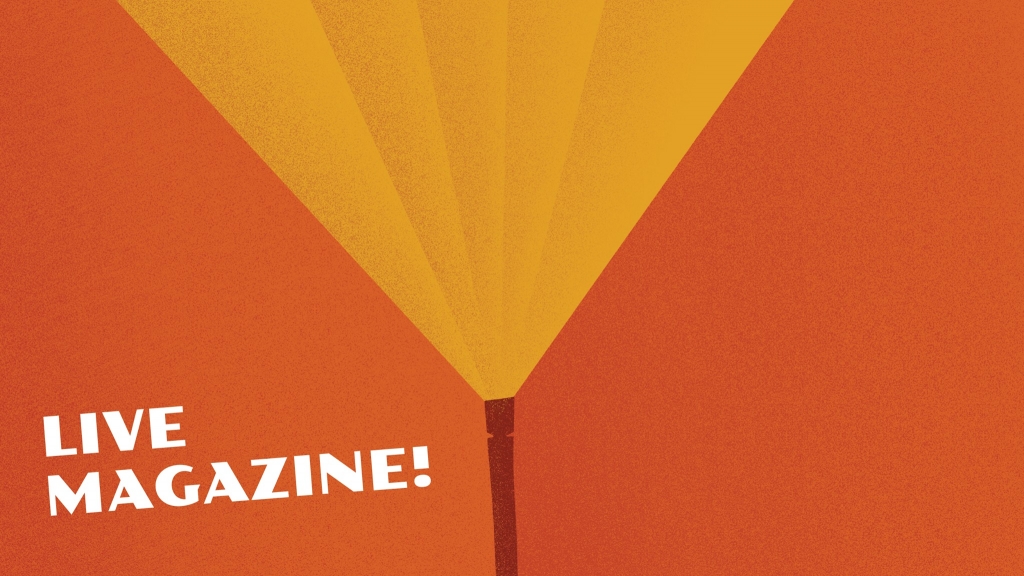 RCA Theatre Company Presents Live Magazine!
Streaming Monday, November 30, 8pm on our YouTube Channel. Click here to tune in.
Live Magazine! is back in a digital format! Live Magazine! is a multi-curated, multi-disciplinary series featuring an evening of entertainment curated by a different artist in the community. This latest issue will be a sketch comedy show written by Monica Walsh. Additional cast for the show is Andy Jones, Allison Kelly and Vanessa Cardoso Whelan, with Technical Direction by Mara Bredovskis. Tune in for readings of sketch comedy, followed by an interview with Andy Jones about the intersection of comedy and theatre.
Content warning: Contains strong language and mature themes.
Live Magazine! Multi-disciplinary! Multi-curated! Tons of fun!