St. John's Shorts September 14th
St. John's Shorts September 14th
7pm & 9pm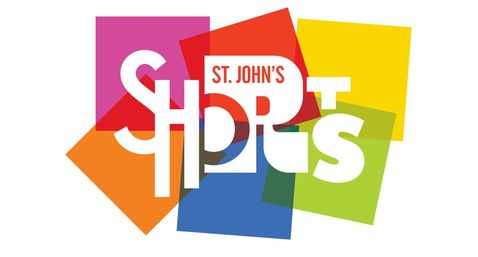 7pm
SW|FT (St. John's Women's Festival of Theatre) presents Barely Mary – by Wendi Smallwood
Dead Rat Productions presents The Office – by Sophia Merritt
Sign Post Players presents Barracuda – by Jon Aylward
9pm
Pennythoughts Theatre presents not the one – by Chris Hibbs
TODOS – Theatre and Film For All presents ALTAR – by Santiago Guzmán
Andrya Duff presents Here nor There – by Andrya Duff, with sound design by Megan Allison

*EARLY BIRD FESTIVAL PASS ON SALE UNTIL SEPTEMBER 1ST*
Barely Mary: The candles are melted, the cupcake is smashed, and the curtain has dropped on yet another year!
A female comedian bares all in this 'merry' review which will make you laugh, cry and reconsider shapewear. A N
The Office: Tom is trying to get his report done before the deadline but is constantly interrupted by his aggressive boss Karen and his obnoxious co-worker Gavin.
Barracuda: Barry isn't stupid. He knows something is going on with Grace, and when she doesn't tell him a confrontation ensues. When their exchange takes a turn, Barry moves to confront the man she may (or may not) have been involved with.
Disclaimer: Contains scenes of intimacy and violence which may be disturbing to some. A V
not the one: A man contemplates fatherhood from a NICU rocking chair. A
ALTAR: Eugenio's ex-boyfriend ghosted him several months ago and is still not over him. Taking Día de Muertos and his mother's previous experience with paranormal activities as references, Eugenio hopes that by setting up an altar he will be able to summon his ghost to sort out their past and talk about the end of their relationship once and for all. Would setting up an altar be enough for Eugenio to forgive, forget, and love again? A
Here nor There: How much needs to be revealed in order to be considered "authentic"? This is a solo trip down memory lane, but whose memories exactly?
A: Contains adult content or language
N: Contains nudity or partial nudity
V: Contains violence