St. John's Shorts September 5th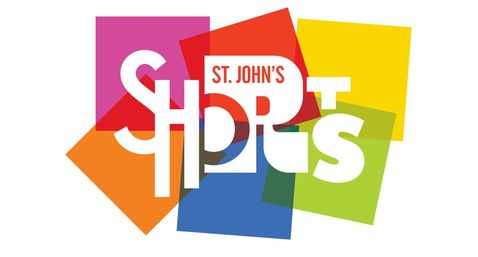 St. John's Shorts September 5th
7pm & 9pm
EARLY BIRD FESTIVAL PASS ON SALE UNTIL SEPTEMBER 1ST*
7pm
Staged Frightpresents: One for the Road– by Harold Pinter
Different Strokes presents: Log Kya Kahenge? – by Prajwala Dixit
Marie Pike presents: Garden by Mattel
9pm
Mike Hammond & Sarah Walsh present: The Happiest Place on Earth
Lone Wolf Productions presents: Invictus – by Fionn Shea
Theatre Perimetric presents: SNATCH – by Robyn Vivian
One for the Road is a thought experiment in tyranny and oppression by the prolific Theatre of the Absurd writer Harold Pinter. It follows the story of a family of three who are held as political prisoners by an insidious government official. Walking the line between Black Comedy and nail-biting Horror/Drama, this play explores the isolating and degrading effects of living under a government with uncontrolled power. A V
Log Kya Kahenge? People, many a time, base life changing decisions, on one question – What will people think? Or Log Kya Kahenge?
Exploring this complex occurrence, Log Kya Kahenge? weaves a poignant, bilingual story of a parent coming to terms with their child's choice. Inspired by Hasan Minhaj's special 'Homecoming King,' the narrative boldly touches upon intercultural relationships and racism through South-Asian Muslim characters, a first for Newfoundland and Labrador.
The show takes place in two gardens in which the child is sowing a seed and the parent is killing Cuscata, a parasitic weed. Through a conversation, the parent is suddenly thrown in the midst of their child's reality, challenged by the social norms that binds them.
Parental love knows no bounds but will it by shackled by the age-old question – Log Kya Kahenge? Will the parent and child see eye to eye? Will their worlds become one?
Garden by Mattel: After an impromptu wedding ceremony, Barbie and Ken come to life and explore existentialism. A
The Happiest Place on Earth: A dark comedy about 2 theme park mascots coming to the bitter realization that they have lost their lust for life while on their lunch break. A
Invictus: Jack Kenyon mans the radio on the U.S.S. Barnett during the invasion of Normandy, obsession haunting his mind. Talia, a young political refugee, struggles to exist in the New World. Invictus is the trauma-fueled tale of two lives, caught up in the wrath of chance and cycles of world war, familial strife combining with childlike glee to question the extent of human agency. As Jack's obsessive world bleeds through his tough facade, Talia fabricates a new truth — and together they weave a tale of political strife, longing, trauma, and hope for a brighter future. A L
SNATCH: What if you could live in a memory? Talk to yourself? What would you say? SNATCH, a surrealist glimpse at the reality of domestic violence, asks these questions. Told through the separation of Innocence and Experience, it is an exploration of liminal space- the transitory, fleeting points in life. In the false dichotomies of love and hate, sickness and health, past and future, survivors of abuse are often left behind; lost in transit. SNATCH aims to help us look at the fragments left in between with the nuance, sensitivity, and compassion they deserve. A L V
A: Contains adult content or language
L: Contains loud or abrupt noises
V: Contains violence