WE ARE GENIUS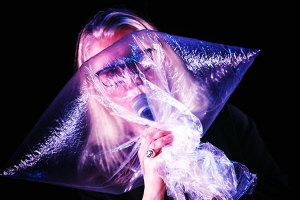 WE ARE GENIUS
Saturday, January 25, 8pm
Pay What You Can at the door.
Lois Brown, James O'Callaghan, Candice Pike and guests.
** This is not a performance of I AM A GENIUS. This is a community collaborative event. Audience members who attended I AM A GENIUS on Jan 23 & 24 are invited to attend and PWYC.
WHAT IT IS
WE ARE GENIUS is a collaborative night of performance and community dialogue. It offers the audience an opportunity to experience Alice Falling, a 20-minute solo in the last stages of development by Lois Brown featuring dancer Candice Pike, as well as excerpts from Lois Brown's I AM A GENIUS DOES ANYONE HERE KNOW ME? Lois and composer James O'Callaghan will discuss their improvisation process with the audience – using plastic bags, book, foil and other found objects. Participants from the WE ARE GENIUS WORKSHOP will showcase their explorations with objects. Following performances, audience members will be led through a moderated discussion by artist Andrea Cooper with invited guests. The discussion will explore ideas around about disability arts, the power of objects, repurposing objects, memory/dementia, boredom/patience in relationship to curiosity/joy, and improvisation in live performance.