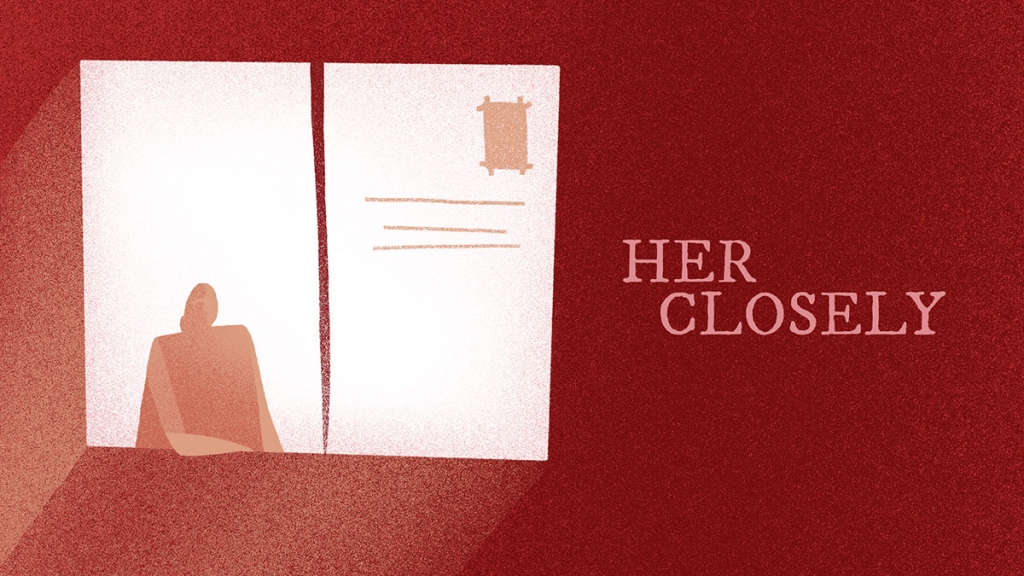 Her Closely
An RCA THEATRE COMPANY SIGNIFICANT OTHER SERIES (SOS) PRODUCTION
In Partnership with DOUBLE SURE THEATRE CO-OP
Supported by NEIGHBOURHOOD DANCE WORKS
Adapted and devised from the writings of
FRANZ KAFKA
Playwright and Co-creator
MARIE JONES
From an original concept by
ALEXANDRA MANEA
Director and Co-creator
ALEX FALLIS *
Actor (Kafka), Producer & Co-creator
PATRICK FORAN *
Actor (Felice)
ANDRYA DUFF
Lighting Design and Set Consultant
RENATE POHL
Set Design
HEATHER KENT and THE COMPANY
Projection Design and Puppet Builder
MICHAEL RIGLER
Stage Manager
SHELDON DOWNEY
Carpenter
GERRY DUNNE
* Courtesy of Canadian Actors' Equity under the provisions of the Dance Opera Theatre Policy.
Land Acknowledgement
We respectfully acknowledge the territory in which we gather as the ancestral homelands of the Beothuk, and the island of Newfoundland as the ancestral homelands of the Mi'kmaq and Beothuk. We would also like to recognize the Inuit of Nunatsiavut and NunatuKavut and the Innu of Nitassinan, and their ancestors, as the original people of Labrador. We strive for respectful relationships with all the peoples of this province as we search for collective healing and true reconciliation and honour this beautiful land together.
Acknowledgement of Support
While developing Her Closely, Marie and Pat were invited to participate in the Arts and Culture Centre Playwrights Unit under the direction of Artist-in-Residence, award-winning writer Megan Gail Coles. Marie and Pat gratefully acknowledge Megan's talent and tenacity, particularly in empowering us to question the intent and reliability of perspectives impacting the piece.
Neighbourhood Dance Works' proudly presented Her Closely, as a 'work in progress' at the Festival of New Dance – Lunch Time Series in 2018. NDW are delighted to extend their support for this highly anticipated premiere with RCAT. Congratulations to the team at Double Sure Theatre!
RCA Theatre Company supports this work through our Significant Other Series (SOS) which programs contemporary and bold new work for the LSPU Hall Stage.
This production was made possible with funding from the City of St. John's, ArtsNL, and the Artist Support Program. Earlier workshops of Her Closely were supported by the Toronto Arts Council and the Ontario Arts Council. Double Sure Theatre also received in-kind support from Memorial University of Newfoundland, the St. John's Arts and Culture Centre, and Artistic Fraud of Newfoundland.
We acknowledge the support of ArtsNL, which last year invested $2.35 million to foster and promote the creation and enjoyment of the arts for the benefit of all Newfoundlanders and Labradorians.
Thank you
Memorial University of Newfoundland – Grenfell Campus, Beth Bradbury, Dirk Muir, Emma Anderson, Isy Lacombe, Louis MacDonald, Beth Bartlebury, Elizabeth Perry; Jim Morrow, Tara Manuel, Michael Rigler, Andy Trithardt, Jamie Skidmore, Neighborhood Dance Works – Festival of New Dance, Calla Lachance, Lynn Panting, Santiago Guzman, Pat Dempsey, Victor Tilley, Emily Austin, Claire Wynveen & Toronto Fringe Creation Lab, Alexandra Manea, Canadian Stage Festival of Ideas and Creation, Tarragon Theatre, Zuke Studio, Catherine Renwick and Ken Buschell, Heather Kent, Toronto Arts Council, Ontario Arts Council, City of St John's Arts Jury, Newfoundland and Labrador Arts Council, Karen Woolridge, Megan Gail Coles & Arts and Culture Centre Playwrights Unit, Pamela Halstead & Playwrights Atlantic Resource Centre, Robert Chafe, Crystal Laffoley & Artistic Fraud of Newfoundland, and Rosie's Bakery in Gander.
The History of Double Sure Theatre Co-op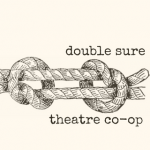 The core collective (Alexandra Manea, Alex Fallis, Patrick Foran, and Marie Jones) began developing this piece in January 2011. We spent approximately one year reading the letters and related materials, making notes, and discussing Franz and Felice. In 2012 we spent 40 hours in studio at the Toronto Fringe Creation Lab developing the first 30 minutes as a 'sketch' for the play; we later presented 10 minutes of this sketch at the Canadian Stage Festival of Ideas and Creation where it was received extremely positively. We have been able to invest in four further workshops/research sessions of the piece: in December 2013 to complete the first act of the play and form an outline of the second act, and, June 2014 to further refine the second act (in this workshop, we were able to work with sound designer Andy Trithardt and designer Heather Kent). In February 2016, we conducted a research workshop with shadow puppet designers Tara Manuel and Michael Rigler. We have been able to develop the piece sequentially, adding new and important components/partners as the ideas have become a necessary part of the process.
Throughout 2017 Marie Jones collaborated with playwright and dramaturge Megan Gail Coles as part of the Arts and Culture Centre's Playwrights Unit to further develop the text with a specific focus on expanding the world of Felice Bauer. The result was a shape for the piece that could move from 'final draft' to production organically as the ideas for set, shadow puppetry, text, sound and movement came to life.
In August of 2018 we spent three weeks rehearsing and developing the full length script with two new collaborators: Emma Anderson, who played Felice and stage manager Isy Lacombe. Grenfell's carpenter Dirk Muir generously repaired our prototype table for this workshop. In October of that year, Neighborhood Dance Works presented an excerpt of the play during Festival of New Dance at Eastern Edge.
We regrouped to look again at the script in late 2019, with the production you are seeing scheduled for June 2020. Then – well. We gratefully used this additional year to refocus and reshape. With RCAT's ongoing commitment to Her Closely, we welcomed new collaborators: Andrya Duff as Felice, Stage Manager Sheldon Downey, Lighting Designer Renate Pohl, and carpenter Gerry Dunne. We cultivated the play further over Zoom, then spent two wonderful weeks in April at the Grenfell Theatre at Memorial University's Corner Brook campus where we were supported by the wonderful staff there: Louis MacDonald, Beth Bartlebury, and Elizabeth Perry. In May of this year we rehearsed from the St. John's Arts and Culture Centre and were again supported by their wonderful staff: Marie Jones, Karl Simmons, Deborah Clarke and Keith Roberts. Lastly, we owe a debt of thanks to Pat Dempsey who helped us put the final touches on our sound design over the past week.
Double Sure Theatre Co-op is
Patrick Foran, Marie Jones and collaborators
History of Productions
2015 – Proud by Michael Healey, directed by Ruth Lawrence at the Barbara Barrett Theatre, remounted as an RCA Presentation at LSPU Hall
2016 – Village Wooing by GB Shaw, directed by Charlie Tomlinson at the St. John's Short Play Festival
2017 – Nail Biter by Judith Thompson, directed by Bernardine Stapleton at the St. John's Short Play Festival
2018 – Her Closely by Marie Jones, directed by Alex Fallis, presented at Festival of New Dance at Eastern Edge
Notes from the Director
Putting words and ideas to paper- a challenge, always. Whether it is a letter to a new acquaintance in another city or writing a Director's Note, the search for clarity and the fear of being misunderstood are ever present. Franz Kafka and Felice Bauer wrote each other for about 5 years, always searching for some tangible clarity in their relationship. From first introductions and plans to the height of emotional attraction, and finally, to a recognition that their lives would not come together in the way they had sometimes hoped.
Why do we write to each other, and how do we create a balanced relationship through writing? I think this question has renewed resonance in a world of pandemics and social media. How we present ourselves to others, what we permit ourselves to reveal and desire, how we send only the 'best' selfies- all of these concerns can be seen in the letters Kafka wrote to Bauer. The fact that her side of the correspondence is lost (did he burn her letters to him at the end of his life?) has allowed these questions an imaginative space that this piece aims to explore. We can play with infinite possibilities as a story of Franz and Felice emerges, engaging with the historical (and contemporary) environment around gender, artistic creation, and everyday life.
This project has had a long history, and over the time we have worked on it, the world has changed. So, our relationship to the material has changed, and this constant revisiting has become a hallmark of the piece. It has been extremely rewarding to engage with and integrate ideas from many artists over the years. This engagement has added layer upon layer to our investigation of this group of letters- this incomplete history that can be viewed from many angles. It is a great honour for me personally to present this stage of the work through RCAT at the LPSU Hall, one of the legendary homes of theatrical exploration.
We invite you into a world of private hopes and strange dreams, of everyday office work and wild imaginative fantasies, and of the search for real connection with another human being.
-Alex Fallis
Cast and Crew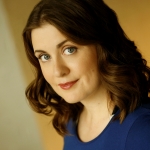 MARIE JONES
Playwright and Co-Creator
Marie Jones is a theatre artist hailing from Lac Ste. Anne Co., AB. Her Closely is her first full-length writing. In NL she's been a part of Persistence Theatre, New Curtain Theatre, the Stephenville Theatre Festival, Rising Tide Theatre and Artistic Fraud. Her work has taken her to stages across Canada and the US.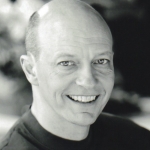 ALEX FALLIS
Director and Co-Creator
Alex Fallis has been an active member of the Canadian professional arts scene for over 40 years. He is an actor, singer, teacher, and director. Alex has performed and directed across Canada and in the US, Europe and Asia. He is currently on the faculty of Grenfell Campus, Memorial University, teaching acting and theatre history. At Grenfell, Alex has directed a number of shows including The Tempest (as one of the first pandemic zoom performances!), Three Sisters, and The Wolves. He has been involved as director in the creation of numerous collective plays, and is extremely pleased to be able to present Her Closely at one of the great homes of collective theatre, the LSPU Hall.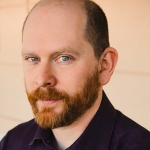 PATRICK FORAN
Actor (Kafka), Producer and Co-creator
Previously for Double Sure Theatre: Proud, Nailbiter. Other Theatre: Julius Caesar, A Servant of Two Masters (Perchance) God of Carnage, Island in the Sky (Stephenville), Nobleman's Wedding, Pirates of Penzance (Rising Tide), Twelfth Night (Driftwood), Corpse Bride (Theatre PaNik). TV: Being Erica, Republic of Doyle, Sons of Terra Nova. Film: The Care Package, Stolen, Incredible Violence.
ANDRYA DUFF
Actor (Felice)
Andrya Duff is a multidisciplinary artist from St. John's. Some of her favourite performance projects include: The Baroness Von Sketch Show (Choreographer/Dancer – Season 3), Pleasure Principle (Ryan McNamara – Harbourfront Centre), Blue Mouth Group (Dance Marathon – Harbourfront Centre), Circus Orange (Tricycle – World Pride, Hamilton SuperCrawl, Rochester Fringe), Theater Rusticle (Dinner at 7:30/The Stronger Variations – Buddies in Bad Times), Sore for Punching You (Exhale – Citadel, Dancemakers), The Proust Project (Canstage Festival), Queer Comedy Collective (T.O. Sketch Fest, Buddies in Bad Times), and over a decade with the Scandelles (Buddies in Bad Times, Luminato, MOCA, Summerworks). Most recently Andrya was co-choreographer of The Fire Kedgys' Howl produced by Neighbourhood Dance Works and presented by the National Arts Centre.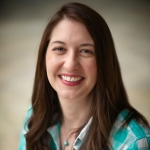 RENATE POHL
Lighting Design and Set Consultant
Renate has had a lot of fun working on Her Closely with Double Sure Theatre Company. Locally, Renate has designed for: RCA Theatre Co.; Arts and Culture Centres; She Said Yes!; NAX; White Rooster; C2C; Artistic Fraud; Opera on the Avalon; and TNL. Other: Eastern Front Theatre (Halifax); Mixed Company, Nightswimming (Toronto); Old Earth Productions, Free Will Players (Edmonton); and Union Theatre, Greenwich Theatre, Bush Theatre, New Ambassadors Theatre, Arcola Theatre, and Heart and Soul (London, UK). Renate is a Resident Designer and Associate Professor of Technical Theatre Production at MUN, Grenfell Campus. Upcoming: The Mirror with PerSIStence.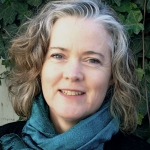 HEATHER KENT
Table Designer
Heather is a freelance theatre designer and educator. She is passionate about working in devised creations and original works. She has worked for theatres and schools across Canada; Douglas College, Theatre Calgary, Alberta Theatre Projects, Quest Theatre, The Banff Centre, Sheridan College, and Humber College.. Her interest in Puppetry Arts has led her to study and work with artists from the Old Trout Puppetry Workshop, Puppetmongers, and Ronnie Burkett. She has a B.F.A. in Theatre Design from UBC and an M. Ed. in Art Education from UVIC.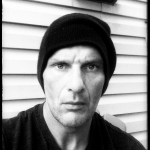 MICHAEL RIGLER
Projection Design and Puppet Builder
Michael Rigler is an award-winning visual artist, performer and writer. He worked as a freelance visual artist, photographer and director in Toronto, Berlin and London before moving to Newfoundland where he wrote and directed and edited the award-winning independent horror/comedy The Tentacle's Claw.
He designed and built an original shadow puppet show (St. George and the Dragon) with his wife Tara Manuel. He designed the digitally animated artwork, the shadow puppet cast – (many of which he performed) and played Raven (a hand and rod puppet he built) for The Lady of the Falls. He is currently signed onto a new collaborative Virtual Reality project based in California.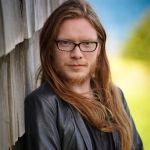 SHELDON DOWNEY
Stage Manager
Sheldon is a technical artist from St. Johns who works in Stage Management for theatre, opera, and shadow puppetry, and as a lighting tech for theatre, film, and television. He holds a BFA in Technical Theater Production (MUN Grenfell Campus), and has worked with Perchance Theatre (Julius Caesar, Servant of Two Masters, Crippled), LSPU Hall (Venue Technician), Opera on the Avalon (As One, Dead Man Walking, Tosca), and Under the Bridge Productions (Brass Button Man, The Kraken) to name a few. He sits on the Board of Directors of the Association of Professional Theatres of Newfoundland and Labrador, and is passionate about the advancement of Newfoundland art and its artists.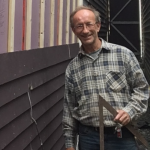 GERRY DUNNE
Carpenter (Table)
Gerry is an artisan and carpenter who lives in Flatrock, NL. Having spent more than 45 years in the industrial trades where he built everything from model ships at Oceanic to staircases in heritage homes, Gerry is happiest when working on custom furniture pieces in his shop.
---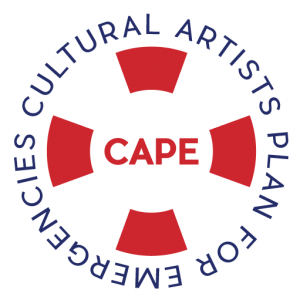 Since its inception in 2005, The Cultural Artists Plan for Emergencies (CAPE) Fund has
become a life line for artists in our community finding themselves in unexpected crisis
situations. Fifty cents from each ticket sold will benefit the CAPE Fund.
Thank you to the LSPU Hall donors and Volunteers!
Without you, we would not be able to do what we do.
Your generosity makes a difference.
To find out how to donate to the LSPU Hall, visit our Support Us page.
Interested in becoming a Volunteer Front of House at the LSPU Hall?
Visit lspuhall.ca/volunteer or e-mail volunteer@lspuhall.ca to find out how!
RCA/LSPU Hall Endowment Fund
Did you know Resource Centre for the Arts has an Endowment Fund? Donations are currently being accepted at the Community Foundation of Newfoundland and Labrador website at www.cfnl.ca.