Suzanne Mullett, General Manager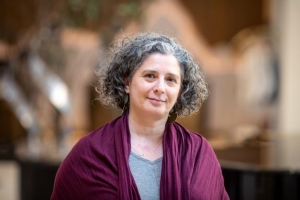 Suzanne left the Rock in 1993 after graduating from Memorial University with a Bachelor of Commerce Degree to find work on the mainland. A year later she enrolled in Television Broadcasting at Algonquin College, where she earned the Charles Tierney Award for Academic Excellence. Graduating in 1996, Suzanne immediately began freelancing in the film and TV industry beginning with a contract at the Summer Institute for producers, writers and directors. Suzanne has worked in a variety of production roles from Craft to Production Assistant to Production manager to Producer on commercials, music videos, documentaries and feature films. For almost a decade, she worked with Hot Docs, North America's largest documentary film festival in Toronto. She finished her time at Hot Docs and in Toronto, by releasing a documentary film called Cat Ladies. Now she has come home and is honoured and privileged to be working as the General Manager at Resource Centre for the Arts, the heart and soul of St. John's artistic community.
Kevin Woolridge, Operations Manager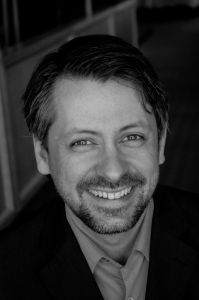 Kevin has been a Newfoundland-based theatre artist for over twenty years working both on and off the stage. He is the Artistic Director of Temporary Theatre Company, which focuses on intimate, micro-theatre performance. He has worked for theatre companies all over Newfoundland but always calls the Hall his home. He has a BFA (Acting) from Grenfell College, and an MFA (Directing/Creation) from York University, where he focused on solo performance, mask, and movement. When he's not doing theatre, Kevin enjoys designing board games, drawing comics, watching Godzilla movies, and collecting vintage toys.
Kathryn Burke, Box Office Manager

Kathryn Burke is an actor, musician, producer and sound designer from Ontario who has lived in Newfoundland for the past 10 years. She has worked in the theatre in Ontario, Quebec, Nova Scotia and Newfoundland. Since moving here she has been a stage manager in Clarenville and Fogo Island, and has performed with Shakespeare by the Sea, Grand Bank Regional Theatre Festival, Quidi Vidi Rennies River Development Fund Fall Musicals, St. John's Players and Best Kind Productions. She is currently on the board of V-Day St. John's, the local branch that produces the Vagina Monologues each year. She has done sound design for Shakespeare by the Sea, St. John's Players and PerSIStence Theatre Company. She holds an Bachelor of Arts from Bishop's University with an Honors in Theatre and minor in Music.
Robert Gauthier, Technical Director

Originally from Quebec, Robert Gauthier is a lighting designer and has been designing for dance, operas and musicals since 1995. He has designed lights for many productions at the Hall including Jerry'd Alive! in 2014, Brazil Square in 2015, and Habib's Unforgettable All Night House Party in 2016. Robert is the Tech Director at the LSPU Hall Theatre/Resource Centre for the Arts and teaches technical theatre at the Memorial University of Newfoundland.