Altar
AN RCA THEATRE COMPANY PRODUCTION
Created and Performed by
Santiago Guzmán
Set Design and Direction by
Meghan Greeley
Lighting Design and Technical Direction
Ryan Wilcox
Sound Design
Michelle LaCour
Stage Management
Azal Dosanjh
Initial Dramaturgy
Robyn Huxter
Land Acknowledgement
RCA respectfully acknowledges that the land on which we currently stand, create and perform, and gather is the ancestral homelands of the Beothuk, whose culture has now been erased forever. The island we call Newfoundland is the unceded, traditional territory of the Beothuk and the Mi'kmaq. Labrador is the traditional and ancestral homelands of the Innu of Nitassinan, the Inuit of Nunatsiavut, and the Inuit of NunatuKavut. We ask that before you watch the performance tonight, you take a moment to reflect on whose land you are standing on, whose land you were born on, and whose land you currently live on. We ask that you reflect on how that land was taken care of, and how it is taken care of now, and finally who currently walks freely on it. If this reflection makes you uncomfortable we ask that you sit in that feeling and question it. Let it help you work towards reconciliation, something we can only achieve together. Thank you.
---
Notes from the Director
I had the pleasure of reading an early draft of ALTAR shortly after I met Santiago. I quickly learned that he's a magical human; it makes sense that his writing would also be steeped in magic, in a heightened world of love and grief and longing and ghosts. In the play, Eugenio builds an altar in search of answers, and as is true of anything we build, the construction requires excavation. (It reminds me of that old riddle that goes something like: "If the Earth weighs 6 sextillion tonnes, and a one-million-tonne building of concrete and stone is constructed, how much will the Earth weigh? Answer: The same as before, because the raw materials were always there, just in other forms.") In this case, those raw materials are the character's memories and mementos. For this young immigrant, the building blocks are the belongings scattered throughout his dorm room, a tangle of two lives and worlds: precious things that travelled here from a life in Mexico and things he's acquired in his new life in St. John's. The higher he builds and the more he adds, the deeper he gets to unearthing the truth—the truth of what happened in his romantic relationship, yes, but also in the previously buried things that he's neglected. Santiago has crafted in this a beautiful parallel to so many queer experiences; building a life, building an identity, sometimes comes with some tender digging.
I have had the immense privilege throughout this process of learning about Día de Muertos and lived experiences so different from my own. I'm grateful to have been invited into this space. The evolution of Altar, from its first iteration at the St. John's Shorts in 2019 to the work you will see today, has been a journey in getting to know one of my favourite artists. What a gift.
– Meghan Greeley
---
Notes from the Playwright
I started writing ALTAR in 2019 for myself. After being constantly typecast in hurtful stereotypes or meaningless background roles, I embraced playwriting as an act of rebellion to tell my own story. One that put my experience in the frontline and allowed me to show the range I had as a performer that I was not being able to demonstrate elsewhere. Then, I noticed that playwriting was also allowing me to share opportunities with artists around me that hadn't been given the space and resources to try new disciplines within our craft.
After ALTAR's workshop production at the 4th Annual St. John's Short Play Festival, I saw the desire of local audiences to admire Newfoundland and Labrador from a different lens- one that historically has been disregarded or silenced. I realized, however, that we didn't have a lot of writers from diverse backgrounds telling their own stories. Which led me to create TODOS Production's Playwrights Unit, in collaboration with Robert Chafe and Artistic Fraud of Newfoundland. Through this program, writers brought worlds to pages that we often don't see in our community, and my desire to support others to tell their stories grew bigger than ever.
In 2021, the production of ALTAR continues to centre its focus on advancing our community. The creative team is led by emerging theatre-makers; RCAT and TODOS Productions are partnering to present 8 curtain-raisers featuring acts from racialized artists in our community; aspiring artists have been invited to witness the rehearsal room and tech week, and we are building a community altar at the Cox and Palmer 2nd Space, celebrating the Mexican tradition of Día de Muertos while collecting donations for other organizations in our community that needs them.
Little did I know that ALTAR was never meant to be a show for myself, but instead a show for the community.
– Santiago Guzmán
---
Synopsis
Eugenio is a queer young immigrant living in St. John's, Newfoundland & Labrador. Since moving from Mexico less than a year ago, he has experienced deep love and even deeper heartbreak when Benjamin, his new boyfriend, inexplicably "ghosts" him. Looking to the traditional Mexican holiday Día de Muertos and his father's previous experience with paranormal activities, Eugenio decides to build an altar in the hopes that he will be able to summon his boyfriend's 'ghost' and gain the closure he so desperately desires. Through the altar, Eugenio realizes that he has been something of a ghost himself to those left behind in Mexico. Will setting up an altar be enough to heal these relationships or is there more to find out?
---
Cast and Crew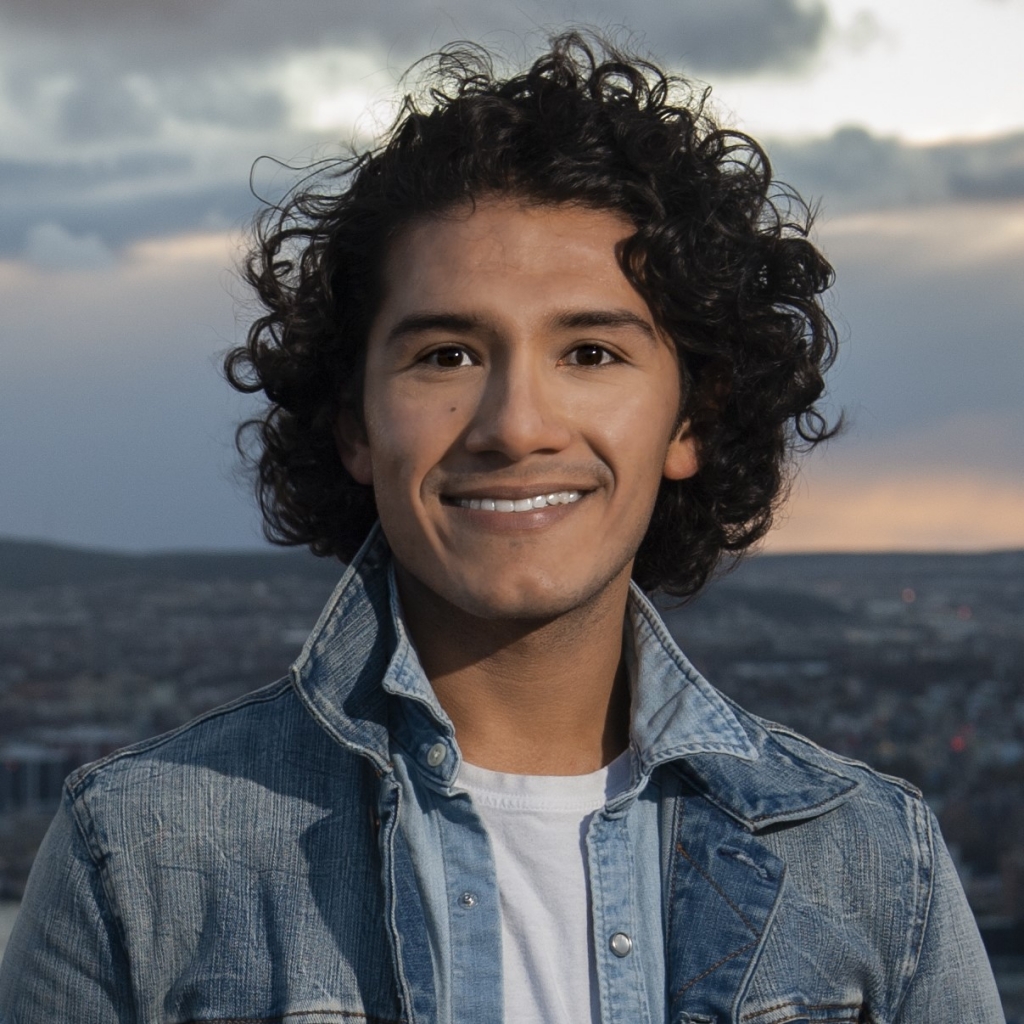 SANTIAGO GUZMÁN
Creator and Performer
Santiago Guzmán (he/him) is a writer, performer, director and producer for theatre and film originally from Metepec, Mexico, now based in St. John's, NL. He is the Artistic Director of TODOS Productions, the Artistic Associate for Playwrights Atlantic Resource Centre and General Manager for Neighbourhood Dance Works. His plays have been supported, developed, and produced by theatre companies and festivals such as TODOS Productions, Resource Centre for the Arts Theatre Company, Boca Del Lupo, Paprika Festival, and the National Theatre School of Canada's Art Apart Program. Santiago's work is very gay, very brown, and very real.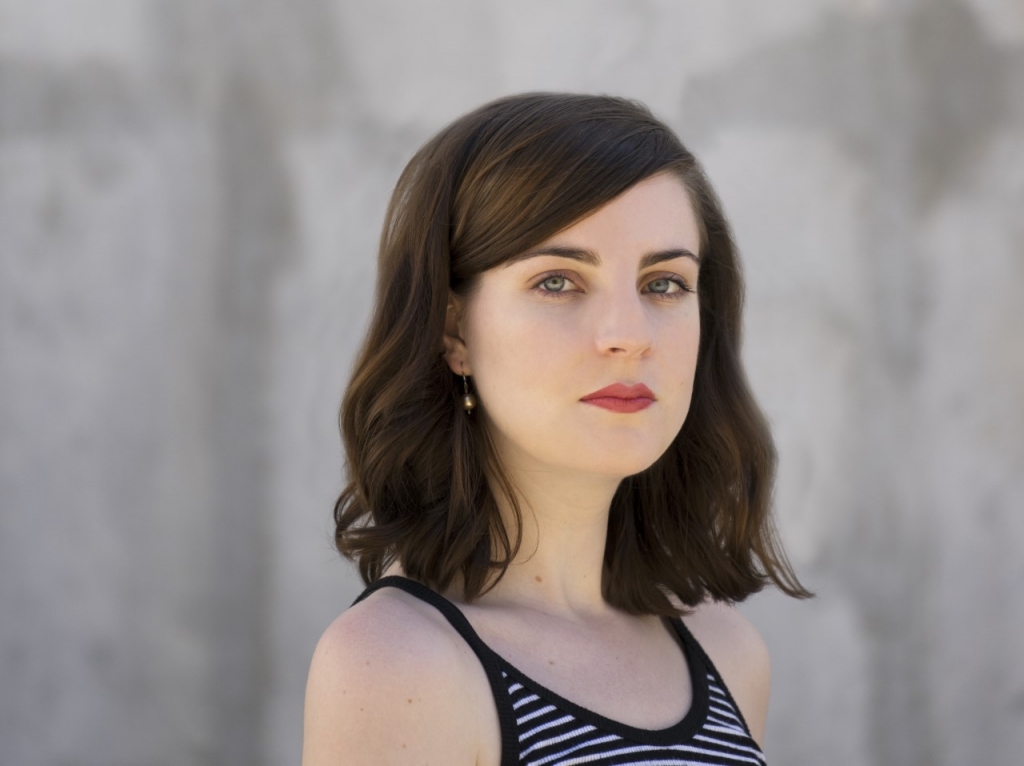 MEGHAN GREELEY
Director
Meghan Greeley (she/her) is a writer, performer, and director from Corner Brook, NL. She holds a BFA in Theatre (Acting) from Sir Wilfred Grenfell College. She marked her directorial debut with the original version of Santiago Guzmán's Altar at the St. John's Short Play Festival in 2019. In 2020 she directed a movement workshop of Mallory Fisher's play motherskin and later went on to direct a technical/design workshop of the play at the LSPU Hall in 2021. Past playwriting credits include: Jawbone, The Cut of It, Hunger (White Rooster Theatre); To the Girls (Stephenville Theatre Festival), and Kingdom (White Rooster, CONTRA).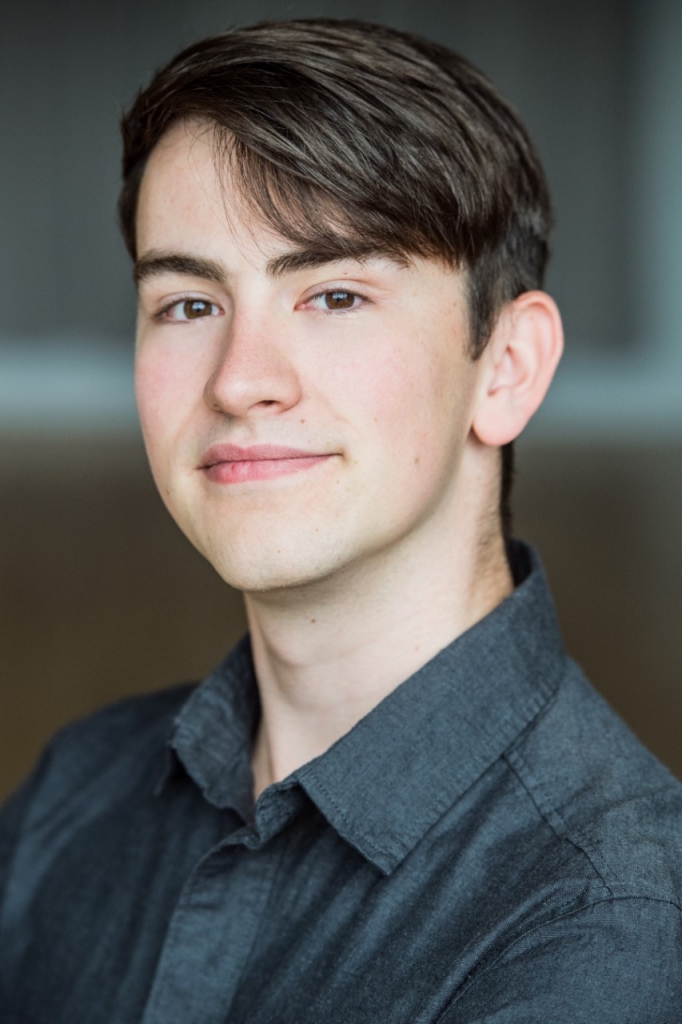 RYAN WILCOX
Lighting Designer and Technical Director
Ryan Wilcox (they/them) is a neurodivergent, nonbinary theatre creator based in Kjipuktuk, colonially known as Halifax, Nova Scotia. Ryan is a graduate of the National Theatre School of Canada's Production Design and Technical Arts Program where they trained as a theatre designer and manager. Since graduating, Ryan has focused on creating new work with artists from untapped communities, seeking to diversify representation on and off stage.
MICHELLE LACOUR
Sound Designer
Michelle LaCour (she/her) is a freelance audio engineer based in St. John's, NL. After completing a Bachelor of Music in piano and musicology at MUN, she went on to earn a Masters of Music in sound recording from McGill University in Montreal, where she worked extensively as a live sound engineer, recording engineer, director, and research assistant. Since returning home, she has found herself working in a variety of positions, such as a festival manager; as a location recordist and post-production mixer for film, and television; as a live sound engineer at various venues in the province; and as a sound designer for theatre..
AZAL DOSANJH
Stage Manager
Azal Dosanjh (he/him) is a theatre artist from India, now residing in St. John's, NL. His recent directing credits include Sun in an Empty Room (GroupHug Productions, 2021) and The Boor (Aariz Theatre, 2019). He's worked with Perchance Theatre as an AD on projects such as Hamlet (2021) and the upcoming Power of One 2.0 – World Classics (2021). He is a graduate of the Stage and Screen Technique Diploma from MUN and has trained with mentors such as Danielle Irvine (Perchance Theatre) and Jillian Keiley (Artistic Fraud). Azal is currently adapting and developing a series of political satires originally written by Gursharan Singh, in a collection entitled Politically Relative.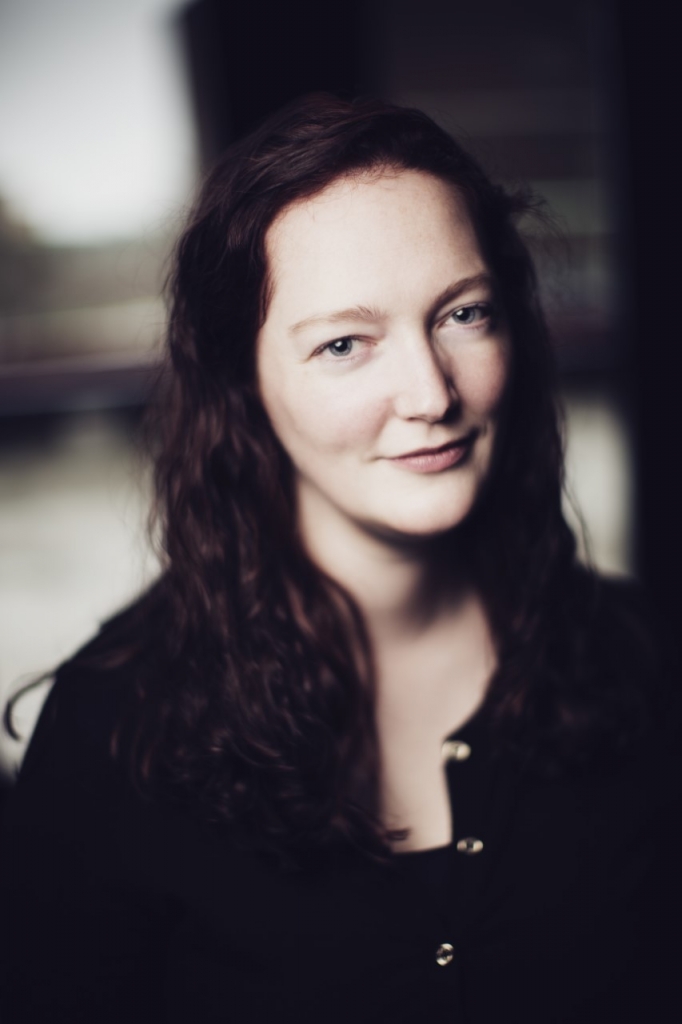 ROBYN HUXTER
Initial Dramaturgy
Robyn Huxter is a theatre artist and dog groomer from Steady Brook, NL. Robyn graduated from the Grenfell Theatre Program, where she received the Andre Noble Award and the Tommy Sexton Triple Threat Award. She also holds a Bachelor of Science, in Biology, from Mount Allison University. Robyn has worked and toured with various NL theatre companies, including: Power Productions, Todos Productions, Terra Bruce Productions, Rising Tide, and Gros Morne Theatre Festival. Currently located in St. John's, Robyn is particularly interested in feminist and queer theatre, and spending her days singing to dogs.
---
Community Altar in the Cox & Palmer Second Space
It is important to the team of ALTAR to honor the Mexican holiday Día de Muertos (Nov 1-2) and the tradition of remembering and celebrating loved ones who have departed. To help replenish their spiritual journey, family members and friends set up altars with food and drinks the deceased enjoyed in life, and tokens that belonged to them, alongside their photographs. In Mexican culture, it is viewed not as a day of sadness but one of celebration as their loved ones awaken and celebrate with them.
RCA will host a community altar in the Cox & Palmer Second Space for the duration of the run of the show. We invite our audiences to participate and celebrate with us, by bringing in a picture of their departed loved ones to place on our pin-board. We ask that you bring a picture you don't necessarily want back, a photocopy of a picture, etc.
As a community engagement initiative patrons can also bring donations for the altar when they come to their performances or anytime during box office hours. All donations will be distributed among The Gathering Place, The Women's Center, The CNIB, and Bridges to Hope. Please see below for a list of items requested by these organizations.
http://lspuhall.ca/community-altar/
---
Curtain Raisers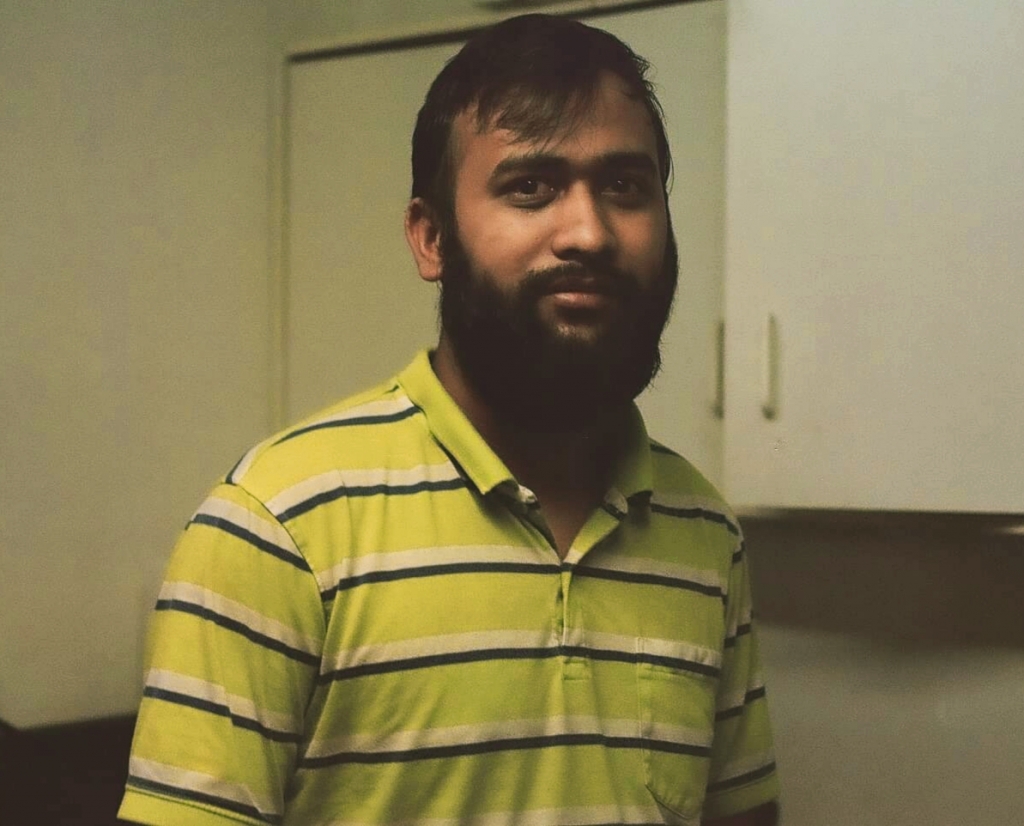 Arshad R Shaikh is a writer and has written more than 100 poems, mostly in his mother tongue Hindi. He was born in a small village, Gudha Gorji, in the Rajasthan province of India. Since childhood, he used to listen to poetry singing and thought that only some words could explain the various dilemmas of life. Inspired by that, Arshad started writing in 2015 when he was doing his undergrad in India. His poems on social issues have been loved everywhere, and he was awarded the best poet award in his previous university in 2016 in India. Other than that, Arshad has also written short stories about adoption and LGBTQ+. Currently, he is pursuing a Ph.D. in biology at the Memorial University of Newfoundland and working on a novel about depression on the side.
Performance date: October 29th, 8pm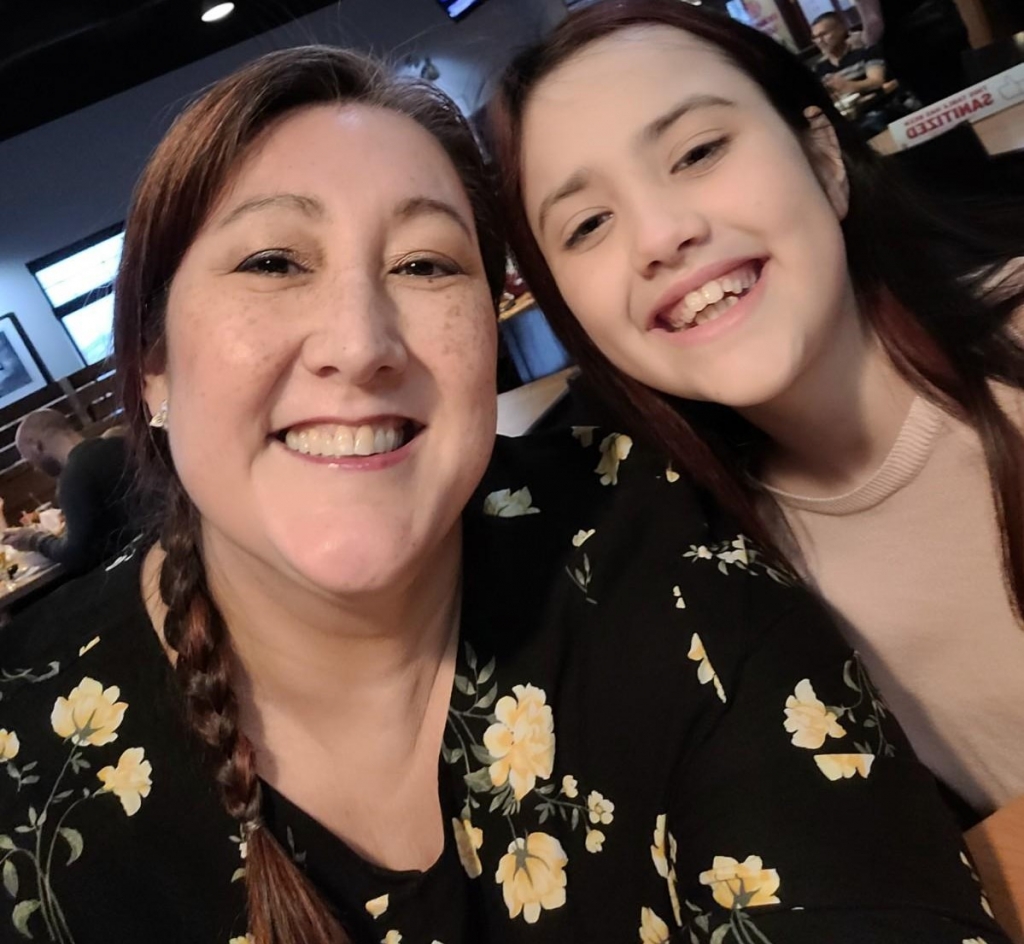 Deantha Edmunds is the first and only Inuk classical singer in Canada. She is a mother, teacher, writer, composer, and performer. She is proud to share the stage with her 10 year old daughter Annabelle Ramsay, who is a bright and upcoming star. Annabelle sings with two of Shallaway Youth Choir's ensembles, Jubilate and Lauda. She loves to make music, play piano, act, dance, and write stories.
Performance date: October 30th, 8pm (LIVESTREAM)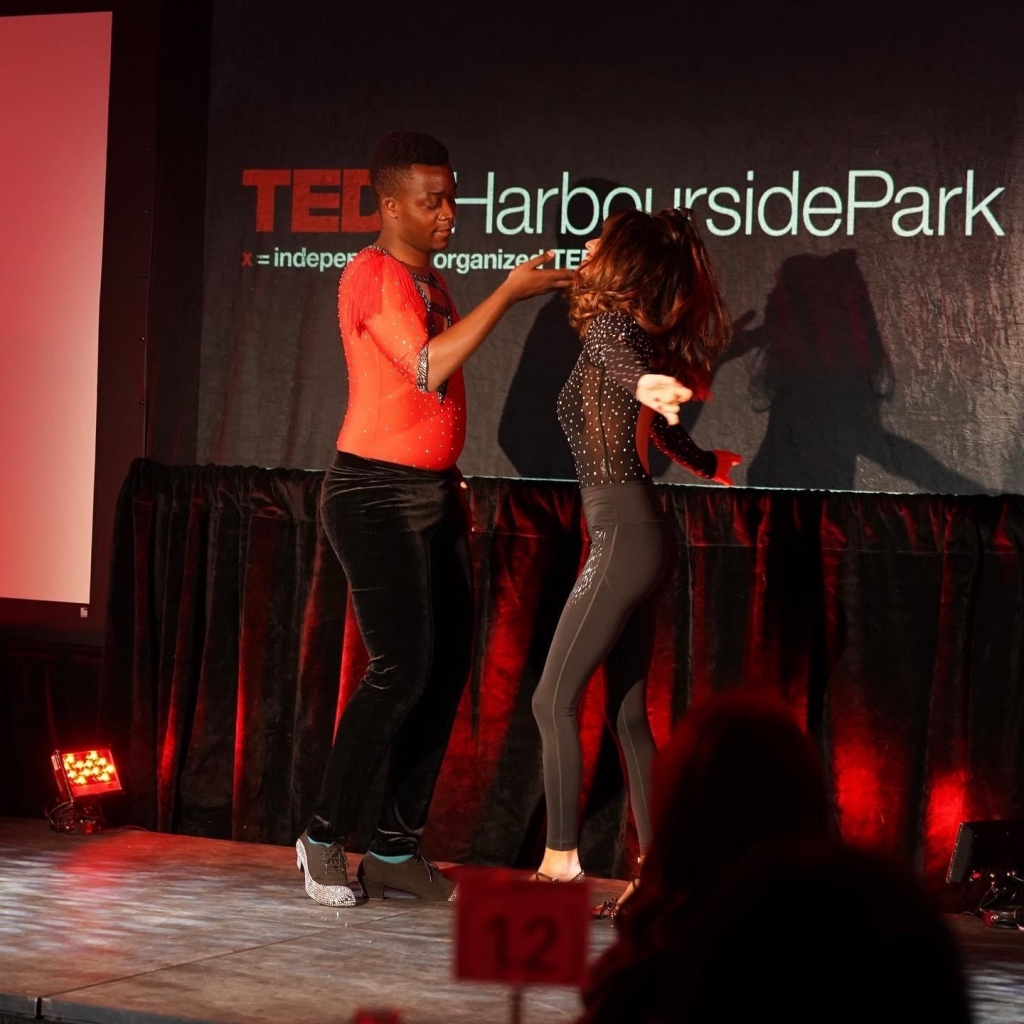 Tendai Mudunge and Charliza Slusher are a very dynamic and passionate duo that always leaves a lasting impression on audiences with their unique dance style that mixes together sexy Latin with classical contemporary movements. In every performance they always work to tell a story that irregardless of background, dancing always provide an opportunity for everyone to explore their creativity.
Performance date: October 31st, 2pm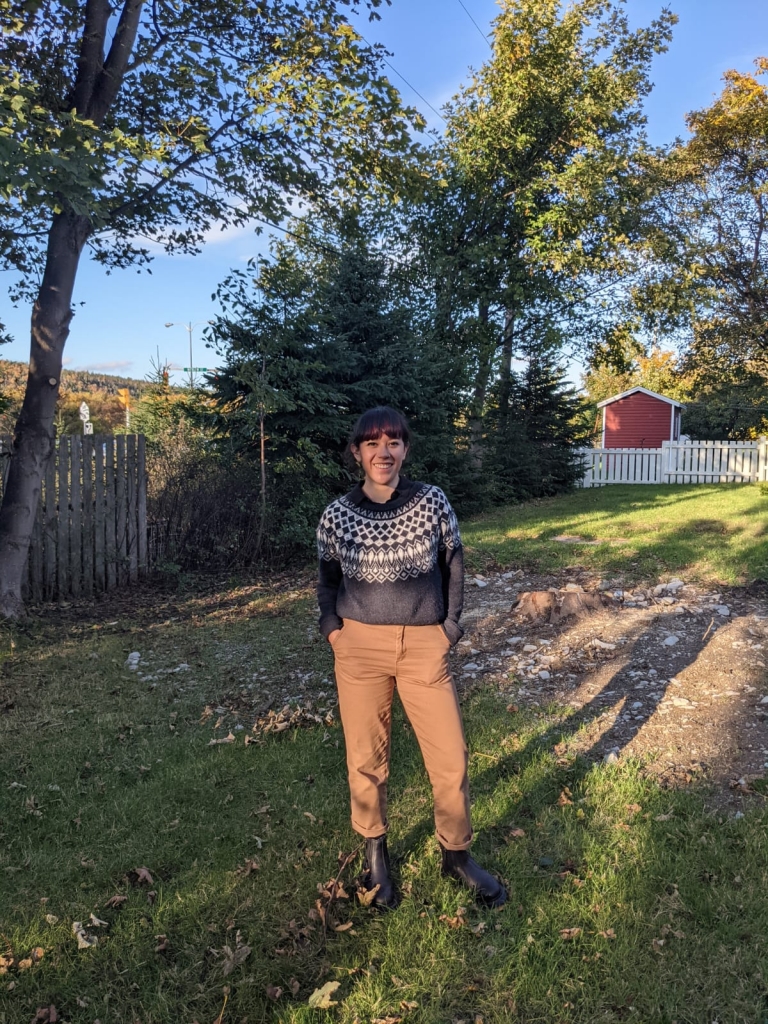 Borrego Escritor (Lamby) is a Mexican Non-Binary writer currently stationed in St. John's, NL. Borrego writes in Spanish and English, and their latest work is a collaboration in the Book "Autor/ Libro de Jóvenes Escritores No. 12." Currently, Borrego is finishing their undergraduate degree in Gender Studies at Memorial University since they often bring gender and sexuality into their work to advocate inclusion and diversity in literature and daily life.
Performance date: November 1st, 8pm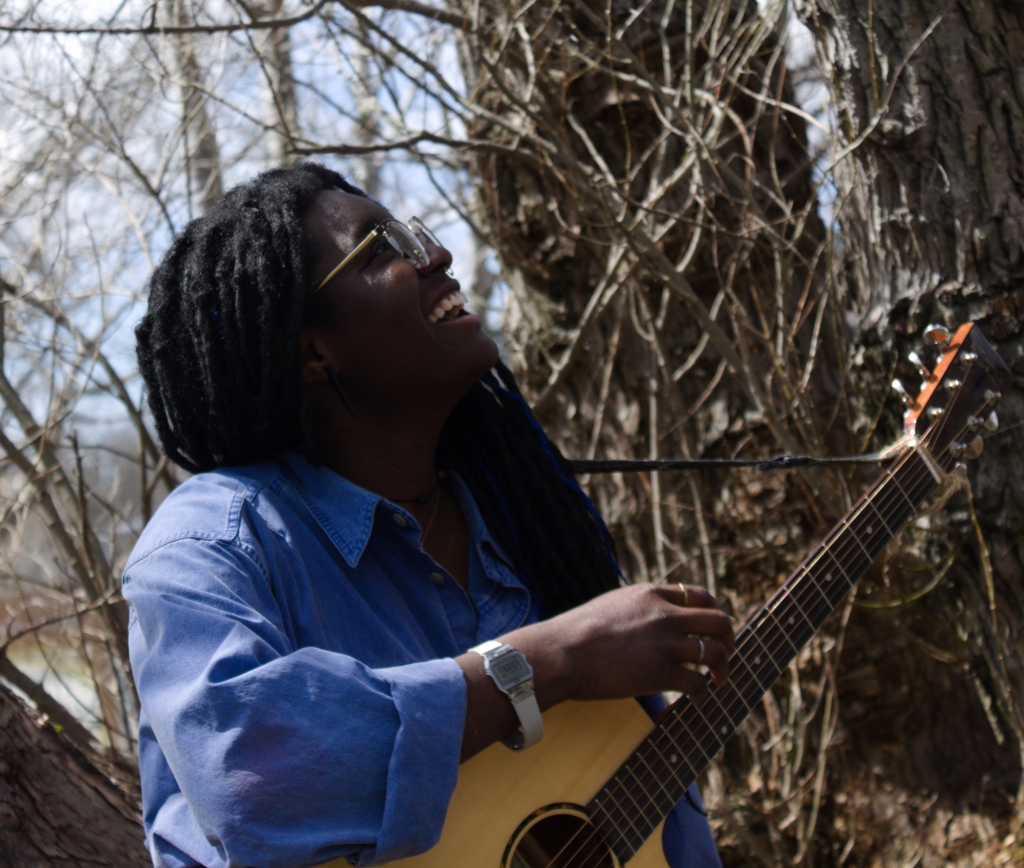 Valmy is a singer-songwriter from Ontario who's been following the ocean and finding home on the East Coast. Currently based in Newfoundland, she uses her folk-inspired music to tell stories with vulnerability, about loving and stumbling your way through the dark.
Performance date: November 4th, 8pm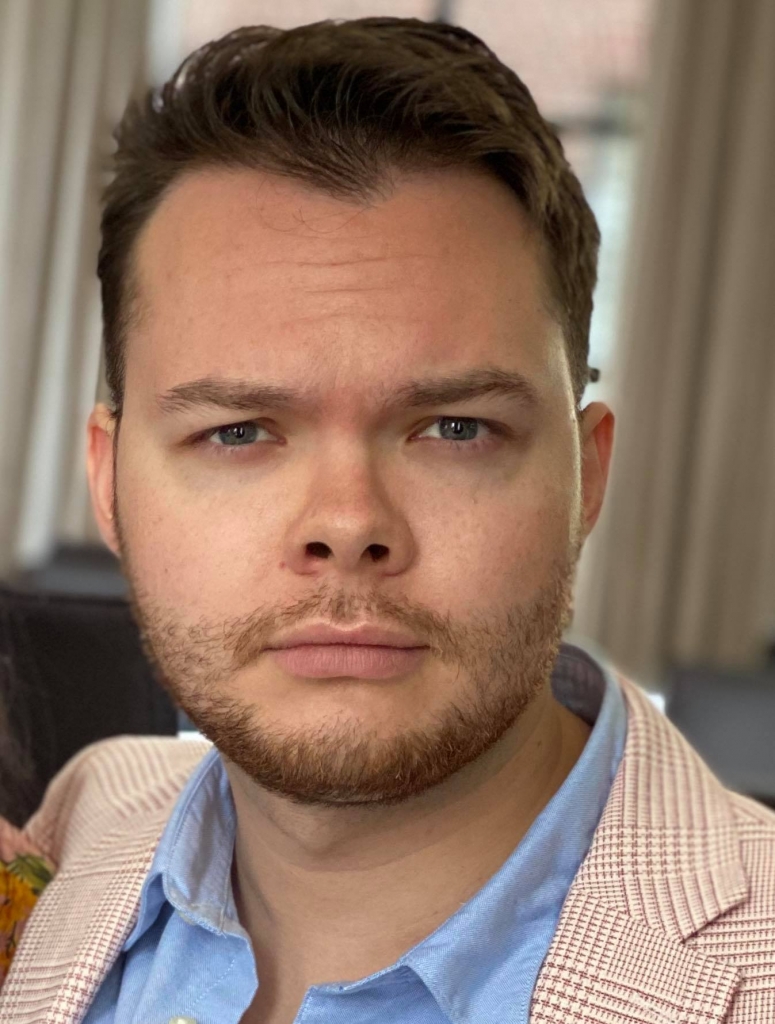 William Ping (Instagram: @thepingtothepong) is a Chinese-Canadian novelist and journalist from Newfoundland. He is the recipient of the 2021 Landfall Trust and recently completed his Master of Arts in English at Memorial University, wherein he was named a Fellow of the School of Graduate Studies. His first publication was in 2019 in Riddle Fence and his work has since been featured on CBC, in Us, Now (Breakwater Books, 2021) and in the forthcoming anthology Corner Stor(i)es (ISER Books, TBA). His debut novel Hollow Bamboo received MUN's Department of English Award for Thesis Excellence and will be published in Winter 2023 by HarperCollins Canada. William is currently residing in St. John's, where he can sometimes be heard on the radio but can most often be found online shopping.
Performance date: November 5th, 8pm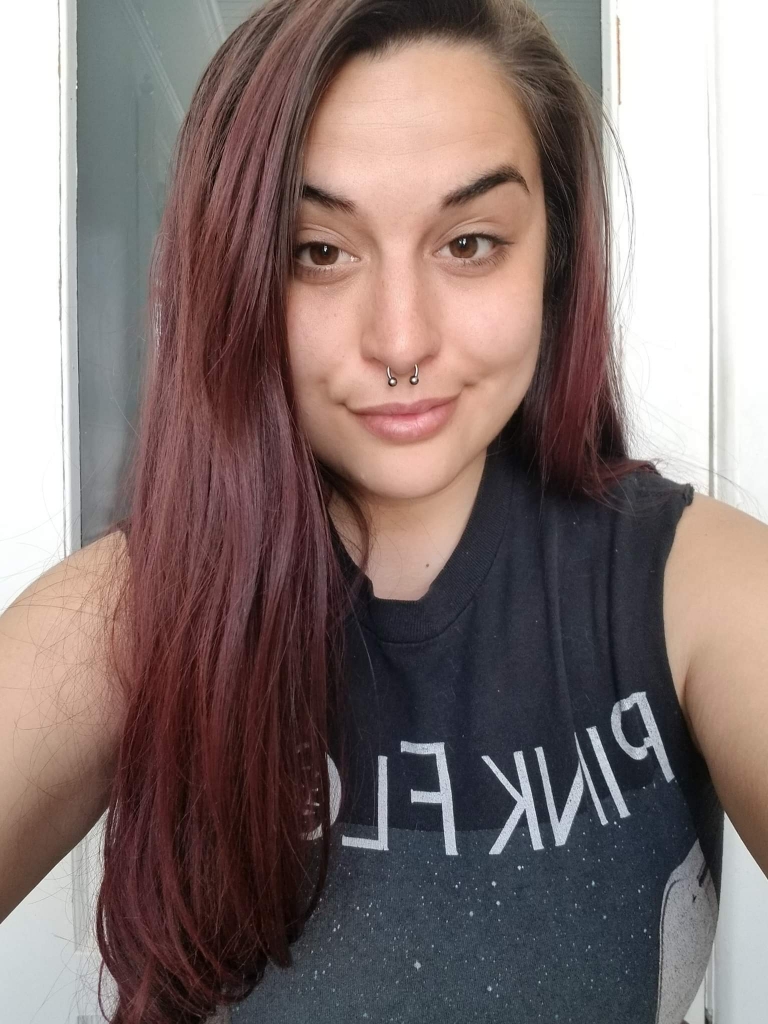 Rebecca Sharr is a self identified Indigenous woman who is a proud Fancy Shawl dancer and founding member of ECMA-winning group Eastern Owl. She was born and raised in St. John's NL, where she grew up with the love and passion for singing. At 13 yrs old, Rebecca began attending the after school program at the St. John's Native Friendship Centre, now known as First Light, where she was introduced to the beat of the drum. She was immediately drawn to fancy shawl dancing, and has now been dancing at the Miawpukek First Nation Powwow every summer for the past 17 years. Rebecca leads drum circles, delivers ArtsSmarts programs to elementary schools, demonstrates traditional song and dance through cultural presentations, and teaches drums songs and fancy shawl dancing to the children of First Light programming. First Light is also where Rebecca connected with the other members of Eastern Owl. They have now flourished into a strong, Indigenous-led all nations group of women who blend the styles of First Nations Drum Music and Contemporary Folk to create their own innovative sound and has become an important root between Rebecca and her culture.
Performance date: November 6th, 2pm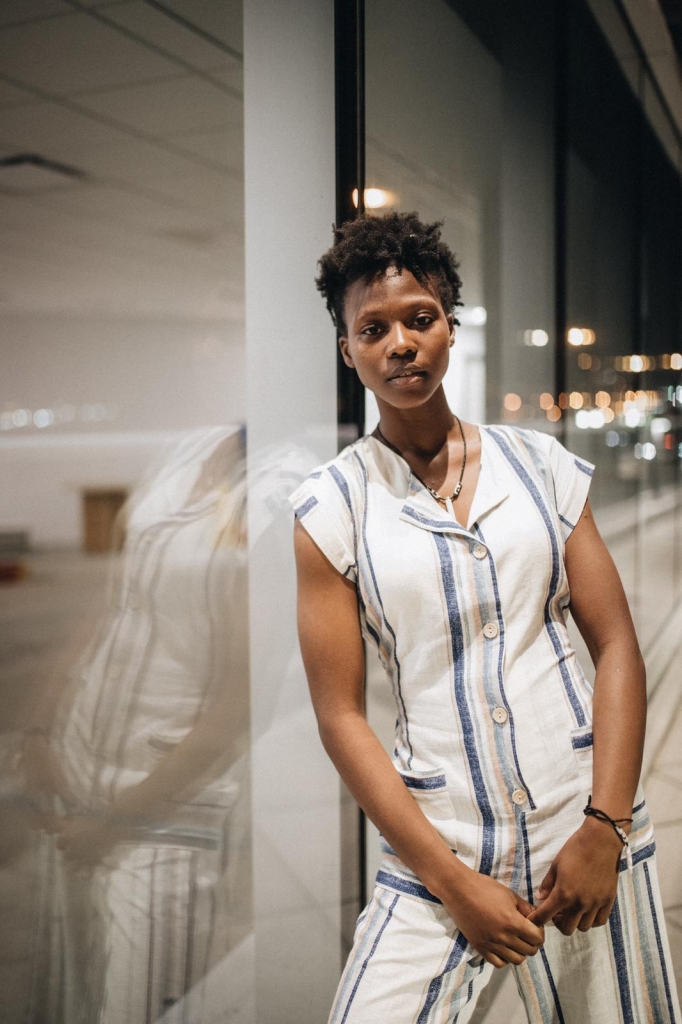 Ife Alaba (Born Ifeoluwa Alaba on June 10, 1999) is a Nigerian singer and songwriter. She grew up in South Africa with a strong musical background spanning from being in choirs, orchestras, undergoing opera training, and undertaking the trombone. Ife began her music career after moving to Canada, as a performer at the Memorial University of Newfoundland in 2017. She later released her debut single "All By Myself" in January 2020. She uses life experiences as a muse for her heart-wrenching hooks and creative but subtle melodies while keeping her music relatable and catchy. She is a powerful vocalist whose music style has been influenced by a mixture of pop, afro, and classical music. She has named other artists such as Laura Mvula, Tiwa Savage, Adele, Beyoncé, Nneka, and Andrea Bocelli as artists who have influenced her.
Performance date: November 7th, 2pm
---

---
Thank you!
The playwright would like to express his heartfelt thanks to María Andrea Guzmán Nájera, Lucero Nájera, Zeferino Guzmán, Robyn Huxter, Ruth Lawrence, Renée Hackett, Nicole Rousseau, Nora Barker, Laura Williams, Alex Fallis, Alen Dominguez, Carmen Aguirre, Lore Reséndiz, Carlos Mercado, Andrea Delgadillo, Ashley Harding, Vaida V. Nairn, Robyn Vivian, Nina John, as well as the person who showed me what love feels like by breaking my heart.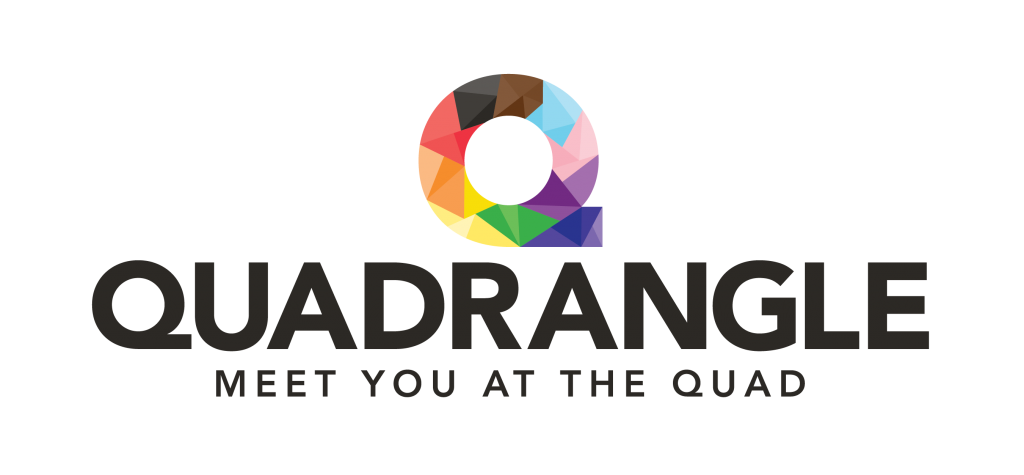 Thank you to Quadrangle for their support.
For more information about this wonderful organization please email Charlie Murphy (He/They) at executivedirector@thequadnl.com.
Thank you to Moving Media for their meaningful partnership.
---

Coming Up Next for ALTAR
ALTAR is heading to Corner Brook for a three day run at the Rotary Arts Center Nov 12-14.
$32.50 General
$26.50 Senior/Student/Artist
Tickets can be purchased here: https://rotaryartscentre.yapsody.com/
The facebook event is here: https://fb.me/e/27ujp8igT
Check out our socials for upcoming information about the spring 2022 school tour.
---
Coming Up Next at RCAT
Supper Club by Willow Kean Nov 25th to Dec 5th
Penning the Carol by Aiden Flynn Dec 22nd and 23rd
---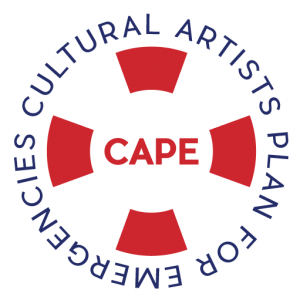 Since its inception in 2005, The Cultural Artists Plan for Emergencies (CAPE) Fund has
become a life line for artists in our community finding themselves in unexpected crisis
situations. Fifty cents from each ticket sold will benefit the CAPE Fund.
Thank you to the LSPU Hall Donors and Volunteers!
Without you, we would not be able to do what we do.
Your generosity makes a difference.
To find out how to donate to the LSPU Hall, visit our Support Us page.
Interested in becoming a Volunteer Front of House at the LSPU Hall?
Visit lspuhall.ca/volunteer or e-mail volunteer@lspuhall.ca to find out how!
RCA/LSPU Hall Endowment Fund
Did you know Resource Centre for the Arts has an Endowment Fund? Donations are currently being accepted at the Community Foundation of Newfoundland and Labrador website at www.cfnl.ca or Here!