Altar by Santiago Guzmán: An RCA Theatre Mainstage Production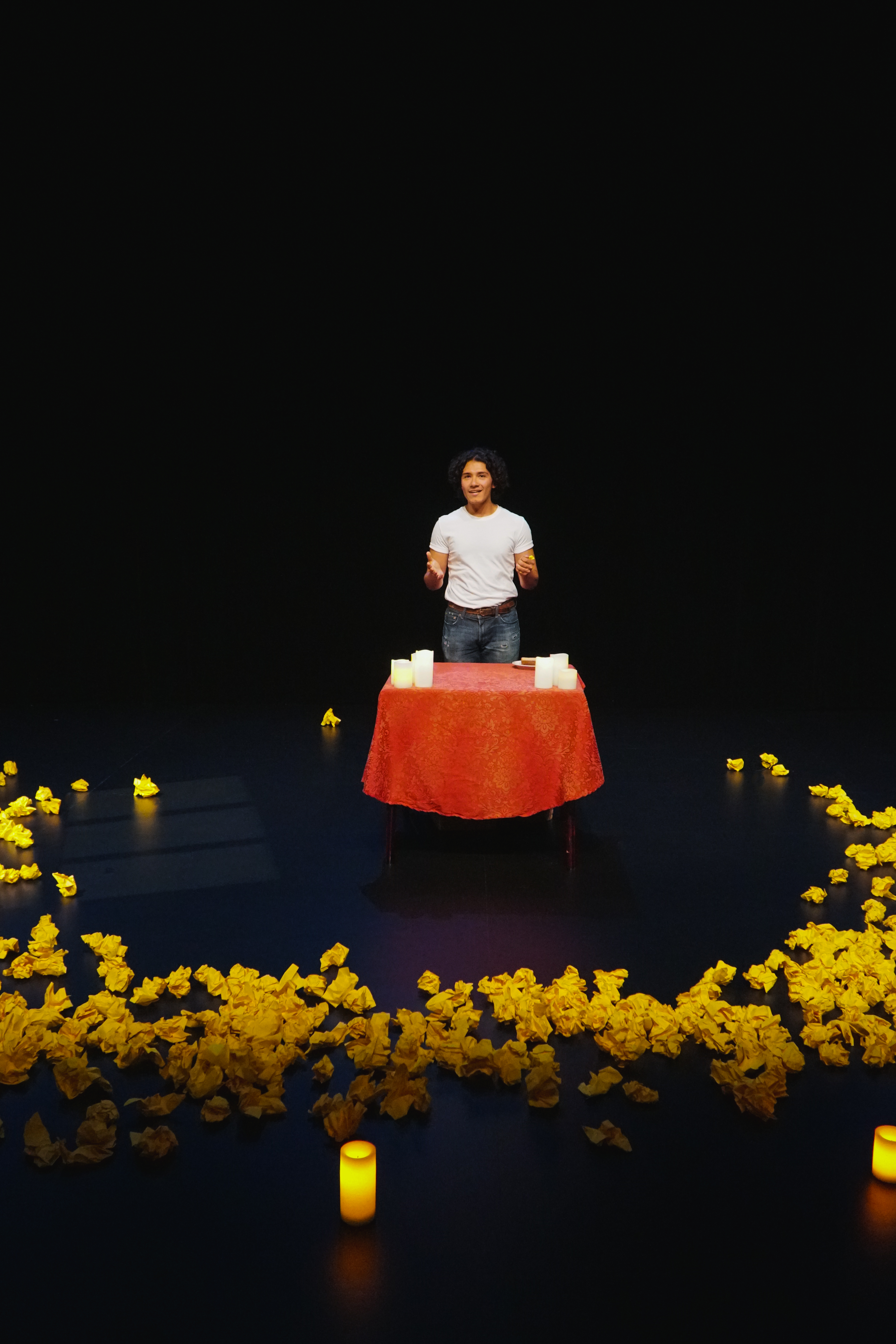 October 29th & 30th at 8pm
October 31st at 2pm
November 1st, 4th-6th at 8pm
November 7th at 2pm
$32.50 General
$26.50 Senior/Student/Artist
Live streams October 30th & November 6th
$22.75
Santiago Guzmán's ALTAR focuses on themes of Cultural Diversity, Loss, Familial Relationships and 2SLGBTQQIA+ relationships. Eugenio is a queer young immigrant living in St. John's, Newfoundland & Labrador. Less than a year has passed since his move from Mexico, but in that time, he experienced deep love and deeper heartbreak when his new boyfriend, Benjamin, inexplicably "ghosted" him. No, Benjamin isn't dead; he just stopped calling and texting. And the thing is…Eugenio's still not over it. Looking to the traditional Mexican holiday Día de Muertos (The Day of The Dead) and his father's previous experience with paranormal activities, Eugenio decides to build an altar (a central part of the Día de Muertos ritual) in the hopes that he will be able to summon his boyfriend's 'ghost' to sort out the end of their relationship once and for all. Through the altar, Eugenio realizes that he has been something of a ghost himself to the loved ones he left behind in Mexico. Will setting up an altar be enough for Eugenio to forgive, forget, and love again? Or enough to help him heal the relationships with his friends and family far away?
All Performances of ALTAR at The LSPU Hall will start with an exciting curtain raiser, giving you a taste of the outstanding talent of local Indigenous, Black, and artists of colour curated by RCAT and TODOS Productions. Stay tuned to our social media channels for announcements and your chance to meet the performers of these opening acts, coming soon!
Photo by Ashley Harding
Tickets for sale at the box office, call 753-4531 or email boxoffice@lspuhall to book a seat.