Crippled
February 20

-

February 22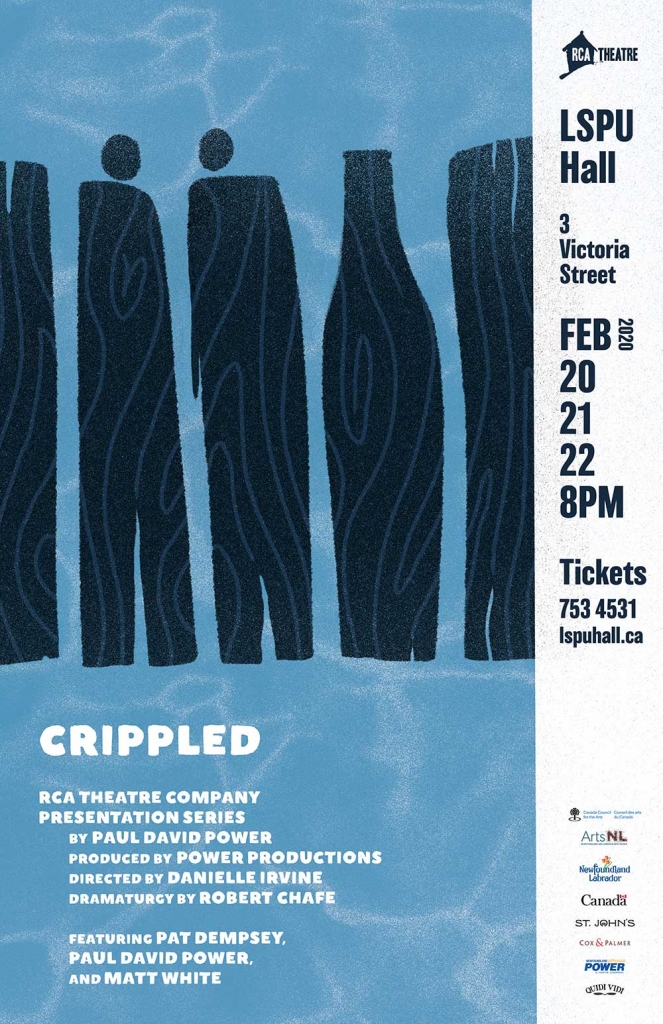 February 20-22, 2020, 8pm
Part of RCA Theatre Company's 2019-20 Hall Pass, now at a reduced price!
RCA THEATRE COMPANY PRESENTATION SERIES
By Paul David Power
Produced by Power Productions
Directed by Danielle Irvine
Featuring Pat Dempsey, Paul David Power, and Matt White
"Crippled" – that's what the guys in Tony's small community of Shale Harbour, NL used to call him growing up. The name stuck. Years later, Tony finds himself on the St. John's, NL waterfront at a crossroad. Tired of living with a disability, of being 'the cripple', and still grieving the death of his same sex partner three years earlier, Tony believes there's only one way to escape a life he no longer wants to live. His mind is made up, until a stranger appears with other plans. In "Crippled", playwright Paul David Power shares his true experiences of growing up with a physical disability and grief after loss. "Crippled" is a story about love, death, life and redemption. You will laugh, you will cry, and you will walk away with a new perspective about life and what matters.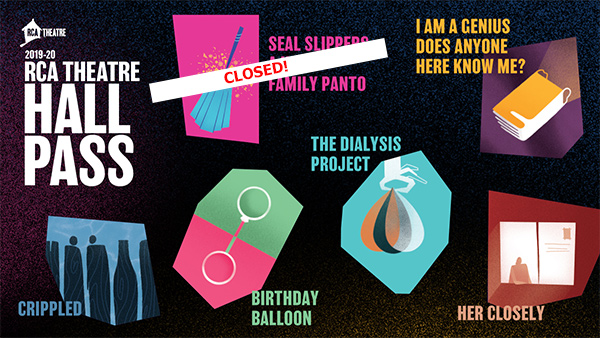 New reduced price! Five shows remaining in our Hall Pass. For more info, click here!