Crippled ***NEW DATES***
February 21, 2020

-

February 23, 2020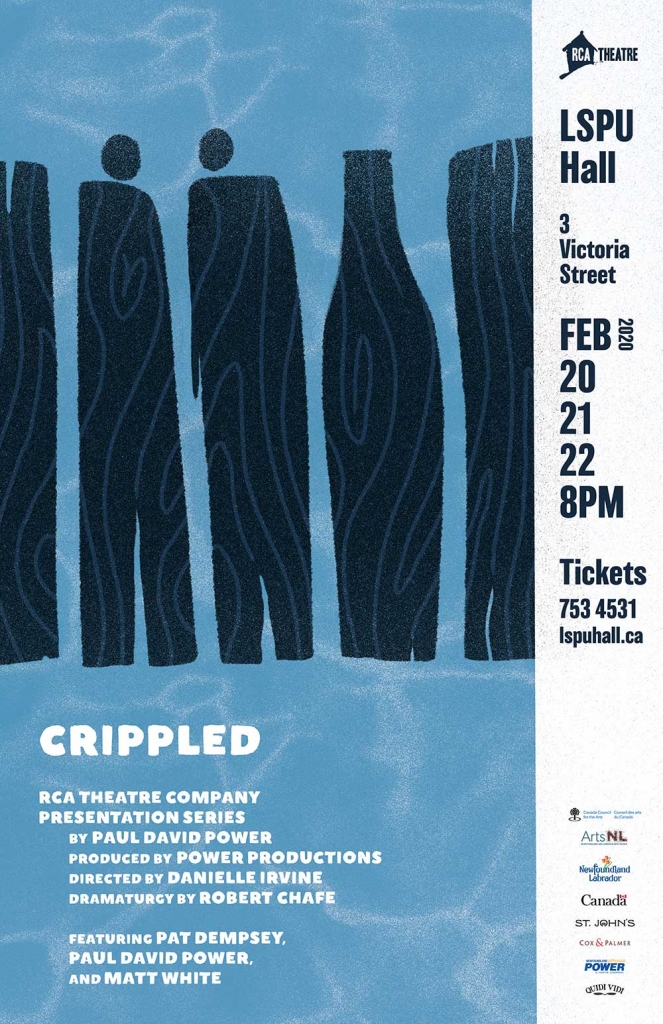 ***NEW DATES***
Friday, Feb 21, 8pm: Opening Night
Saturday, Feb 22, 8pm: Relaxed Performance
Sunday, Feb 23, 2pm: Matinee
If you had a ticket for Thursday's show, your tickets have been automatically moved to the Sunday, Feb 23, 2pm Matinee. If you would prefer to attend another performance, please call us at 753-4531 or e-mail us at boxoffice@lspuhall.ca.
Please stay tuned for an update about ASL Interpretation.
Part of RCA Theatre Company's 2019-20 Hall Pass: four shows plus four drinks, only $92!
For accessible seating and preferred seating for ASL Interpretation, call the LSPU Hall Box Office at 753-4531 or visit us at 3 Victoria Street to book your tickets.
Assistive Listening Devices available.
Attendant passes and Access 2 cardholders are accepted.
RCA THEATRE COMPANY PRESENTATION SERIES
By Paul David Power
Produced by Power Productions
Directed by Danielle Irvine
Featuring Pat Dempsey, Paul David Power, and Matt White
Running time: 85 minutes, no intermission
"Crippled" – that's what the guys in Tony's small community of Shale Harbour, NL used to call him growing up. The name stuck. Years later, Tony finds himself on the St. John's, NL waterfront at a crossroad. Tired of living with a disability, of being 'the cripple', and still grieving the death of his same sex partner three years earlier, Tony believes there's only one way to escape a life he no longer wants to live. His mind is made up, until a stranger appears with other plans. In "Crippled", playwright Paul David Power shares his true experiences of growing up with a physical disability and grief after loss. "Crippled" is a story about love, death, life and redemption. You will laugh, you will cry, and you will walk away with a new perspective about life and what matters.
RELAXED PERFORMANCE:
The Saturday, February 22, 8pm show will be a relaxed performance. Enjoy the same performance in a more relaxed setting! Relaxed performances are designed to welcome audience members who would benefit from a less restrictive audience environment including (but not limited to) individuals on the autism spectrum, with sensory processing and communication disorders, and learning disabilities. Light and noise levels may be slightly adjusted. A relaxation area will be available in the lobby. For patrons that want to familiarize themselves with the LSPU Hall before visiting, a Visual Guide to the LSPU Hall is available online here. For patrons that want to familiarize themselves with the show before attending can find lots of info in the Visual Guide for Crippled here.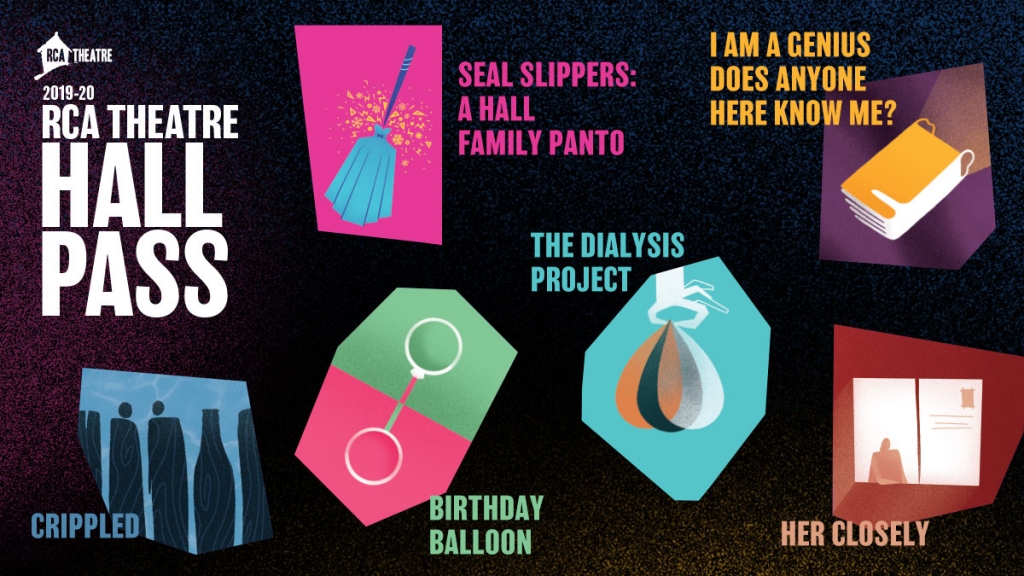 New reduced price! Four shows remaining in our Hall Pass. For more info, click here!