Funny Thing About That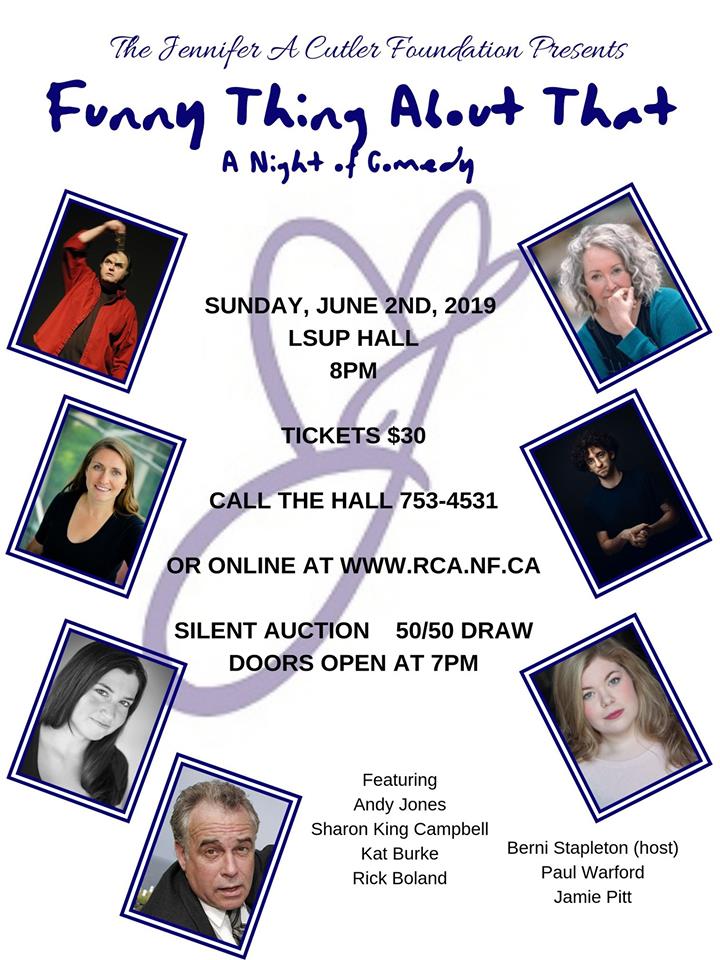 Sunday, June 2nd     8pm       $34.50 
A fundraiser for the Jennifer A Cutler Foundation featuring six of Newfoundland's funniest and most loved comedians.
Jamie Pitt
Sharon King Campbell/Kat Burke
Prior to the show there will be a silent auction and 50/50 tickets sales in the Cox & Palmer Second Space.
About The Jennifer A. Cutler Foundation:
The goal of the Jennifer A. Cutler Foundation is to help families going through active cancer treatments. The first initiative of the Foundation is call the "Just Believe Campaign". Our focus is not only on the Cancer patient themselves, but also their entire family.
The "Just Believe Campaign" will raise money to give a family the opportunity to create positive family moments by enjoying an all-inclusive trip to Walt Disney World, Florida.