Red Phone
October 1, 2020

-

October 4, 2020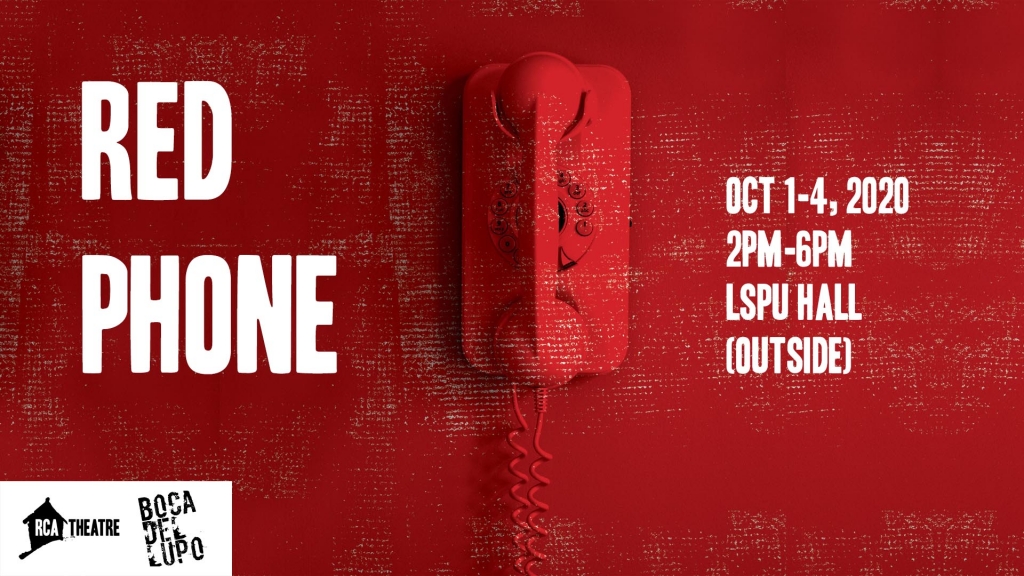 October 1-4, 2020
2pm-6pm
Outside LSPU Hall
FREE
RCA Theatre Company in Partnership with Boca del Lupo (Vancouver, BC) present Red Phone
Part theatre and part social intervention, Red Phone is an audience-to-audience performance that utilizes the intimacy of a phone call and the technology of a teleprompter. It takes place between two hand-crafted, fully enclosed phone booths outfitted with a vintage red phone and an integrated teleprompter.
Two at a time, audience members engage each other in a short conversation written by a Canadian writer, including Newfoundland's Sharon Bala and Bridget Canning.
Red Phone will be installed outside the LSPU Hall on 3 Victoria Street from October 1 – October 4, 2020. The booths will be active for participants from 2 – 6 pm. Admission to the booths is free, and steps will be taken to ensure the sanitization of the booths for the safety of patrons.
This performance can be experienced while participating in Lawnya Vawnya's ongoing Self-Guided Music Crawl. Visit lawnyavawnya.com for more information.
Accessibility Information:
With one booth installed on the outside gazebo on Victoria Street and another booth installed outdoors on the upper LSPU Hall deck, both booths will be accessible by ramp or elevator inside the Hall. A member of staff will be available to assist any patrons wanting to use the ramps or elevator. If you have any questions about the accessibility of this performance or anticipate requiring assistance, please e-mail associate@rcatheatre.ca.