SJIWFF28 presents: Emera NL Closing Night Gala: Rumble: The Indians Who Rocked the World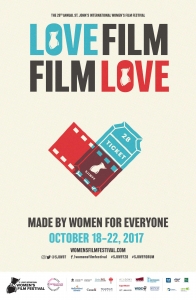 7pm
These screenings will be shown at Scotiabank Theatre (48 Kenmount Road) NOT the LSPU Hall.
Waste It
Directed By Emily Bridger
2016 RBC Michelle Jackson Emerging Filmmaker Award Winner
Rumble: The Indians Who Rocked the World
Directed by Catherine Bainbridge
This was a smash at Hot Docs this year, taking home the top prizes, and you will happily see why. Rumble is nothing less than a superbly produced documentary about the influence of native music on rock music. There is so much to discover in this lively, highly entertaining chronicle of a genre we thought we knew so much about. We not only hear iconic musicians like Buffy St Marie and Robbie Robertson talking about their struggle to locate their own identities in the emerging rock culture of their time but we also get to watch them and so many others performing the music that juiced a generation. You want to know where Hendrix was in all this? The film lets you in on a long masked truth about his own roots and influences. Same goes for the incomparable Mildred Bailey and The Black Eyed Peas' Taboo, among others. This film will profoundly change the way you listen to rock music from now on.