St. John's Shorts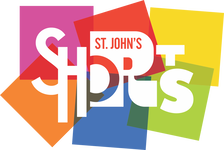 Sunday, September 17th
2pm & 8pm
General $20
Senior/Student/Artist $15
Choose Your Own Adventure: Comedy Edition
Choose Your Own Adventure: Comedy Edition was inspired by Choose Your Adventure books where the reader makes choices that determine the ending. In this show, the audience will take on the role of the reader and determine the journey of the show with six possible endings. There will be highs and lows and laughs along the way. From who is Newfoundland Barbie? To what's the strangest thing that's ever been stolen from you? This show just might answer those questions, or not all because the choices are in your hands.
By VV Productions
Written & Performed By Susan Kelsey
Directed By Jana Gillis
Content: Mature language.
'hope' – a play with music
Infertility affects around 17.5% of the adult population in the world. But no one is really talking about it. Maybe it comes up with family members, or the closest of friends; but one's inability to have children isn't something you chat about at the water cooler near work. 'hope' is an autobiographical snapshot of one couple's experience with infertility—our own experience. Through songs and scenes, Kiersten and Tim navigate the choppy waters of trying to start a family, when it just isn't working. From waiting room to waiting room, on airplanes and at home, with injections, retrievals, prescriptions, and procedures, and on a constant roller coaster, how do you maintain hope to one day have a family of your own? An excerpt of this work in progress is presented here.
By Kiersten Noel & Timothy Matson Cast:
Kiersten Noel & Timothy Matson
Directed By Sharon King-Campbell
Stage Manager: Jordan Vincer
Sound Design: Kat Burke
Content: Play deals directly with infertility, miscarriage, and loss of pregnancy.
NO LATECOMERS