The Three Tales of Terror – Professor Charlamagne and the Age of Shadows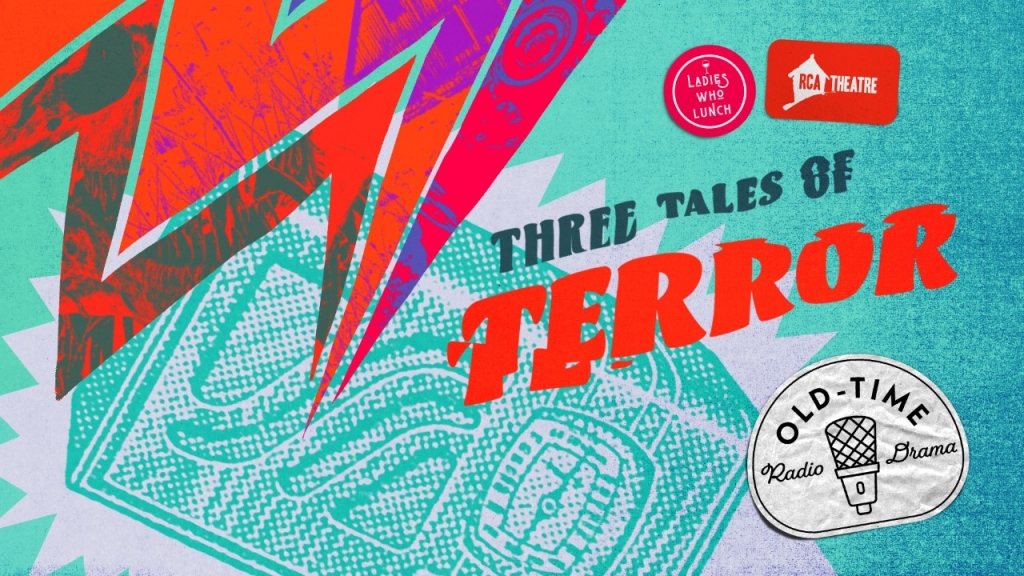 October 31, November 7 and 14, 2020. 8pm.
Streaming via our YouTube channel. Once premiered, the episodes will be available for viewing until November 30.
RCA Theatre Company is proud to present three brand new original radio plays from Ladies Who Lunch Productions: The Three Tales of Terror, streaming to our YouTube and Facebook page on October 31, November 7 and 14. Ladies Who Lunch Productions brings you back to the Golden Age of Radio with brand-spankin' new original audio dramas — complete with commercial breaks — performed live on the theatrical stage. Formed in 2011 Ladies Who Lunch Productions is Philip Goodridge, Théa Morash, Lynn Panting, and Mark White, four experienced theatre practitioners whose collaborative roots run some twenty-plus years deep. Kyle McDavid and Kevin Woolridge, affectionately called the Ladies Auxiliary, complete the roster with original music and Foley. Technical production is by Brian Kenny and stage management by Crystal Laffoley.
The Frost (Streaming on October 31)
Every summer, famous writer Bradford Whittle comes to stay at Blue Pine Cottages to work on his next best seller. He's had to deal with nosy tourists before, but this year there are strange goings on, people going missing, people going mad, and an ominous unseasonable frost that creeps in closer and closer to the camping resort. He soon comes to learn that the frost is no weather anomaly, but a menacing force that threatens to consume everything it touches.
Now I Lay Me Down To Sleep (Streaming on November 7)
As night falls on a sleepy little town, young Matilda settles in for a night of babysitting. But then she starts to receive menacing phone calls, threats on her life. Is it just a terrible prank? Or is there a stalker lurking just outside the door? It's the classic slasher story you know and love but with a few bloody twists and turns you won't see coming.
Professor Charlamagne and the Age of Shadows (Streaming on November 14)
In this thrilling sequel, Professor Charlamagne is back with her plucky band of adventurers to face off against a new enemy! She and her friends have been invited to the Natural History Museum for the Gala opening of a mysterious new exhibit. They realize all too late that there is evil afoot and the party-goers are attacked by vicious creatures. This is the work of an ancient society determined to bring about the end of the world and it's up to our heroes to stop the Age of Shadows from destroying humankind.
The Tales of Terror is supported by ArtsNL and the City of St. John's.