TODOS Productions presents Urn by Santiago Guzmán
June 29, 2022

-

June 30, 2022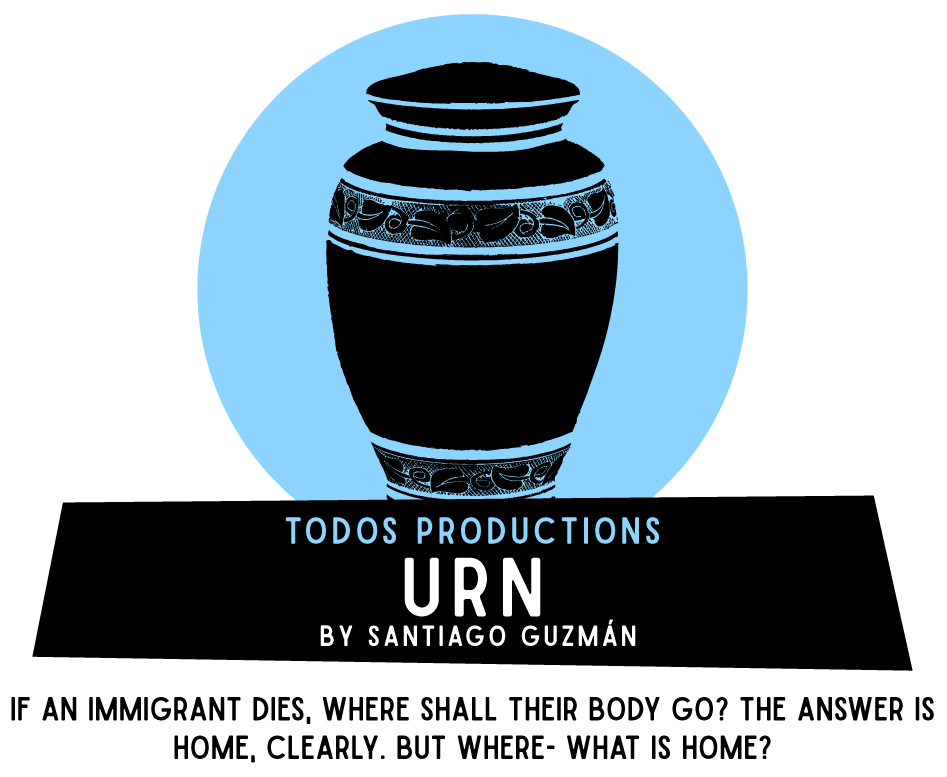 June 29th & 30th
7:30 pm
Livestreams available both nights
General Admission $35
Senior/Student/Artist: $25
Livestream: $15
Urn follows the journey of Esteban and Mariana, two siblings that reconnect at their mom's funeral after years of Esteban being estranged from the family. Despite their fractured relationship, they will have to decide where to inter their mother's ashes: their adopted home, St. John's, NL, or their homeland, Mexico City, MEX.
Santiago Guzmán's Urn received the Senior Dramatic Script Award of the Newfoundland and Labrador 2022 Arts and Letters Awards and has recently been short-listed for the NLCU Fresh Fish Award 2022.
Check out our perks page for deals around town that you can get with LSPU Hall event tickets!