[ID: A pink, teal, and black horizontal banner with a skeleton and figure on a giant skeleton. Text reads: RCA Theatre presents The Kraken The Brass Button Man]
Table of Contents
Land Acknowledgement
Synopsis
Notes From the Director
Production History
Cast and Creative Team
Thank You!
Hall Hats
Seat Campaign
Coming Up Next
Volunteer at the Hall
Donors!
CAPE Fund
Endowment Fund
The Kraken and The Brass Button Man
AN RCA THEATRE COMPANY PRESENTATION
The Brass Button Man
Original Story (based on a legend from Burnt Islands, NL) by Dylan Farrell
Written by Dylan Farrell, Darren Ivany, Louise Gauthier, David Lane, Baptiste Neis, Jamie Skidmore, and Michael Smith
Direction by Jamie Skidmore
Stage Management by Sheldon Downey
Assistant Direction and Assistant Stage Management by Nathan Gerow
Lead Puppeteers/Voices: Darren Ivany and Michael Smith
Additional Puppetry/Crankie Box: Lucas Ings-Simms and Robyn Vivian
Puppet Design: Mike Feehan
Panorama Design: David Lane
Score by Chris Parsons
The Kraken
Script by Darren Ivany
Direction and Puppet Design by Jamie Skidmore
Stage Management: Sheldon Downey
Assistant Director and Assistant Stage Management: Nathan Gerow
Fisherman: Darren Ivany
Beverley Rose: Kim Drake
Mother/Merchant: Michael Smith
Ba: Lucas Ings-Simms
Puppetry: Robyn Vivian, Michael Smith, Darren Ivany, and Lucas Ings-Simms
Score by Chris Parsons
---
Land Acknowledgement
RCA respectfully acknowledges that the land on which we currently stand, create and perform, and gather is the ancestral homelands of the Beothuk, whose culture has now been erased forever. The island we call Newfoundland is the unceded, traditional territory of the Beothuk and the Mi'kmaq. Labrador is the traditional and ancestral homelands of the Innu of Nitassinan, the Inuit of Nunatsiavut, and the Inuit of NunatuKavut. We ask that before you watch the performance tonight, you take a moment to reflect on whose land you are standing on, whose land you were born on, and whose land you currently live on. We ask that you reflect on how that land was taken care of, and how it is taken care of now, and finally who currently walks freely on it. If this reflection makes you uncomfortable we ask that you sit in that feeling and question it. Let it help you work towards reconciliation, something we can only achieve together. Thank you.
---
Synopsis
The Brass Button Man
An original piece of theatre, told through shadow puppets and moving panoramas, reflective of the storytelling traditions of NL. A folktale from Burnt Islands, that tells the story of the Brass Button Man, a local legend, who haunts the local strait on foggy nights. If you're on the strait in the fog he will sneak up on you, tap you on the shoulder, and ask for brass buttons. If you have one – you're safe, but if you don't he will take you away in his dory, never to be seen again.
The Kraken
When the quaint town of Pickled Capelin Cove is besieged by a Leviathan from the sea, it's up to the town's most precocious resident, Beverley Rose, and her pet sheep, Ba, to try and save the day.
---
Notes From the Director
The Brass Button Man
In 2017, I was working in Isle aux Morts, NL, trying to run a small theatre festival. I helped create a puppet show with giant lantern puppets, and Kevin Woolridge, who was directing with us that Summer, suggested that we turn our event into a puppetry festival. Although that didn't happen, I did personally decide to turn my attention to puppet theatre. One of our company members, Dylan Farrell, was always telling us horror stories, so I asked him if he had a good one I could turn into a shadow puppet play. He told me the local legend of the Brass Button Man, and we were off. I developed the original script with Dylan; then worked on it further with renowned puppeteers David Lane, Baptiste Neis, and Louise Gauthier. David, Baptiste, and I toured the show to Isle aux Morts, Rose Blanche, Port aux Basques, and the Codroy Valley. The next Fall, I developed the show further with Darren Ivany and Michael Smith, along with our stage manager, Sheldon Downey, and puppeteers Lucas Ings-Simms and EunJung Cho. Since then we've presented all around the city, and across the province on an Arts Centre tour and a school tour. Our first St. John's performance of The Brass Button Man was in the LSPU Hall Second Space, so we're excited to finally move it upstairs.
The Kraken
Darren Ivany wrote The Kraken as a sequel to The Brass Button Man, and the hilarious character of "The Fisherman" appears in both. The phenomenal Mike Feehan, who is best known for his work on Marvel's Snagglepuss, developed the puppets for that show. I decided I would design the puppets for The Kraken, with the exception of Mike's Fisherman puppet, but I'm not nearly as talented as Mike. To overcome this deficiency, I decided I would use the shorelines, and other natural phenomena, of Newfoundland and Labrador as inspiration. Look closely and you may recognize the pond that inspired Ba the Sheep, or the river system that makes up the Merchant. The Mother was inspired by a melting snowbank in my backyard, so unless you were sneaking around my house, you probably won't recognize where she came from. See if you can find the puppet that makes up the entire Northern Peninsula!
Thanks to RCA Theatre, especially Nicole Rousseau and Suzanne Mullett.
– Jamie
---
Production History
The idea for The Brass Button Man (BBM) originated from a folktale told by Dylan Farrell of Isle aux Morts, NL. Farrell developed the first draft of a script and in the first workshop phase, Jamie Skidmore, David Lane, Baptiste Neis, and Louise Gauthier rounded out the various characters.
The show was developed in conjunction with workshops in 4 South-West NL communities. Farrell travelled to the Wetland Interpretation Centre in the Codroy Valley, the Port aux Basque Railway Museum, the Isle aux Morts (his hometown) Theatre Festival, and the Rose Blanche Lighthouse, and found three potential stories from each community to turn into puppet shows.
Later that Fall, Jamie further developed BBM with a new team (Sheldon Downey and puppeteers Michael Smith, Darren Ivany, Lucas-Ings Simms, and EunJung Cho.) , as both David and Baptiste were based outside of the province at the time. The show was presented that year as part of the St. John's Shorts Festival. It won a residency at Eastern Edge Art Gallery, in conjunction with the Festival of New Dance and around that time was also presented at The Rooms and MUN's Battery Campus.
After the success of BBM, the company acquired a grant to commission Darren Ivany to write a sequel called The Kraken. As the workshop for this play began, COVID-19 hit, so rehearsals moved online. Skidmore and team pivoted again, and started aiming for a live drive-in production for BBM and The Kraken. At the same time, they received a Digital Originals grant from the Canada Council to create filmed versions of the plays, which were later presented as part of St. John's Shorts Festival.
During the run of the Festival, the filmed version of BBM was presented on the outside wall of the Reid Theatre with a live performance of The Kraken. After their success, the ACC presented the shows to do a Halloween show on their Mainstage, and then a subsequent tour of the other 5 ACC's across the province. Following the success of their provincial tour, the company carried out a school tour in South-West NL. For the first time since before COVID, BBM was presented live, alongside The Kraken.
Currently, the company is workshopping the final shadow puppet play in this trilogy, The Selkies, also written by Ivany. It's the story of a family of Selkies that come to Pickled Capelin Cove, where the Fisherman tries to use them as the feature attraction in a zoo, in order to save his community when all of the local fish disappear.
By the end of the run at the Hall, BBM will have been presented live over 30 times, and The Kraken 29 times.
---
Cast and Creative Team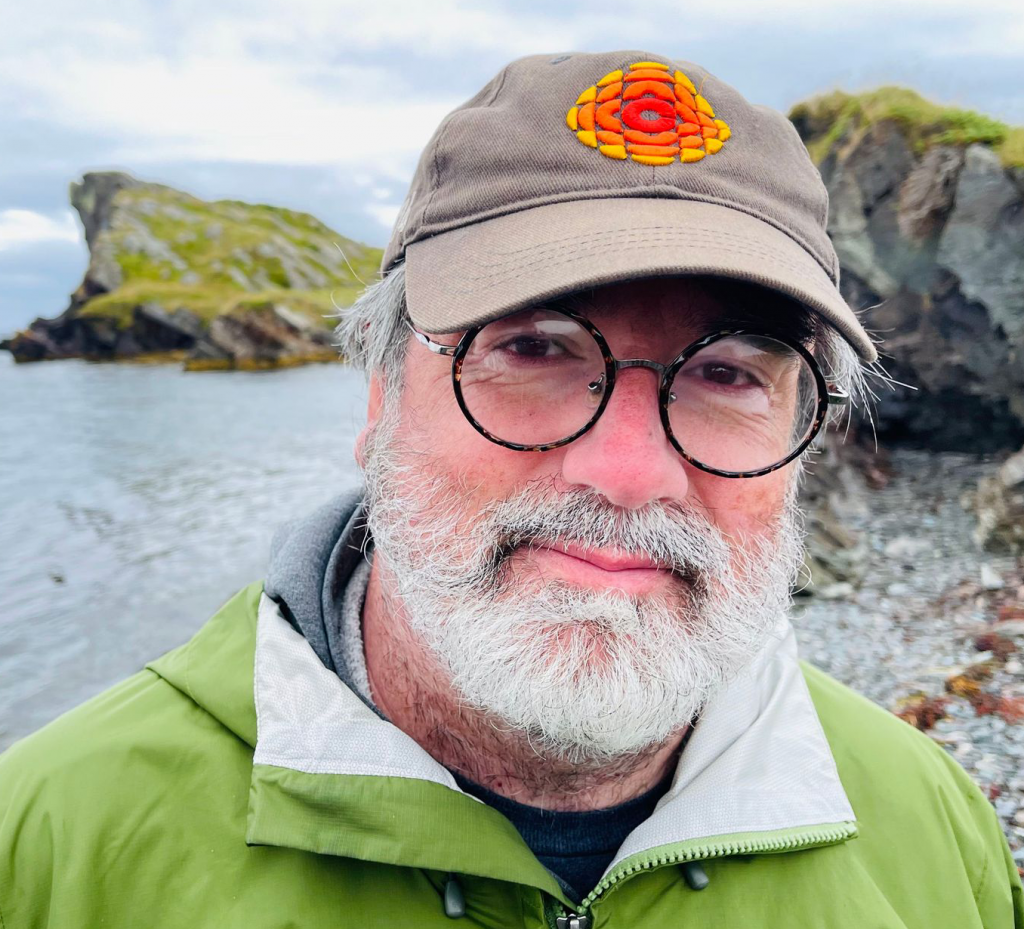 JAMIE SKIDMORE
Director
[ID: Jamie is shot from the shoulders up, wearing a green raincoat over a grey hoody. He wears a faded grey ball cap over grey hair, perfectly round spectacles, and has a full white beard.]
Jamie Skidmore is an award winning artist with over 35 years experience in the theatre. He's a co-founder of the Isle aux Morts Theatre Festival, and is a founding member of the St. John's Shorts Festival. He works as a director, designer, puppeteer, producer, and playwright throughout Newfoundland and Labrador, as well as in other parts of Canada, the US, and the UK. In 2006 he served as the Production Manager/Technical Director for the Magnetic North Theatre Festival, Canada's National Festival of Contemporary Theatre in English.
Recent directing and design credits include Sideshow Absurdica (St. John's Shorts), The Kraken (various venues), The Brass Button Man (various venues), She Kills Monsters and Moby Dick – Rehearsed (Memorial University), Apes and Grunge is Dead (St. John's Shorts, 2017); A Fish Tale: A Puppet Lantern Play and Cod Love (Isle aux Morts Theatre Festival, 2017); Sleepers (St. John's Shorts, 2016); Double Axe Murders (Granite Coast Theatre Festival, 2016); and Our Ancient Family (for NunatuKavut Community Council's 250th British-Inuit Treaty Ceremony, 2015). He has worked with many prominent NL theatre companies and artists, including RCA Theatre, Artistic Fraud of Newfoundland, Perchance Theatre, Grand Bank Regional Theatre, Gordon Pinsent, Andy Jones, Mary Walsh, and more.
[ID: Darren has dark hair and hazel eyes, and is wearing a dark green t-shirt and leaning against a brick wall.]
Darren Ivany is an actor, writer, director, and producer from Seal Cove. As an actor, highlights include: performing Joel Thomas Hynes' Say Nothing, Saw Wood in London, England, Salt Teeth Theatre Company's Cashin Avenue, CBC's Republic of Doyle, CityTV's Hudson and Rex, and Rabbittown Theatre Company productions of The Pillowman and American Buffalo.
As a writer, Ivany has been published in journals across Canada and internationally. He has been selected twice for the Nickel Screenplay Series. Ivany has written multiple short plays: Waking Brian (co-written with Stephen Jefford), Cashin Avenue, and Cookstown, all of which premiered at the St. John's Shorts Festival. Ivany's Bowring Park was awarded the 2021 Arts and Letters Award for Dramatic Script. Ivany also co-created the short film, Aw, Shucks!, which premiered at the Atlantic Film Festival. Most recently, Ivany was a co-writer and puppeteer for The Brass Button Man: A Shadow Puppet Play. Ivany also wrote the companion piece, The Kraken: A Shadow Puppet Play. Both of these plays toured across Newfoundland and Labrador in 2021, presented by the Arts and Culture Centres.
Ivany has also written multiple plays for Placentia Theatre Festival. He is currently working on another shadow puppet play, The Selkies, and a historical comedy, written with the support of ArtsNL, titled: Fort Townshend's Hollow. This play details the true(ish) story of the very last duel that happened in Newfoundland (and subsequently Canada).
Catch Ivany's townie tragicomedies, Home in Three Plays: Cashin Avenue, Cookstown, and Bowring Park, at the LSPU Hall from May 19th – 22nd, 2022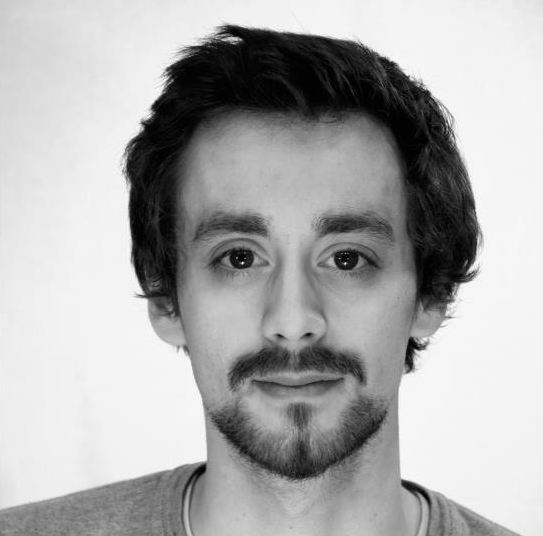 MICHAEL SMITH
Writer/Puppeteer
[ID: A black and white headshot of Michael. He has short hair and a beard.]
Michael Rhodri Smith lives in St. John's and has been performing in (once, in the Geo Centre), on and around the island since 2011. Primarily a performer he has had many wonderful opportunities to explore his art, from shadow puppetry to marionettes, outdoor and indoor stages, naturalistic theatre, Shakespeare and Commedia dell'arte. Select credits include: "As You Like It" – Perchance Theatre / "Hamlet" – Perchance Theatre / "The Kraken and the Brass Button Man" Shadow Puppet Double Feature – Under the Bridge Productions, Salt Teeth Theatre Company, ACC, RCA / "The Servant of Two Masters" – Perchance Theatre / "Caesar" – Perchance Theatre / Cookstown – Salt Teeth Theatre Company / "The Fights" – Rabbitown Theatre Company / "The Pillowman" – Graveyard Shift Productions / "Jack Meets the Cat and Other Tales" – School Zone Productions.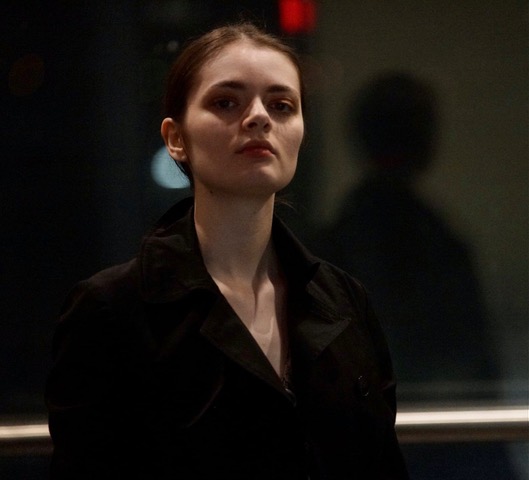 ROBYN VIVIAN
Puppeteer
[ID: Robyn has dark hair, a black coat, and is standing in front of a railing.]
Robyn Vivian is a theatre artist and writer currently based in St. John's, NL. She holds a BFA from Memorial University. Select performance credits include: "Other Worlds" (Geordie Theatre), "Sideshow Absurdica" (Under The Bridge Productions), "The Kraken" (Under The Bridge Productions/Salt Teeth Theatre Co./RCAT), "The Tales of Dwipa" (White Rooster Theatre/RCAT), "I want that free mind!" and "Cross Stitch" (Power Productions/lemonTree creations), and "Drinking Again" (RCAT). Playwriting credits include: "Equinox" (in development), "Lights Out" (Theatre Perimetric), "Deeper" (workshopped with TODOS Productions and again soon with Page 1 Theatre/OutFest), and "SNATCH" (Theatre Perimetric). Her digital short "BURROW," produced by Eastern Front Theatre in Halifax, was released under their Micro Digital Creation Project series, and was presented again at CB Nuit. Robyn has also written columns for The Tempest and Riddle Fence.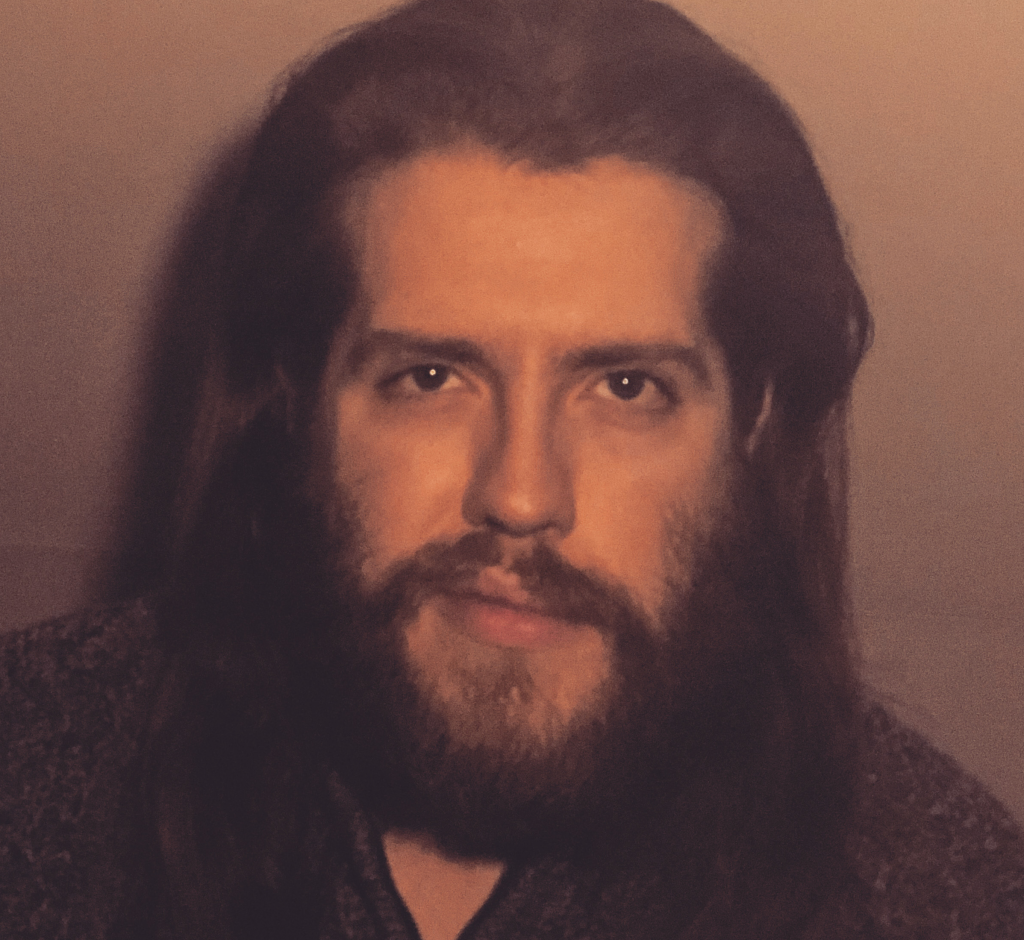 LUCAS INGS-SIMMS
Puppeteer/Ba
[ID: A sepia photo of Lucas, who is a man with long straight brown hair and thick beard. He wears a grey v-neck sweater.]
Lucas Ings-Simms (he/him) is a puppeteer, actor, and designer based out of St. John's, NL. Recent credits include designing 'Making Heads or Tails' (Night Out Productions) and 'Lights Out' (Theatre Perimetric) in the 2021 St. John's Short Play Festival, and puppeteering in numerous performances of "The Kraken" and "Sideshow Absurdica" with Under the Bridge Productions (2019-present)."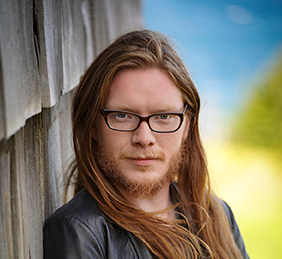 SHELDON DOWNEY
Stage Manager
[ID: Sheldon has blue eyes with long orange hair and an orange beard. They're wearing a long sleeved black shirt and a black leather blazer, and they are leaning against a shed wall.]
Sheldon is a technical artist from St. Johns who works in Stage Management for theatre, opera, and shadow puppetry, and as a 3rd Grip/Electric for theatre, film, and television. He holds a BFA in Technical Theater Production (MUN Grenfell Campus), and has worked with Perchance Theatre (Julius Caesar, Servant of Two Masters, Crippled), Double Sure Theatre (Her Closely), Opera on the Avalon ( As One, Dead Man Walking, Tosca), and Under the Bridge Productions (Brass Button Man, The Kraken) to name a few. For Film and Television, he has worked with "The Amazing Race Canada," "Hudson & Rex," and CBC's "Son of A Critch".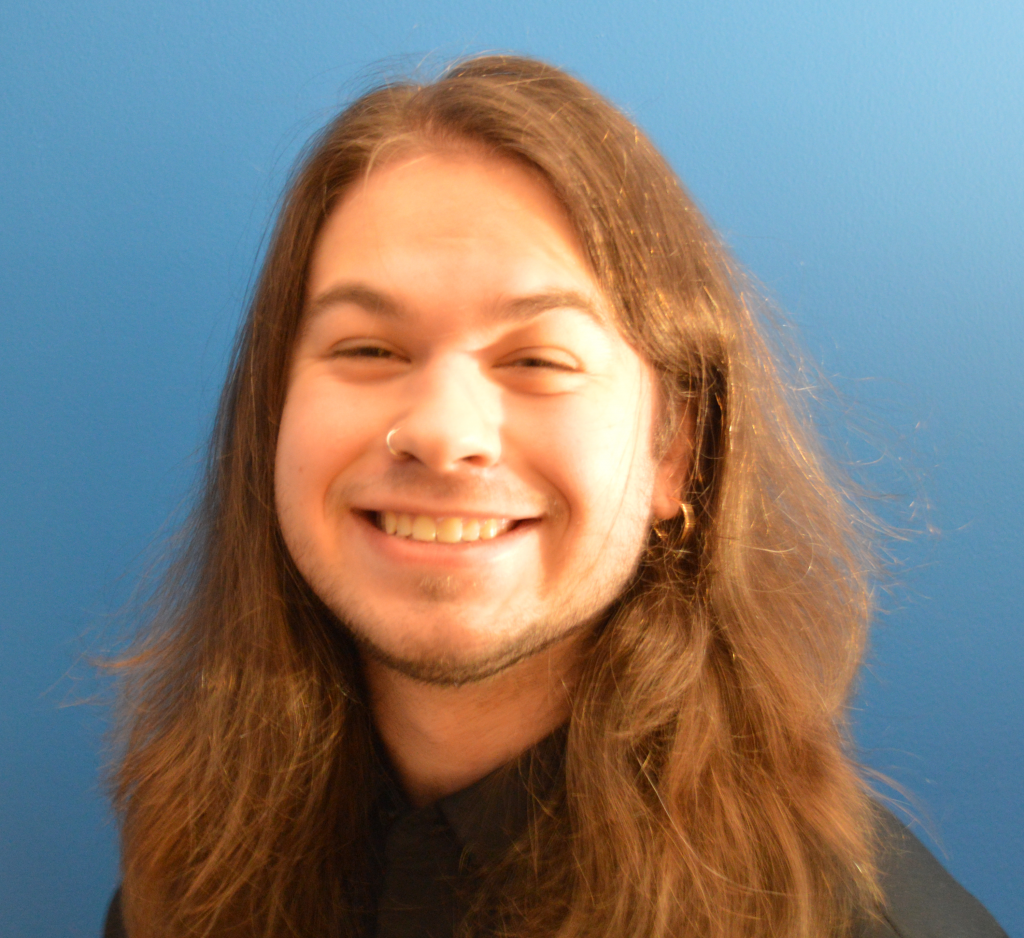 NATHAN GEROW
Assistant Director and Assistant Stage Manager
[ID: Nathan is a white person with long brown hair and brown eyes. They are wearing earrings and a collared black shirt.]
Nathan Gerow is a student at Memorial University of Newfoundland pursuing a Diploma in Stage and Screen Technique as well as a Certificate in Film Studies. Nathan has previously participated in a school tour of the shows The Brass Button Man and The Kraken as well as a school production of Qui Nyugen's She Kills Monsters. Nathan is a huge fan of puppetry and is excited for everyone to see the fun and beauty they bring into a story.
---
Thank you!
The company would like to thank ArtsNL, the City of St. John's, the Canada Council for the Arts, RCA Theatre, the Arts and Culture Centres, and Memorial University of Newfoundland for their support of this ongoing project.
Thank you as well to Andrea and Leila Procter, Gillian Williams, Aiden Flynn, Annie Warner, EunJung Cho, and Azal Dosanjh.
---

[ID: The black Hall toque in front of the green, white, and pink Newfoundland republic flag. Text reads: Get your very own Hall Hat! Available at the box office for $20 + tax.]

[ID: A photo of the red theatre seats. Text reads: Seat Campaign back in the seats again! Ask us how to get your own seat in the historic LSPU Hall's mainstage theatre.]
---

[ID: The black and pink RCA Theatre logo.]
Coming Up Next at RCAT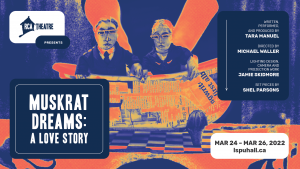 [ID: A purple and orange horizontal poster of two puppets in a claw foot bathtub. Text reads RCA Theatre Presents Muskrat Dream: A Love Story Mar 24-Mar 26, 2022 lspuhall.ca. Credits for the show are in the top right corner.]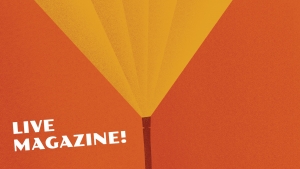 [ID: An orange horizontal poster with a flashlight shining yellow light in a triangle upwards. Text reads: Live Magazine!]
Updates coming soon!
---
Thank you to the LSPU Hall Volunteers!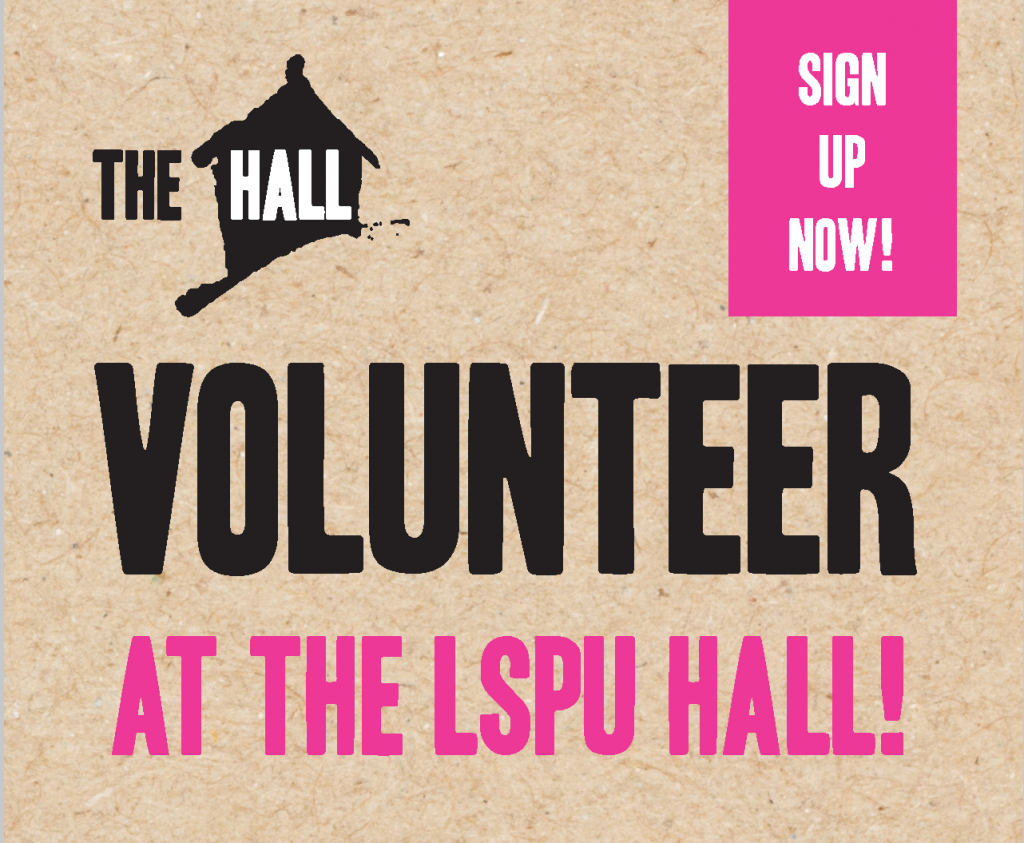 [ID: A parchment colored background with black and pink text. Text reads Volunteer at the LSPU Hall! Sign up now! The Hall logo is in the top left corner.]
Volunteers are the backbone of the theatre community. We would truly be lost without them and can not thank them enough for their wonderful work.
Why volunteer at the Hall?
Visit lspuhall.ca/volunteer or e-mail our volunteer coordinator Ian at volunteer@lspuhall.ca to find out how!
You get to see live theatre for free!
Looking for a free date night with your partner? Volunteer together!
Volunteer with your friends and have a safe night out together.
Looking to expand your social circle? Join a community of like minded theatre lovers.
In high school and need volunteer hours? We got you.
---
Thank you to the LSPU Hall Donors!
Without you, we would not be able to do what we do.
Your generosity makes a difference.
To find out how to donate to the LSPU Hall, visit our Support Us page.
---

[ID: CAPE Fund logo. Text reads Cultural Artists Plan for Emergencies]
Since its inception in 2005, The Cultural Artists Plan for Emergencies (CAPE) Fund has
become a life line for artists in our community finding themselves in unexpected crisis
situations. Fifty cents from each ticket sold will benefit the CAPE Fund.
RCA/LSPU Hall Endowment Fund
Did you know Resource Centre for the Arts has an Endowment Fund? Donations are currently being accepted at the Community Foundation of Newfoundland and Labrador website at www.cfnl.ca or Here!