What people are saying about "motherskin" by Mallory Fisher!

The St. John's Morning Show interviewed Laura Williams about Accessibility during motherskin.
A promo on VOCM can be found here.
"The visuals are unforgettable, it was so imaginative and playful. Very thoughtful and provocative. Motherskin glows, it inspires, and it touches deeply."
"Everything about motherskin is masterful. This is top-notch theatre. Deeply thought-provoking themes delivered in unexpected and extremely creative ways. The writing craft is excellent. This is a deliciously-paced, highly theatrical piece that unfurls itself magnificently in a perfect combination of technical brilliance, sure-footed acting, and powerful direction."
"A truly incredible production, filled with raw, emotional and vulnerable moments that will leave you pondering previous beliefs. Coupled with humour and artful physicality this piece is not to be missed"
What people are saying about "Home In Three Plays" by Darren Ivany!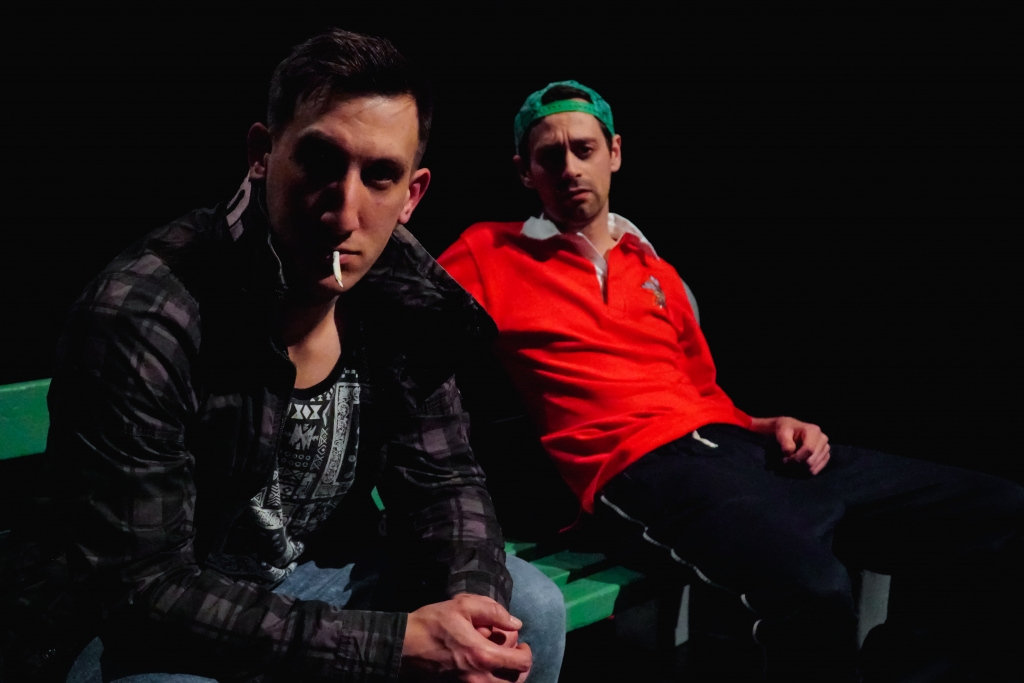 A Weekend AM interview with Darren Ivany.
"Gritty look at some characters from St. John's who might not make it into the Newfoundland and Labrador tourism ads. Alternates between being hilariously funny and poignantly dramatic."
"These three stories walk a line between absolutely hilarious and so painfully moving. A skilled cast and compelling stories had me laughing out loud and hurting with the pain these characters felt."
What people are saying about Muskrat Dreams: A Love Story by Tara Manuel!
A review from the Independent.
An interview with the Newfoundland Quarterly.
A Weekend AM interview with Tara Manuel.
What people are saying about The Kraken and The Brass Button Man!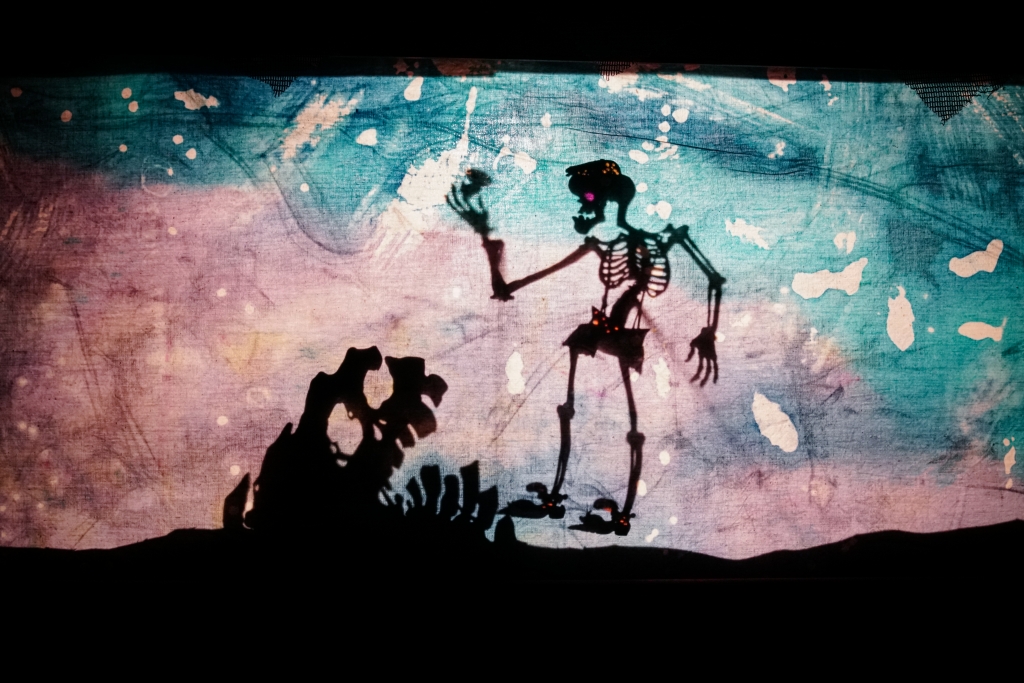 A NQ article featuring Darren Ivany and The Kraken!
"Good fun for families, especially with school-aged kids."
What people are saying about "Supper Club" by Willow Kean!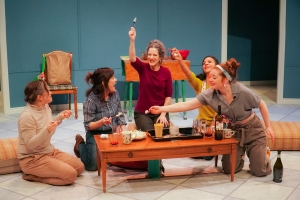 'Supper Club was one of the best bits of theatre I've had the pleasure of seeing in a long time. The cast was absolutely superb and extremely talented – hilarious, emotional, and real. The writing was excellent. If this were a tv show, I'd watch it all the time. Really hope they consider making a Supper Club 2 so we can see where the characters are in a few years from now!!!'
'great, feel good, real-life relatable, funny'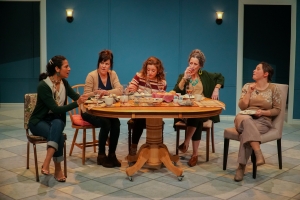 'A superb show! Top-notch writing, acting, direction and design. Exquisite attention to detail. Thoroughly entertaining in every way.'
'The hilarious ensemble skewers the messiness of life and love – romantic and otherwise – in a series of cleverly staged home suppers leaving the audience feeling both hopeful and heart-full.'
'Everyone on that stage was so natural and loved when they all got so real!!!'
'These was such a good show. Absolutely hilarious. These are my people.'
'Total mood lifter! Fantastic show!'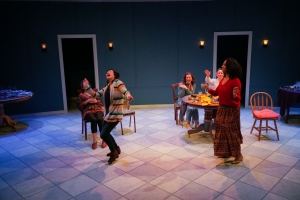 'Excellent writing, performances and a warm way to start the holiday with a night of laughter!'.
'This was a brilliant play. I haven't laughed in a long time the way I did last evening. The dialogue was smart, witty, contemporary and so relatable. I absolutely loved it and will recommend it to my friends.'
'It's an excellent show. The 5 personalities portrayed were amazing.'
'It was so much more than i expected, i laughed the whole night, the talent was amazing.'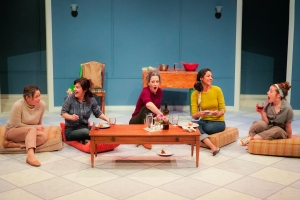 'The characters were nuanced and well-developed and I wanted to spend more time with them.'
'Sex in the City for townies'
'Funny and accurate'
'Amazing show! Hilarious and heartfelt. Highly recommend.'
'Fabulous!'
'Well written, directed and performed. The cast bounced off each other incredibly well. Towards the end of the second act I remember see all the tables from the previous meals around the set. I thought what a great decision it was NOT to clear them off at intermission- it felt like a really great way to keep the "history" of the play fresh for us! Definite 5 out of 5 star review!!'
'Enjoyable show for a girls night out.'
'It was marvelous I loved it .'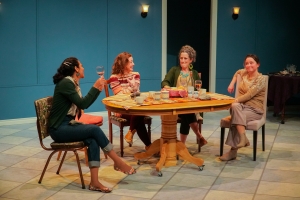 'I dragged myself out of the house and down to the LSPU Hall to see "Supper Club" by Willow Kean. And I'm so glad I did! Directed by Nicole Rousseau, it features five great performances by Alison Woolridge, Allison Moira Kelly, Renee Hackett, Vanessa Cardoso-Whelan , and Willow Kean herself. I giggled, guffawed and belly-laughed all through it, and luckily I wasn't the only one. The audience leapt to their feet before the lights were fully dimmed, and wouldn't stop applauding. If you need cheering, and who doesn't these days, go see it. '
It was awesome and funny. The acting was amazing!!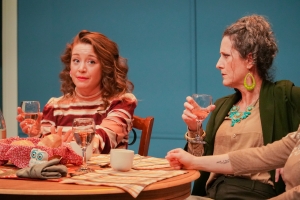 'Beautifully written, acted and directed and very relatable. I laughed and cried. Amazing production!'
'Great night out and really enjoyed the show and had a good laugh. Loved it and highly recommend it. Well done.'
'The Supper Club was clever, timely and feminist. A pleasure to watch, great dialogue. It was funny and moving and it was such a great pleasure to see so many strong female characters on stage.'
'It was fabulously written, set designed and performed. Not a word wasted. Thoughtful and funny.'
'Brilliantly written & perfectly acted.'
'So fabulous! Loved it immensely! Great script and superb acting! I'd go the second time!'
'A light in this bleak pandemic. Humour, and a fabulous dose of female wisdom.'
'Absolutely loved it. Awesome ladies who certainly do what they do best!! Loved each character and their stories. True to life and a great laugh. Absolutely Perfect!!!!'
The Newfoundland Herald review can be found HERE
The Independent review can be found HERE
What people are saying about "ALTAR" by Santiago Guzmán!
"Excellent sound and light."
"A good effort from a young actor showing his unique perspective on the effects of technology on social constructs."
"ALTAR is authentic, tender, well designed and inviting. Santiago Guzmán is an emerging artist with integrity – I look forward to following his career as it unfolds!"
"It is an unbelievably wholesome and emotionally challenging play that reflects the genuine lived experience of immigrant undergraduate students of St. John's."
"Innovative…relatable."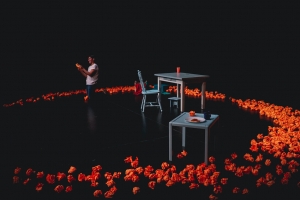 "It was a sweet show. Gorgeously designed. The narrative was beautifully told and portrayed."
"This was a heartfelt and deeply personal play from the playwright. The set was absolutely marvelous and the acting was captivating."
"A breath of fresh air! Tender, poignant and funny. And all around the edges of this theatrical event there is care… from the community altar where we left a photo of my dear, departed mom, along with a donation of goods… to the lovely opening act guest reading."
"Loved it."
"It was soooo fabulous, one of the best shows I've seen in so long."
"I wasn't sure what to expect but it was very funny, touching and genuine."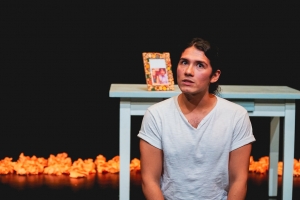 "A sweet one-person play that managed to include rich characters and made good use of a small number of props. I'm still thinking about that first line about the peanut butter."
"funny, 100% relatable, heartwarming. the actor was confident and deservedly so, I was SO impressed!!!!!Lovely, lighthearted show."
"It was fun and different."
"Santiago a captivating performer. Excellent sound and lighting."
CBC review found here.
VOCM review found here.