[ID: An image of a person standing under a rain cloud. Their shadow stretches behind them to become a huge hulking figure holding a tiny red heart. Black text reads Eli & the Death Curse. Red bubbles with white text say Produced by Untellable Movement Theatre in partnership with RCA Theatre.]
Table of Contents
Land Acknowledgement
Synopsis
Notes From the Team
Cast and Creative Team
Thank Yous
Seat Campaign
Coming up Next
Volunteer At The Hall
Donors
CAPE Fund
Endowment Fund
Untellable Movement Theatre Presents Eli & The Death Curse with support from RCA Theatre Company
Written by Philip Goodridge
Directed by Lynn Panting
Original Music by Kyle McDavid
Dramaturgy by Nicole Rousseau
Stage Managed by Jordan Vincer
Set Design and Build by James Kelly
Sewing and Alterations by Regina Edwards
Storytellers
Philip Goodridge
Lynn Panting
Bridget Wareham
Shadow Dancers
Andrya Duff
Hilary Walsh
Kevin Woolridge
Musicians
Mahina Graham-Laidlaw (viola)
Kyle McDavid (piano)
Tamsyn Russel (accordion)
Swings
Rose Avoine Dalton
Owen Carter
Graphic Design by Perfect Day
There is no intermission.

---
Land Acknowledgement
RCA respectfully acknowledges that the land on which we currently create, perform, and gather is the ancestral homelands of the Beothuk, whose culture has now been erased forever. The island we call Newfoundland is the unceded, traditional territory of the Beothuk and the Mi'kmaq. Labrador is the traditional and ancestral homelands of the Innu of Nitassinan, the Inuit of Nunatsiavut, and the Inuit of NunatuKavut. We ask that before you watch the performance tonight, you take a moment to reflect on whose land you are standing on, whose land you were born on, and whose land you currently live on. We ask that you reflect on how that land was taken care of, and how it is taken care of now, and finally who currently walks freely on it. If this reflection makes you uncomfortable we ask that you sit in that feeling and question it. Let it help you work towards reconciliation, something we can only achieve together. Thank you.
---
Untellable Movement Theatre
Untellable is a non-profit movement theatre company concentrating on embodied storytelling in unconventional spaces.
Move. Every way. Every where.
Untellable Movement Theatre was created in 2020 with the goal to make professional dance performances accessible to all. The organization was formed by Lynn Panting and supported by the founding board of directors Kevin Woolridge, Leslie Pierce, Hilary Walsh, and Mark White.
untellable.ca
Artistic Director, Producer
Lynn Panting
Board of Directors
Kevin Woolridge, Chair
Hilary Walsh, Vice-Chair
Leslie Pierce, Treasurer
Vanessa Matthews, Secretary
Eli and the Death Curse is presented in partnership with RCAT and is supported by ArtsNL and the City of St. John's.
This production is made possible through the RCA 60/40 Box Office Split Agreement.
Rehearsal space provided by Lynn Panting Dance.
---
Synopsis
Shortly after Eli is born, his parents die untimely and mysterious deaths. A pattern soon emerges; everyone Eli becomes close with (and near to) dies.
Not to fear! Eli meets his true love Lilah, and their dear friend Anne, and together defeat Eli's "Death Curse" once and for all.
Eli and the Death Curse celebrates life, friendship, and love. Beautifully told through shadow dance, with original music by Kyle McDavid, this show is for everyone.
---
Director's Note
Work is my love language. That's how I started the table read for Eli and the Death Curse. Work is my love language. Eli and the Death Curse is a love story. Love is the lens through which I approached the design, rehearsal, and production of this show. I hope that you, the audience, feel that.
Phil came to me with "Eli and the Death Curse" in 2009. I have been hooked ever since. I love this show. I love being Lilah. I love having the opportunity to tell this story in 2023.
Eli is, at its core, a fairytale. In the same way that we continue to tell the story of Cinderella or in Newfoundland, Jack Tales, Eli transcends time and place.
In this iteration of Eli, we employ ancient techniques (storytelling, shadow plays, and acoustic instruments) and remix them for a modern audience. The result is unique in the current production landscape. Our musical director, Kyle, struggled to describe the show to a friend- and that is just perfect. This version of Eli is "untellable" and is meant to be experienced.
The shadows in this production speak to darkness, anxiety, fear, and destruction we have collectively experienced and continue to experience. The screens allow the shadow dancers the freedom to fully embody their characters and present them in their truest form.
These shadows are contrasted with the colourful character performances expressed by our storytellers. Erratic, dramatic, and caterwauling these performances are dynamic and bright.
It is the music that weaves between the worlds of light and dark, connecting our forward-facing selves and our inner truth.
I am deeply grateful for the trust and generosity of the cast and crew. I would like to acknowledge the heroes of this production, our swings, Rose and Owen. Swings are at once a luxury and a necessity. Your hunger for mentorship, enthusiasm, humour, and professionalism is beyond reproach. As Andrya says in her bio, thank you for protecting this piece.
Thank you to Nicole for her work as dramaturg and for so graciously and lovingly passing on the director reigns to me. Your support and confidence have meant the world.
Kyle, you are a genius. Let's work together forever.
Phil, you are really in it now. The gift of Lilah is the greatest love letter I have ever received. I hope this production matches it as my gift to you.
Much love to all. This show is for you.
-Lynn
---
Playwright's Note
The world is a challenging place. I'm sure I'm not only speaking for myself when I say this has caused me distress off and on to varying degrees since I was a child. The first few pages I wrote of this play, almost 15 years ago, reflect that (and still do), and as I wrote them I didn't know where this distress would lead.
Without really knowing it, I began to pour into the script the things that could soften this anxiety, the things that comfort and inspire me, the things that give me a moment of joy. Even still knowing that fear and darkness still exist all around us. The world will always be a challenging place, truly, and those worries may never completely disappear. But it's our actions, big or small, our support for one another, and how and with whom we choose to spend our time on this earth that makes it all worth it.
This is a story about love, hope, and kindness.
-Phil
---
Composer's Note
Creating the sound of Eli's world has been such a joyous, freeing process. Not-quite-a-musical, not-quite-a-play, and not-quite-a-ballet, this production finds its own path in the woods.
Philip's story feels like an uninhibited return to childhood wonder, somewhere at the intersection of The Little Prince and Hansel and Gretel, where darkness looms amidst the colourful characters and life lessons. With that aesthetic in mind (and some musical inspiration from Peter and the Wolf and The Friendly Giant), I arrived at the early workshop rehearsals armed with a collection of melody fragments, instrumentation ideas, and most importantly, the wiggle room to sculpt, tweak, cut, and mould the piece as the acting and movement evolved.
What emerged is a tapestry of quirky little morsels: a frantic, repetitive piano riff to match the unhinged energy of the Costume Mistress; a wistful, sentimental tune as Lilah's heart dissolves; obnoxious pounding of a floor tom in 5/4 time while the viola mimics a car horn to enhance the cantankerousness of the Angry Man; grotesque, twitchy viola riffs acting as "the kind of sound that requires investigation."
Thank you, Mahina and Tamsyn, for your musicianship and for jumping into this unconventional process without hesitation.
Thank you, Phil, Lynn, and Nicole, for giving all of us the space to find the right path.
Enjoy the show!
-Kyle
---
Cast and Creative Team

[ID:Philip is a 43-year-old white man with short brown hair, blue eyes, and a salt-and-pepper beard. He is wearing a dark purple dress shirt over a white t-shirt in front of a dark background.]
PHILIP GOODRIDGE
Playwright/Storyteller
Philip Goodridge (he/him/his) has worked with several companies across the province including Artistic Fraud Of Newfoundland, TaDa! Events, Best Kind Productions, RCAT, Atlantic Light, Nothing On Productions, Rising Tide and more. He is currently a resident artist with Terra Bruce Productions who toured No Change In The Weather (Mirvish) in 2021 and concert tours in the Summer and Winter of 2022. He is a co-founder of Ladies Who Lunch Productions and has written 17 scripts for their annual live anthology show Three Tales of Terror: Old Time Radio Drama. Three of these audio dramas are available for purchase at ladieswholunchproductions.com
Philip is also one half of the folk-pop duo and MusicNL nominees The Duds along with Melanie O'Brien. Their latest single Like This is available to stream and download everywhere. Special thanks to his husband Mark for his constant support.

[ID: Black and white photo, the background is black. Lynn Panting is a middle age white woman. She has light hair with bangs that cover her forehead. Her head rests on her arm. She is looking directly into the camera.]
LYNN PANTING
Director/Storyteller
Lynn Panting (she/her) is a Newfoundland-based artist, arts educator, and arts advocate known for creating innovative and accessible dance works. She is noted for creating pieces that appeal to a wide audience and often works with artists from other disciplines to generate a theatrical yet lyrical movement. Her work is humorous, heartfelt, bold, and always original.
Lynn is deeply committed to the growth of creativity and self-confidence through movement and holds a Master of Arts in Philosophy from Memorial University as well as a Master of Humanities concentrating in performance, dance and the body.
Lynn is the owner and Artistic Director of Lynn Panting Dance, the Artistic Director, Producer of Untellable Movement Theatre, and a founding member of Ladies Who Lunch Productions.
Learn more about Lynn's work and approach at lynnpantingdance.com

[ID: Kyle is a white person in his 40s with short brown hair, brown eyes, and a short beard. He is wearing clear-rimmed glasses, and a purple sportsjacket over a black shirt.]
KYLE MCDAVID
Musical Director/Composer/Piano
Kyle McDavid (he/him) is a producer, director, writer/composer, arts educator, graphic designer, and the founder and co-Artistic Director of Best Kind Productions. He is the riter/composer of the original musical, Impresario, based on the life of St. John's-born Broadway legend, John Murray Anderson, which was produced through the Resource Centre for the Arts in 2017, and children's musicals How Do You Get To Jellybean Row? and Sidewalk Dandelion (commissioned for Shallaway Youth Choir's neurodiverse ensemble, Lauda). Kyle is also the co-writer of musicals Isobel Gunn and Red Rock, composer for Ladies Who Lunch Productions' annual retro radio play series Three Tales of Terror, and has created scripts for the Newfoundland Symphony Orchestra's family pops concerts and 2022 Labrador Tour, as well as The 18: A Come Home Year Concert of Remembrance (The Singing Network). Upcoming projects include a public reading of Sunset Flip – a professional wrestling musical (yes, you read that right), written with Daniel Lasby.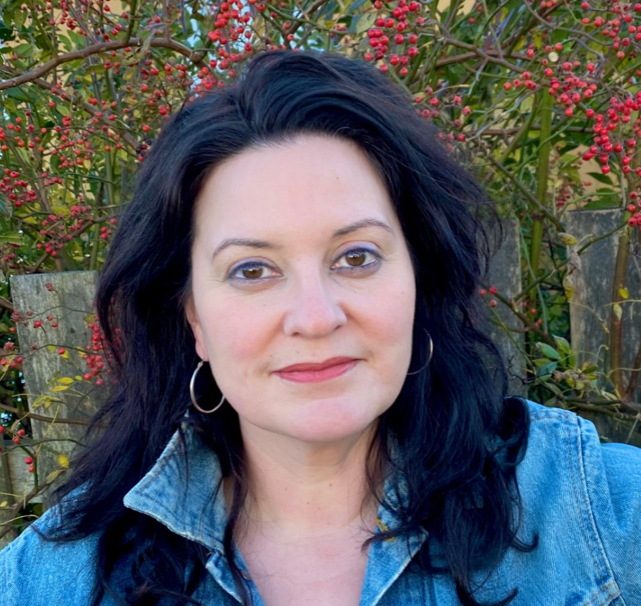 [ID: Nicole is a white woman with dark hair and eyes. She is wearing a jean jacket and standing in front of a fence with some red berries behind it.]
NICOLE ROUSSEAU
Dramaturge

Nicole Rousseau is a Theatre Director and Creator from St. John's NL. She holds a BFA from Memorial University of NL (Grenfell Campus) and has recently completed an MA in Performance and Dramaturgical Theory from the University of Ottawa. Previous directing credits include: Supper Club, Seal Slippers, Men of Misfortune, Tangly, and The Ogre's Purse (RCAT); Krapp's Last Tape (Indie); Centurions (workshop) and Art (c2c); MacBeth, Julius Caesar, A Midsummer Night's Dream and Troilus and Cressida (SBTS); Jewel (GMTF) and artistic collaborations with The Ora Ensemble (m'habiller encore, Rites). Nicole has been a part of the creative ensemble for Eli and The Death Curse for 13 years, and was the director for the 2011 production of the work. She is the current Artistic Animateur for RCA Theatre Company and a past recipient of the Rhonda Payne Award from Arts NL.


[ID: Jordan is photographed from the shoulders up, wearing a black t-shirt and glasses. He has a wide smile and a big beard. He is standing in front of a white wall with a red curtain.]
JORDAN VINCER
Stage Manager
Jordan Vincer is a stage manager from St. John's Newfoundland. Jordan holds a BFA from Ryerson University's School of Performance where he studied Performance Production. Select stage management credits include Second Shot (2022 BKP), Area of Uncertainty, The Tempest (2022 Perchance Theatre), The 25th Annual Putnam County Spelling Bee, Honky Tonk Laundry, To The Girls (2021 Stephenville Theatre Festival), Dido and Belinda (2019 Opera QTO), Once: The Musical (2018 Theatre St. John's). Select Assistant Stage Manager credits include No Change in the Weather (2018 and 2021 Terra Bruce Productions), These Are My Mountains (2021 Terra Bruce Productions), and Tosca (2018 OOTA). Jordan is thrilled to have the opportunity to work with Untellable Movement Theatre and hopes you enjoy the show! You can find Jordan on instagram @jordanvincer.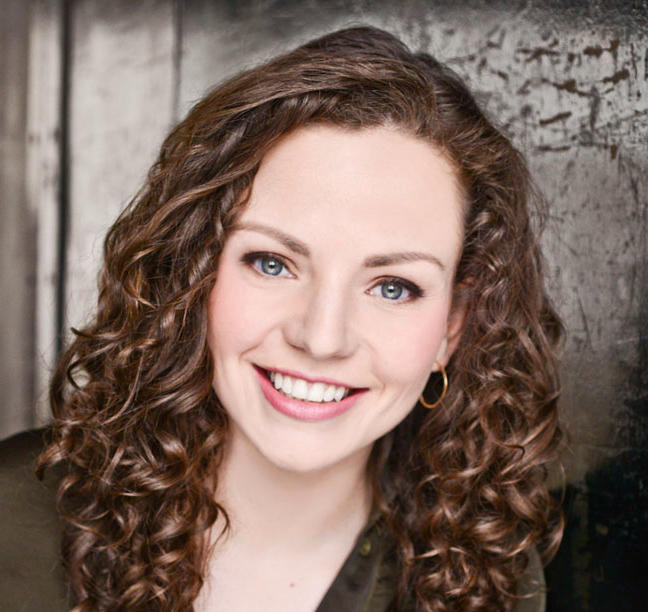 [ID:Bridget is a white person in her 30s with long curly brown hair and blue eyes. She is wearing a green button-up shirt and is leaning against a metal wall.]
BRIDGET WAREHAM
Storyteller
Bridget Wareham (she/her) is an actor from St. John's Newfoundland. A graduate of Memorial University, The National Theatre School and The Toronto Metropolitan University she now lives and works in St. John's. She works in theatre, film, television, voice-over and dance. Some of her favourite credits are voicing the character Ursula in Teletoon's 2015 George Of The Jungle, performing Bernadine Stapleton's Offensive to Some and recently playing Dr. Karma Poole in CityTV's Hudson and Rex.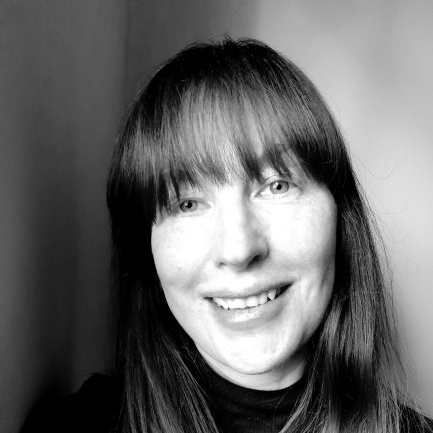 [ID:A black and white photo of Andrya, a white adult with long light brown hair, thick full bangs and light eyes. Andrya is wearing a dark turtle neck and is standing in front of a grey wall.]
ANDRYA DUFF
Shadow Dancer
As a multidisciplinary artist, some of Andrya's performance projects include; Here nor There (St. John's Short Play Festival, Festival of New Dance), The Baroness Von Sketch Show (Choreographer/Dancer), Pleasure Principle (Ryan McNamara – Harbourfront Centre), Blue Mouth Group (Dance Marathon – Harbourfront Centre), Circus Orange (Tricycle – World Pride, Hamilton SuperCrawl, Rochester Fringe), Theater Rusticle (Dinner at 7:30/The Stronger Variations – Buddies in Bad Times), Sore for Punching You (Exhale – Citadel, Dancemakers), The Proust Project (Canstage Festival), Her Closely (Double Sure Theatre Co-op – LSPU Hall), Mayflies Digital/Performance Series (Untellable Movement Theatre). Andrya is one-third of Grand Trine Presents – a multi-discipline/media collaboration that creates through the lens of astrological archetypes (St. John's Short Play Festival, Neighbourhood Dance Works – First Look, CB Nuit, CHMR). To Lynn for the invitation into this world and your brilliance in guiding us through it. To the cast and crew – My, that was lovely. A special thank you to Rose and Owen – this story is all the more protected by your many talents.
[ID: Hilary is a white person in their late 20s with reddish brown hair and hazel eyes. They are wearing a light blue t-shirt and stretching at a ballet barre.]
HILARY WALSH
Shadow Dancer
Hilary Walsh (she/her) is a multidiscipline mover and storyteller. She began her artistic journey through dance and then later fell in love with circus, taking her dancing to the sky. Hilary is curious about how we share our stories through movement and has found the process of Eli and the Death Curse inspiring, as it has been an epic character study of movement and personality. In her everyday life, she is an occupational therapist and is a graduate of the Centre for Dance Therapy, of Les Grands Ballets in Montreal. Her goal is to continue to explore movement as a way to connect and create shared meaning in therapeutic settings, to promote health and well-being.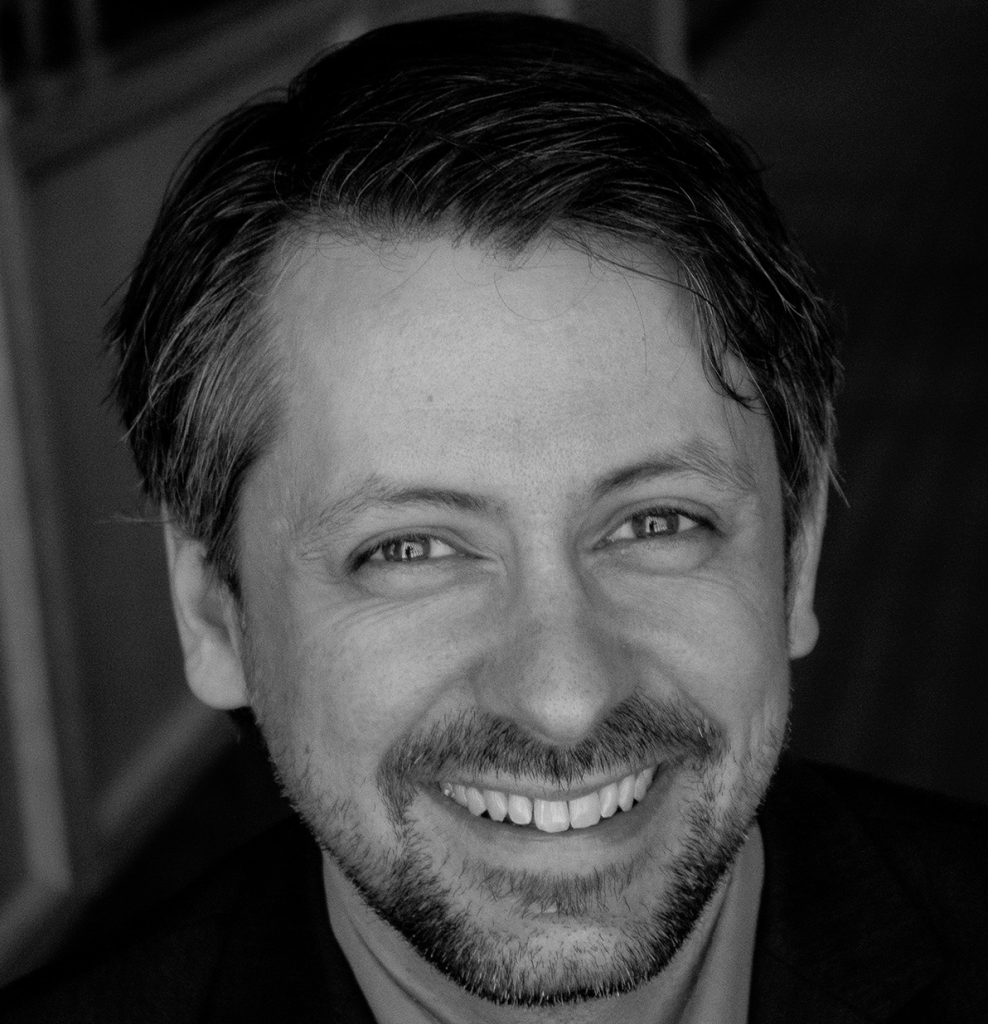 [ID: Kevin is a white man in his 40s, with black hair and a beard. He is wearing a black suit jacket and a collared shirt, and is smiling.]
KEVIN WOOLRIDGE
Shadow Dancer
Kevin Woolridge (he/him) has been a Newfoundland-based theatre artist for over twenty-five years working as an actor, director, writer, musician, and props builder. He holds an MFA (Directing/Creation) from York University and is Artistic Director of Temporary Theatre Company. In his spare time, he likes to draw comics, watch Godzilla movies, and collect vintage toys.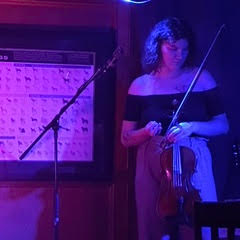 [ID: Mahina is standing on stage with her viola in her hand. She is wearing a black top and beige pants. There is a large framed print behind her and a microphone stand to her left.]
MAHINA GRAHAM-LAIDLAW
Musican (Voila)
Mahina Graham-Laidlaw (She/They) has been a musician all her life. She is predominantly a violist who's also spent many years as a percussionist and has recently taken up the fiddle.
Mahina completed a bachelor of music with a focus in viola from Memorial University in 2021. She is currently completing an MA in ethnomusicology also at MUN. Originally from Calgary, Mahina moved to St. John's in 2016 in search of music and community, both of which she found in performing with the Newfoundland Symphony Orchestra, volunteering for the fantastic local festivals, and her job at the Ship Pub.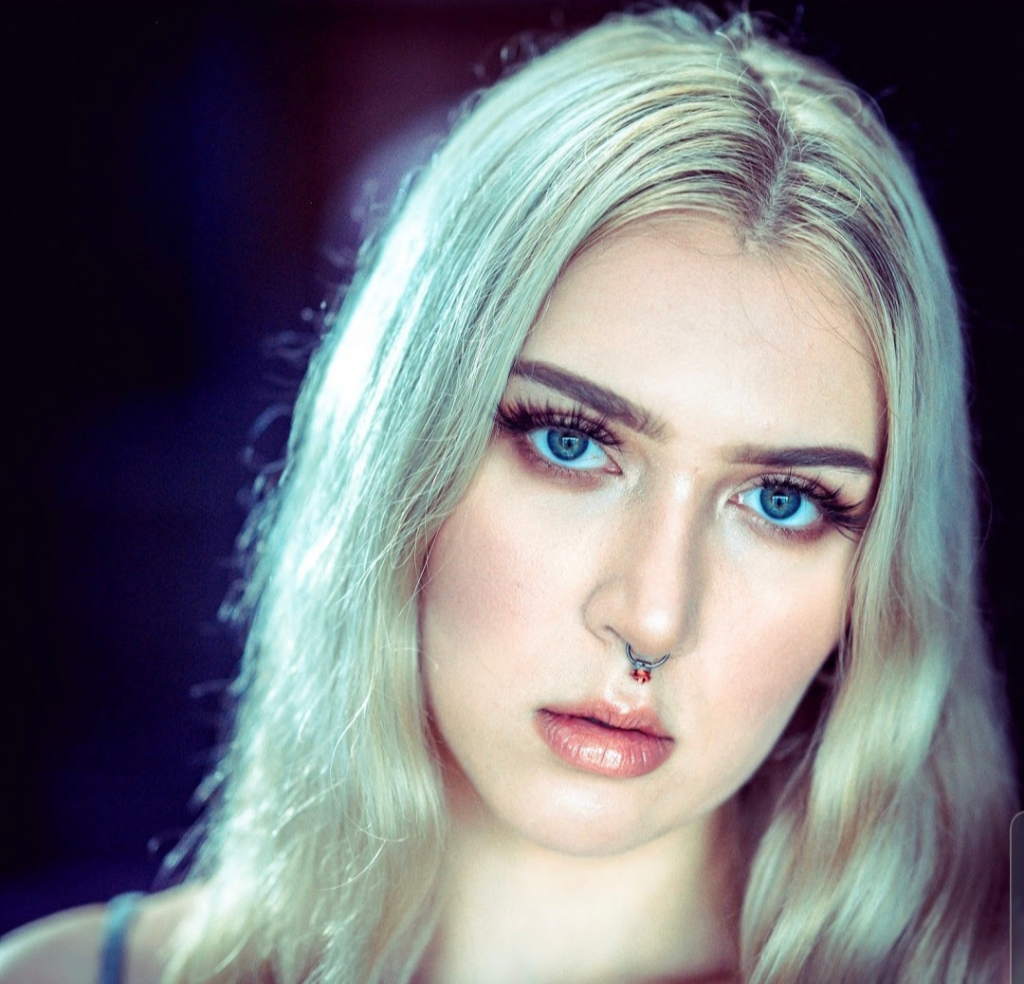 [ID: Tamsyn is a white person in her early 20s. She had blonde hair and blue eyes.]
TAMSYN RUSSELL
Musician (Accordian)
Tamsyn Russell is a musician most proficient In button accordion but also dabbles in guitar, singing and flute. Tamsyn is an artist with Terra Bruce Productions where she has taken part in projects such as the musical No Change in the Weather and the concert series Sounds Like Home, among others. She has been performing all her life, whether it be at the NL Folk Festival, Beaches Accordion Festival, Harborside Park Concert Series, and other performances such as Feast of Cohen and A Time in Pigeon Inlet. In the summer, she performs solo with various local musicians aboard the Iceberg Quest Boat Tours. Outside of the arts, Tamsyn is in the final year of her Political Science degree at Memorial University and runs a small business in her spare time.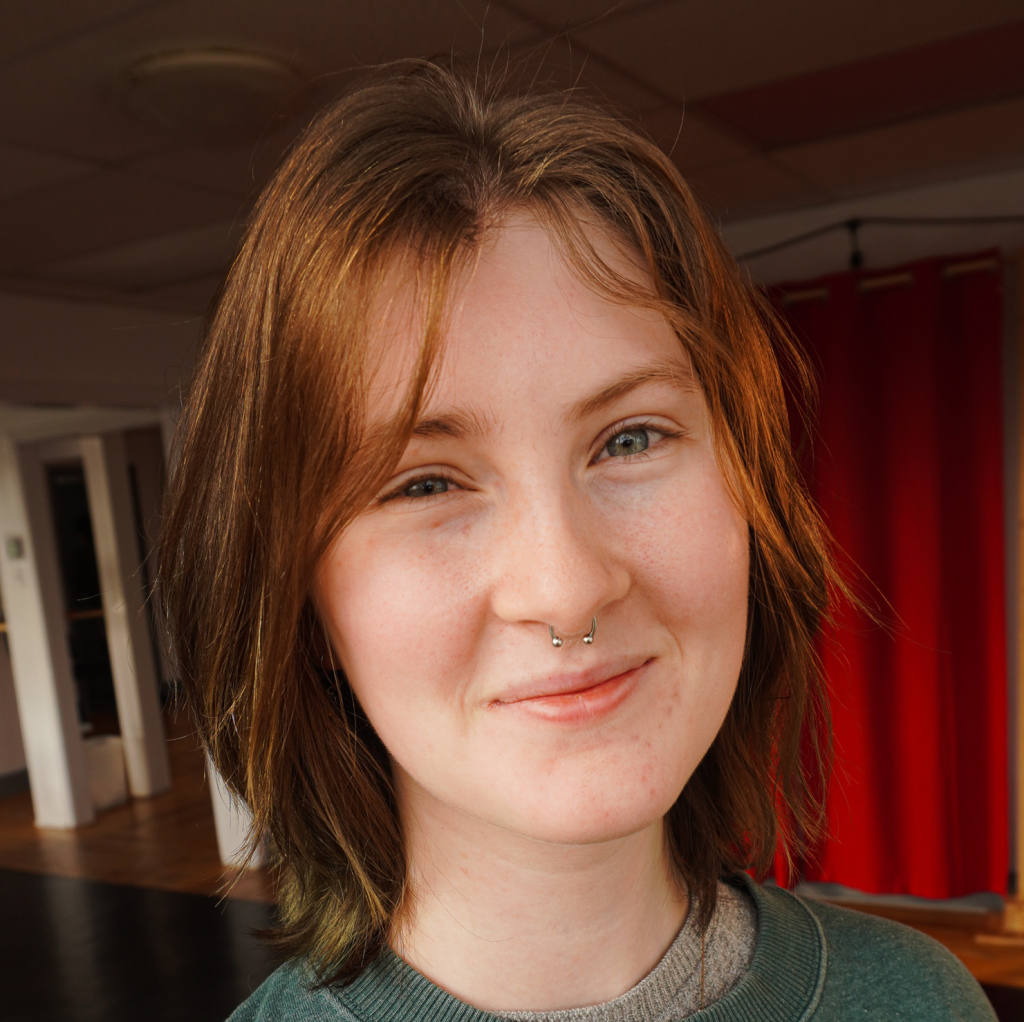 [ID: Rose, a young white person with light brown hair and blue eyes is standing in a dance studio that has black floors and white walls, there is a red curtain to her right. She is wearing a blue crewneck and is smiling at the camera.]
ROSE AVOINE-DALTON
Swing
Having trained as a dancer with Lynn Panting for over ten years, Rose Avoine-Dalton (she/they) couldn't be more excited to be now working with Untellable Movement Theatre. Off-stage she has worked as a technician with multiple local theater groups, most recently having stage managed The Play that Goes Wrong for Mad as Hops Productions. Outside of theater, Rose works as a newspaper administrative assistant, is a sewing enthusiast and an occasional plant store cashier.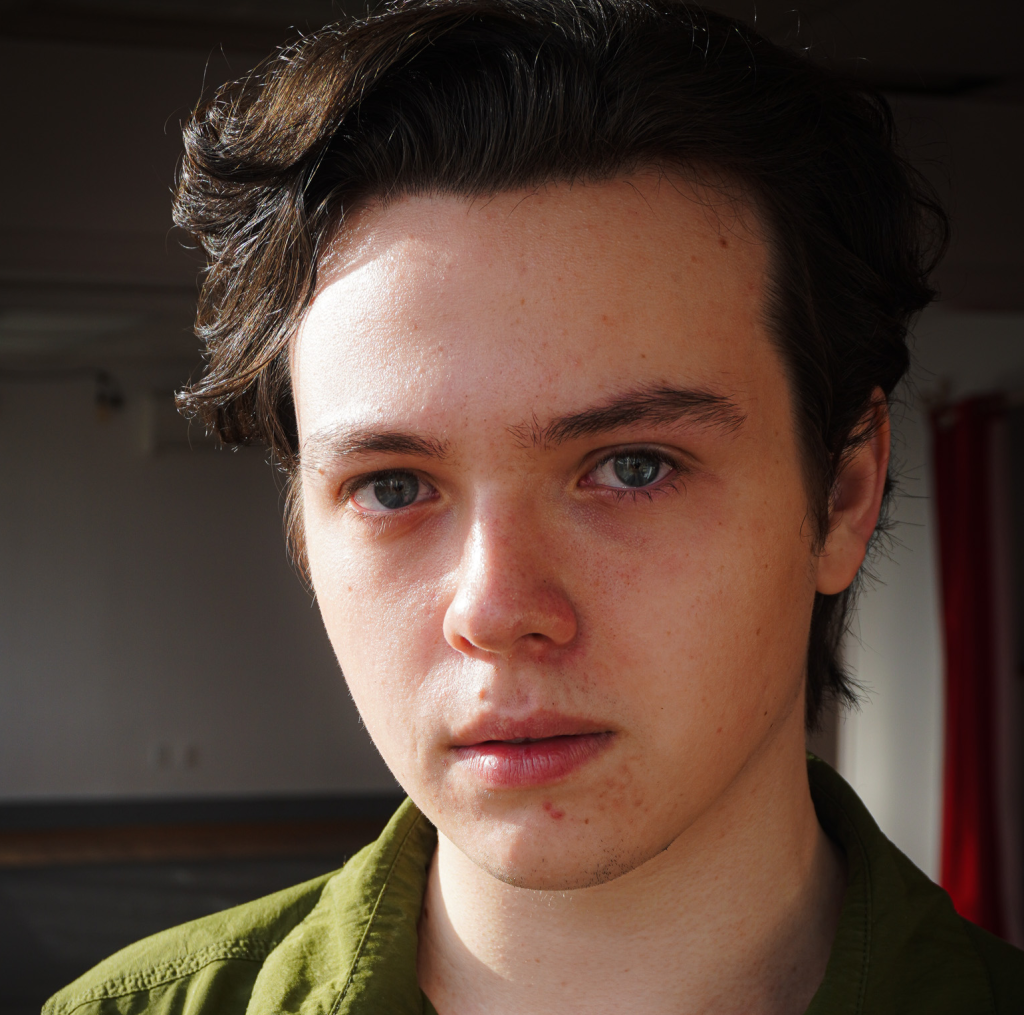 [ID: Owen is a white person with short brown hair, and blue eyes He is wearing a green button-up shirt.]
OWEN CARTER
Swing
Owen Carter (he/they) is a theatre artist, currently residing in St. John's, Newfoundland. As an actor, Owen has worked with theatre companies in and out of the province, most recently finishing his second season at Perchance Theatre. Owen is currently the Vice President of Breathing Cloud Productions and serves on the board for the St. John's Short Play Festival.
---
Thank You's!
Darren Ivany, Vanessa Cardoso Whelan, Claire Garland, Geraldine Hollett, Diedre Gillard Rowlings, Théa Morash, Nicole Rousseau, James Kelly, Regina Edwards, Lynn Panting Dance, Leslie Pierce, Vanessa Matthews, Terry Howlett, Prince of Wales Collegiate, Terra Bruce, Geoff Panting, Mark Coaker, Alan & Eileen Goodridge, Don & Elizabeth Coaker, and Stef Curran.
A special thanks to the team at the Hall for going above and beyond: Suzanne, Kevin, Nicole, August, Kat, Reg, Phil, Brandon, and Heather- you are the collective bomb-dot-com.
---

[ID: Text reads: Seat Campaign Back in the seats again! Ask us how to get your own seat in the historic LSPU Hall's mainstage theatre. The photo shows the red theatre seats of the Hall.]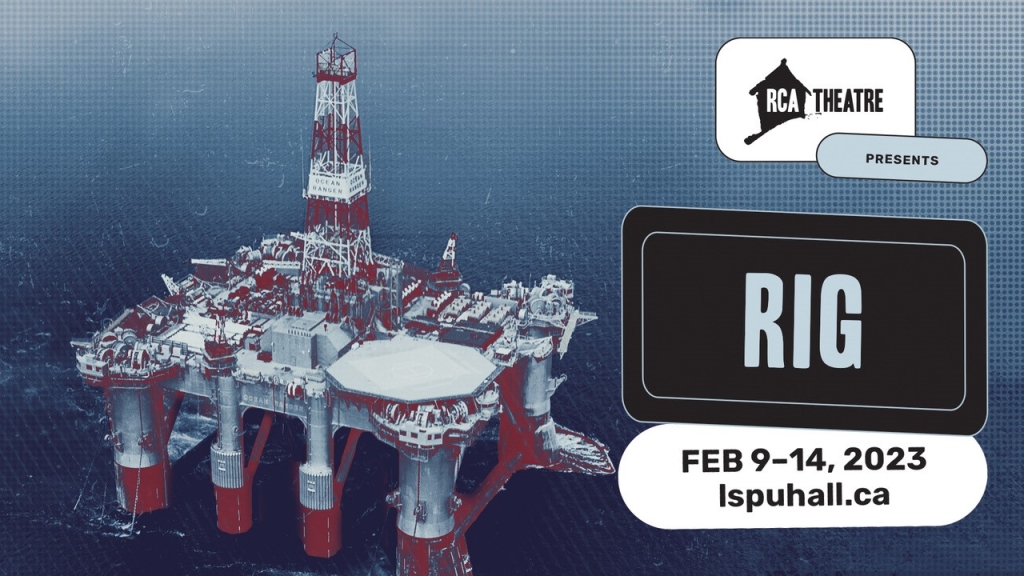 [ID: An image of the Ocean Ranger surrounded by water. The grey image has highlights of red. Text to the right reads: RCA Theatre Presents RIG Feb 9-14, 2023 lspuhall.ca]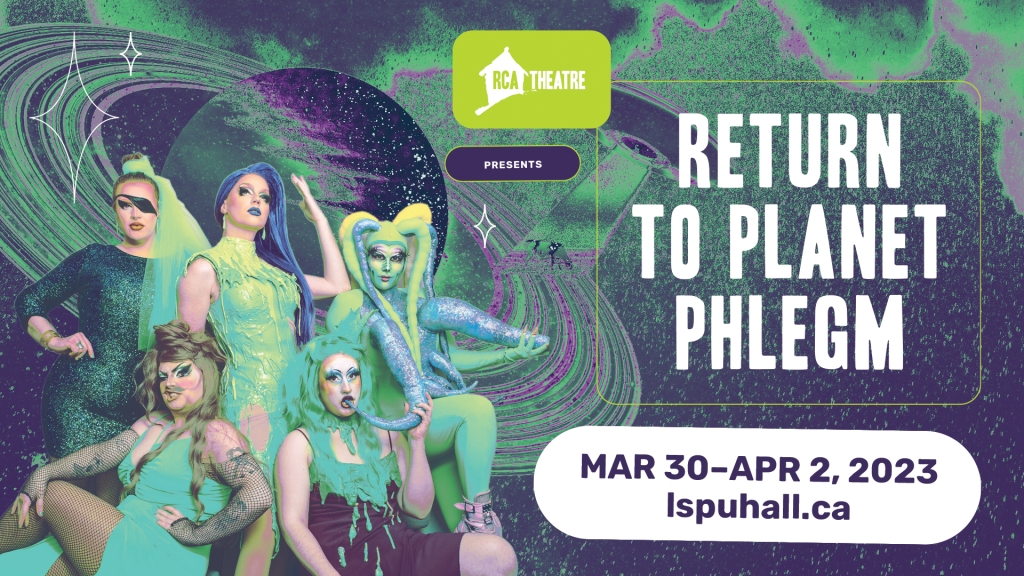 [ID: An image of the Phlegm Fatales – A drag artist group. They are wearing assorted green dresses, make up, wigs, and costumes. Text to the right reads RCA Theatre Presents Return to Planet Phlegm Mar 30-Apr 2, 2023 lspuhall.ca. The background is green and purple and of a large planet with rings around it and a spaceship beaming up a cow.]
Check out what Andy Jones has to say about becoming a monthly donor!
Thank you to the LSPU Hall Volunteers!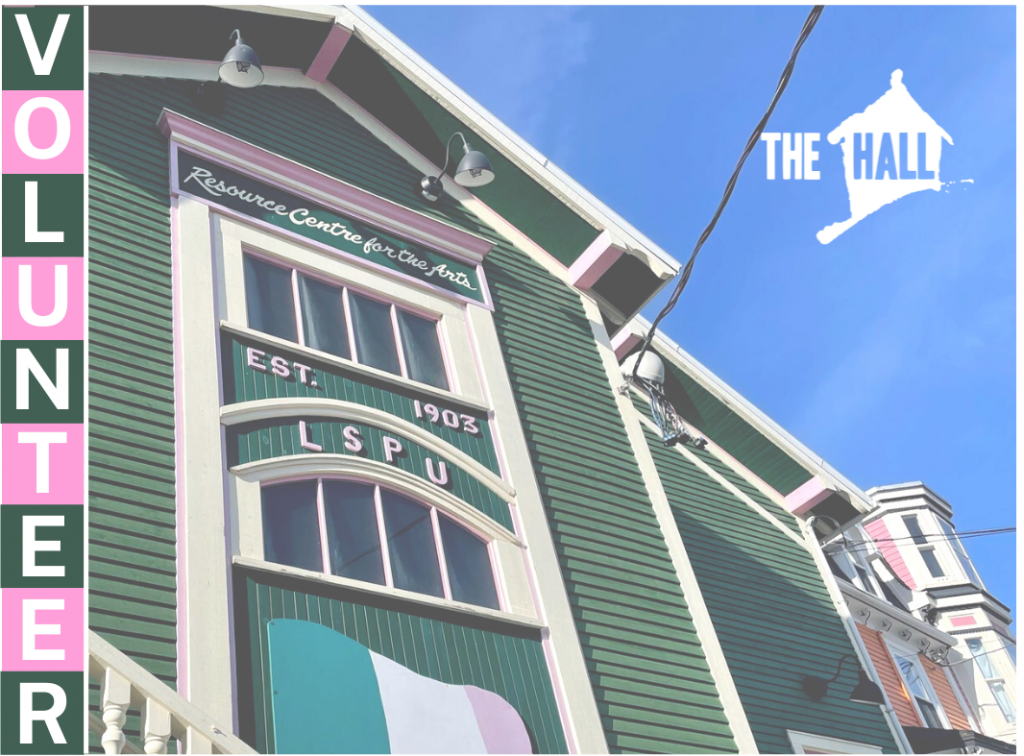 [ID: A faded photo of the Hall with the word Volunteer in pink and green blocks written vertically down the left side. The white Hall logo is in the top right corner.]
Volunteers are the backbone of the theatre community.
We would truly be lost without them and can not thank them enough for their wonderful work.
Why volunteer at the Hall?
Visit lspuhall.ca/volunteer or e-mail our volunteer coordinator Ian at volunteer@lspuhall.ca to find out how!
You get to see live theatre for free!
Looking for a free date night with your partner? Volunteer together!
Volunteer with your friends and have a safe night out together.
Looking to expand your social circle? Join a community of like minded theatre lovers.
In high school and need volunteer hours? We got you.