RCAT Presents: Return to Planet Phlegm!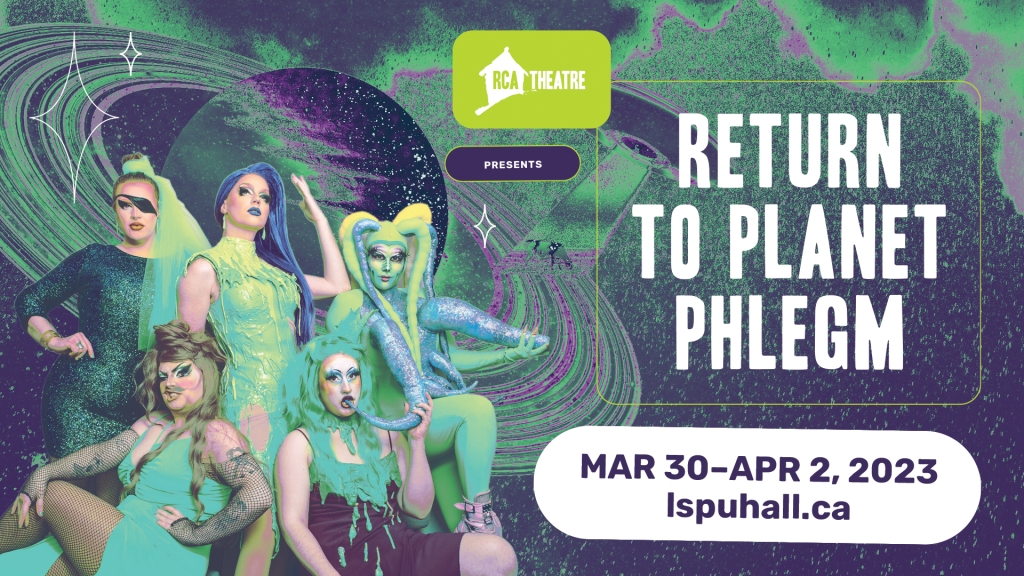 March 30 – 31 at 8pm
April 1 at 8pm – Live Stream & Live Audio Description available
April 2 at 2pm – Relaxed Performance

Since time immemorial, humans have looked to the stars for the answers to life's most troubling perplexities: Are we of any value in a universe so vast? Are we doomed to hurtle through an endless void desperately yearning for meaning that we may never achieve? Is Earth just a blue basketball spinning atop the fingers of a celestial overlord, waiting for the perfect moment to launch us into a black hole? (Are they trying for two points or three?) Is there really a Planet Phlegm or were we bamboozled once before? More importantly, is that where the boogers keep coming from?!
These queries seem large, but you need not fear – the Phlegm Fatales have packed their pockets and readied their rockets to embark on a timeless journey through space and slime. Will you be one of the fortunate few to earn a spot on our cacophonous crew?
If you've not yet been convinced, consider these cautionary words from a great prophet:
Up, up, up
Can only go up from here
Up, up
Up where the clouds gonna clear
Up, up
There's no way but up from here
Are you in?
Don't forget CAA (Canadian Automobile Association) members get a 10% discount to all RCA Productions and Presentation in our 2022-23 Season.
Plus check out our Perks page for deals we have with local businesses around town.