Festival of New Dance – Opera With Staircase, #heybabylove, CORNERED/BREATHING, YES
Wednesday, October 9th
8pm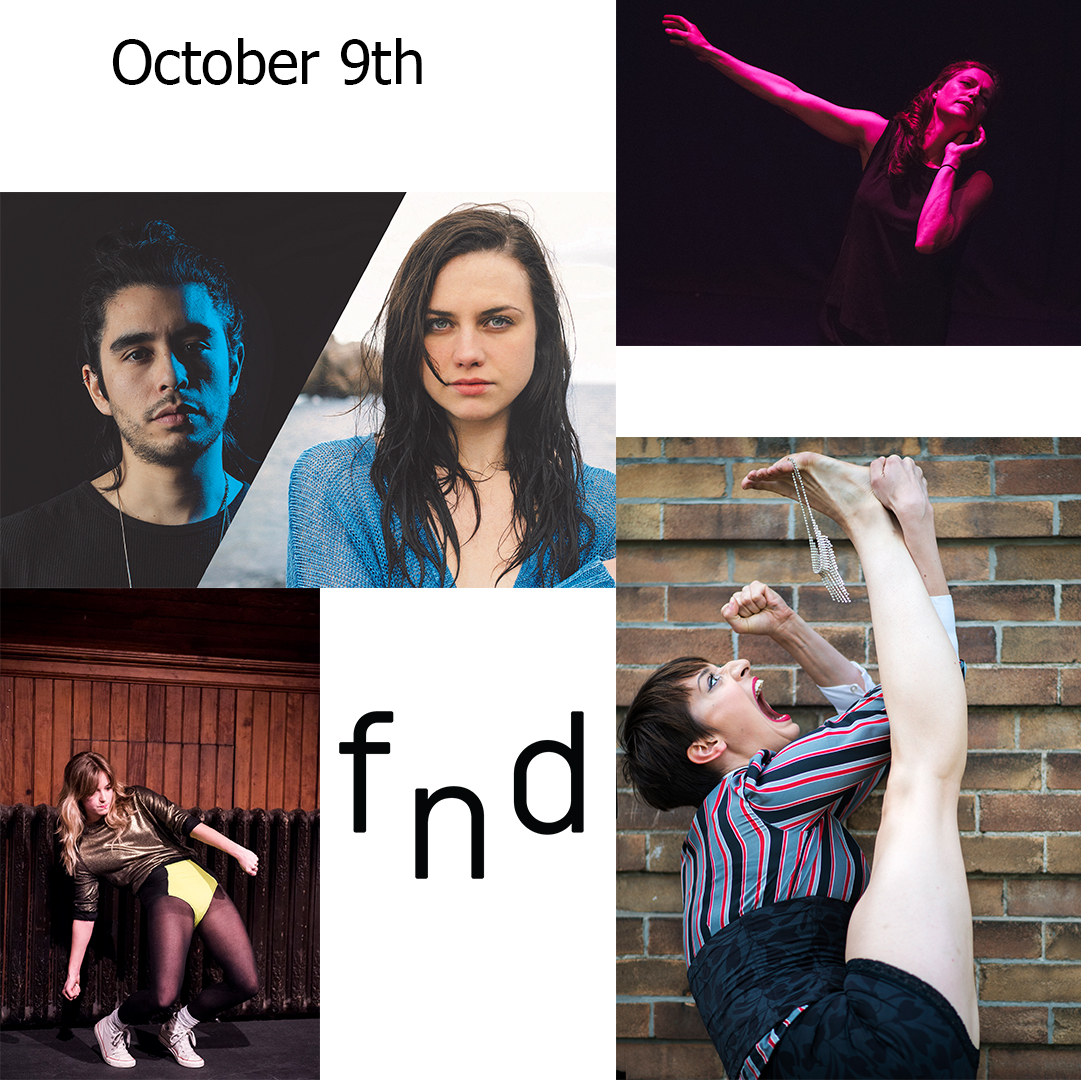 Opera With Staircase
Sharon B. Moore
In this solo created for dancer Hilary Knee, a muse recounts her tumultuous journey with life on the stage; fantasy, beauty, hope, wealth and poverty. It is a survival story of epic proportions. Grand and miniature, strange and heartbreaking, it explores a world of the dramatic heart.
#heybabylove
Robyn Breen
#heybabylove is a constant work in progress with a nostalgic yet unimportant connection to music from 1997. This work seriously doesn't take itself too seriously.
It is an exploration of physical strength and auditory recognition. It is a slow burn. It tests my limits, and maybe yours.
I'm working on making possible the impossible. And the impossible is only impossible in my world, maybe you have magic powers or superhuman strengths that I don't know about (but it would be cool if you told me).
CORNERED/BREATHING
Mateo Galindo Torres
This work is inspired by the emotional walls we create to deal with difficult events. It is an abstract and instinctual response to the act of building and tearing those walls apart, and what it takes to do so. It wasn't a dream/breathing reflects on the way we morph our perception of reality in order to avoid dealing with our emotions, and what happens when we eventually face their existence.
In the creation process, Robyn and I touched on her personal experiences as a woman, which we used as inspiration for the work. Ideas of entrapment, honesty, courage and safety came up during this process. CORNERED/BREATHING is an invitation to reconsider our lives and to see our past through a different light.
YES
Linnea Swan
A Manifesto for the post-cynical, YES is an irreverent romp through the turbulent history of modern dance. Known for her fearless approach to controversial issues, Performer/Creator Linnea Swan rigorously integrates dance, theatre and bouffon to address Yvonne Rainer's 1965 No Manifesto and it's legacy on the current state of contemporary performance.
Say yes to YES!