From Stage to Stage 7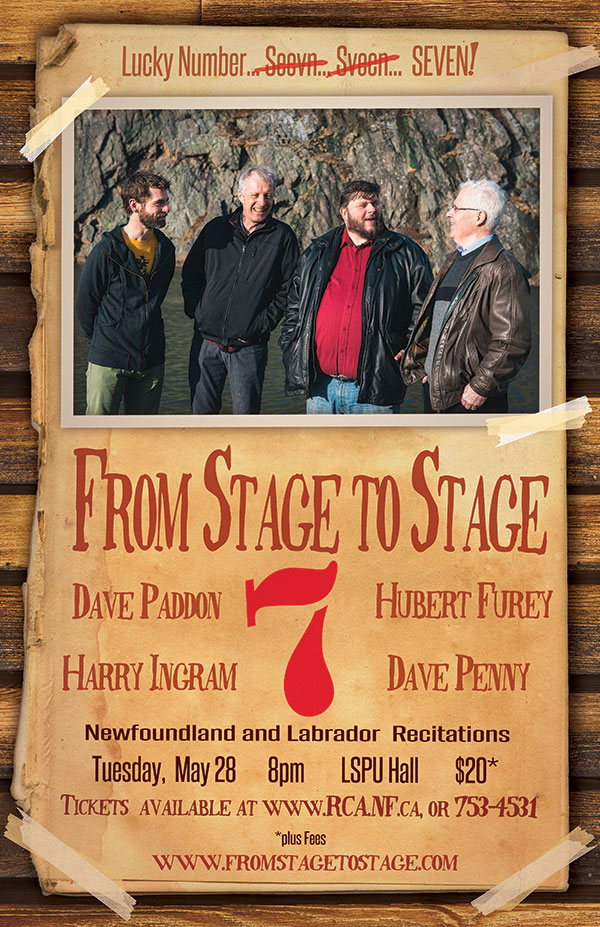 Tuesday, May 28th. 8pm
$24.50
The recitation has long been a staple form of amusement in Newfoundland and Labrador culture. Whether to deliver a story in a memorable fashion, delight listeners at a kitchen party, pass the time in a fishing stage, or to "say your piece" at a community concert, we have always been very adept at using the spoken word as entertainment.
Back in 2013, four saucy reciters came together with a common dream – to take over the world. They're not there yet – but for the last 6 years they've put together an annual show that has not only been a sold-out success, but has spawned 2 successful albums, given them several radio hits (relatively speaking) and turned two of them into published authors. They've even paired up with the likes of Matthew Byrne and Sherman Downey for a string of successful Christmas shows and have toured the province.
And now, Dave Paddon, Dave Penny, Harry Ingram, and Hubert Furey are back for another kick at the (proverbial) cat.