Live Magazine Volume 11, Issue 25: Above All the Bustle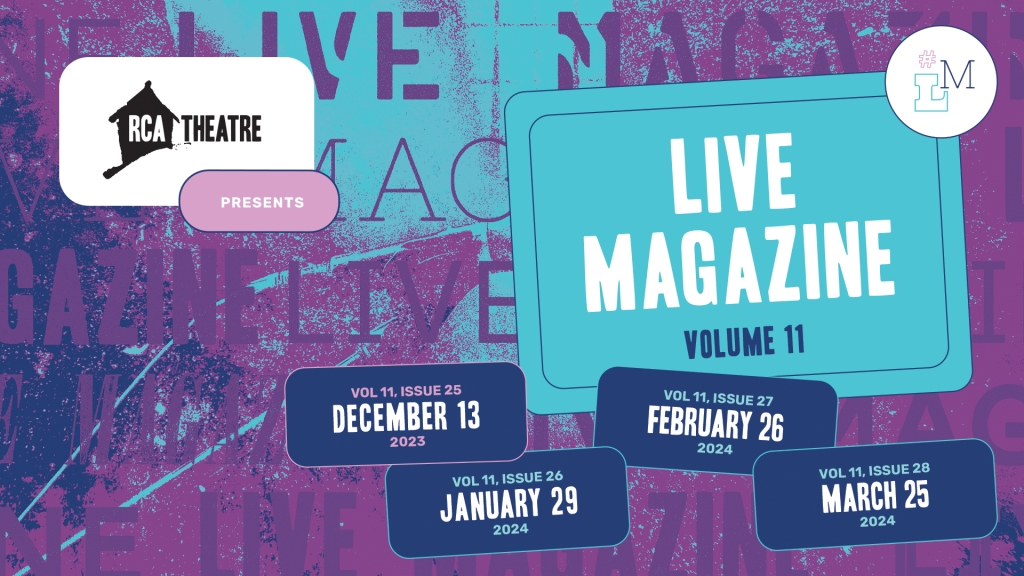 December 13
5:30 pm
This is a free event.
RCA Theatre Company is pleased to announce that, after an 8-year hiatus, our popular Holiday monologue-writing contest is back! Give us your favorite Holiday story, fact or fiction! Or maybe introduce us to a new character you've been working on, and their thoughts about the Holiday Season? The monologue should be no more than five minutes long (shorter is ok too), and it must be about the Holiday Season, past, present or future; family, friends or foe.
We are offering cash prizes for the winning monologues: 1st prize is $250, 2nd prize is $150, with two runner-up prizes of $100. Previous winners include Steve Cochrane, Eva Crocker, Rory Lambert, Ruth Lawrence and Berni Stapleton. Who will it be this year? Join us for a holiday celebration and find out! This year's winners will read their monologues at the RCA Holiday Social on December 13th in the Cox & Palmer Second Space at The LSPU Hall, 3 Victoria Street. Drop in and join us for a glass of cheer on your way home from work and take a break from the bustle of the busy Holiday Season. Our social begins at 5:30, with readings from the winning submissions as well as a couple of classics at 6:30pm.
The contest closes December 4, 2023, at 5pm. Submissions will be accepted by email at associate@rcatheatre.ca, or in person at 3 Victoria Street. Office hours are Monday-Friday 9-5pm. Submissions should not have been previously published or performed.