PARC NL Playwrights Cabaret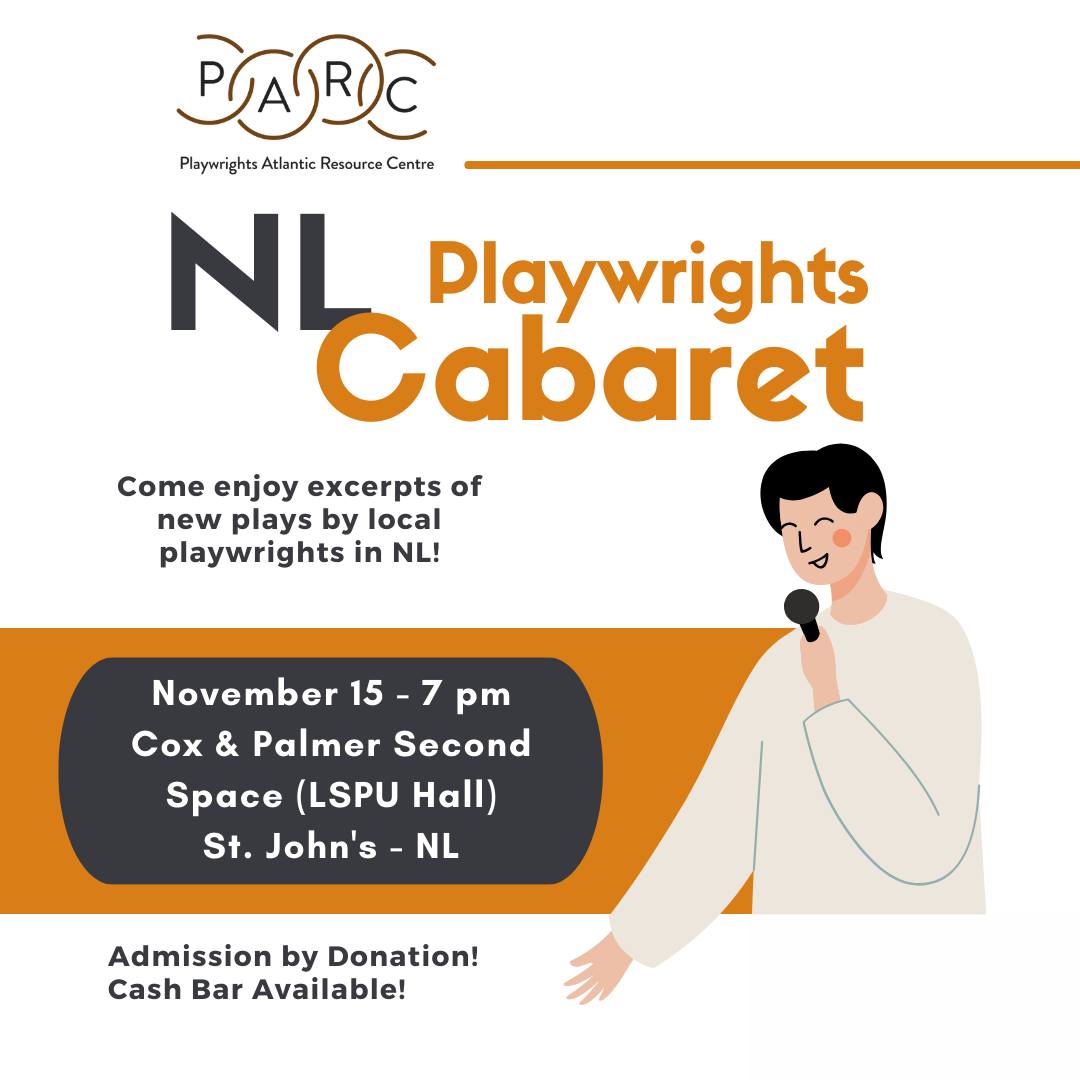 Wednesday, November 15th
7pm
Cox & Palmer Second Space
Admission by Donation
Join us for an evening of creativity and connection next week, where local playwrights in both provinces will take the stage to share 5-7 minutes of their works in progress.
It's a unique opportunity for playwrights and the wider community to engage in the world of storytelling, showcase their latest projects, and for creative minds to network.
Hosted and curated by PARC board members and province reps Azal Dosanjh, Bernardine Stapleton, and Leahdwan Helena.
Come and celebrate the diverse talents within your community!
*Cash bar available*
If you have any questions, don't hesitate to reach out to PARC's Interim Artistic Director Santiago Guzmán at ad@playwrightsatlantic.ca