The 2023 Pratt Lecture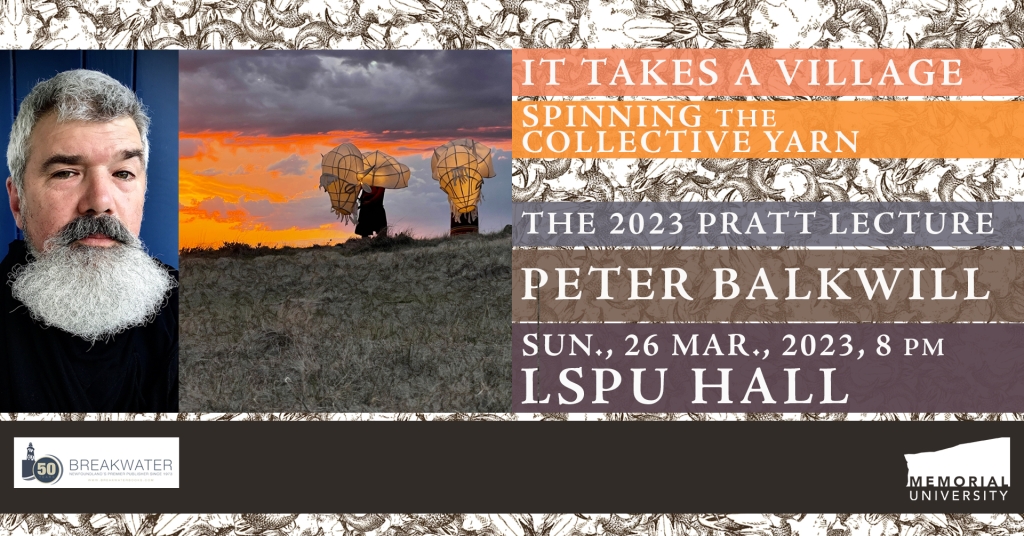 March 26 at 8 pm
The Faculty of Humanities and Social Sciences and the Department of English at Memorial University are thrilled to announce that Peter Balkwill, co-founder of the Old Trout Puppet Workshop in Calgary, will be giving the 2023 Pratt Lecture.
Balkwill's lecture will focus on the collaborative process through which we discover our singular stories. He will argue that sharing oral traditions is the best means to blaze pathways to performance.
Every day we tell stories, and listen to them, in countless exchanges with people in all walks of life. Not all of the stories we tell are ours. Our stories are raised up from the communities that are our people, and they are added to the words that end up making us who we are.
How do we find the ones that let us land here and now?
Breakwater Books recently began publishing our EJ Pratt Lectures in book form. Copies of It Takes a Village: Spinning the Collective Yarn will be available for purchase at the event.
This is a free event.