RCAT Presents: Rig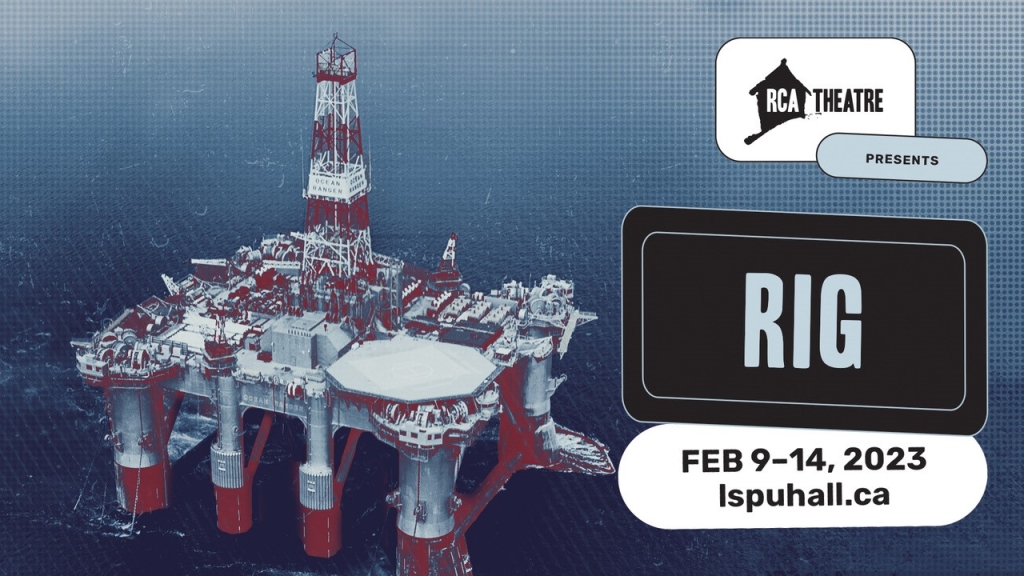 February 9 – 10 at 8pm
February 11 at 8pm (Live Streamed + Live Audio Description Available)
February 12 at 2pm (Relaxed Performance)
February 13 – 14 at 8pm
$37.50 general
$32.75 senior, student, artist
$22.75 live stream
Adapted by Joan Sullivan and based on RIG: An Oral History of the Ocean Ranger Disaster by Mike Heffernan.
Focused on one of the most senseless resource-based disasters in our province's history, RIG is the story of the Ocean Ranger, an oil rig that capsized and sank during a fearsome storm on the North Atlantic on Valentine's Day 1982. This tragedy still has a profound resonance fifty years later, with commemorations taking place annually to honour the 84 men who were lost.
RIG powerfully embraces the verbatim style to distill a retelling of events around that fateful night, with voices of their families, friends and colleagues as contributing authors of this piece. Many Newfoundlanders and Labradorians remember that dreadful storm, but weather was not the only thing that sank the Ranger. In an intimate journey through grief and sadness, RIG searches for reconciliation among the victims' families and those who risked their own lives to help those on the Ocean Ranger.
Click here for a content advisory.
Don't forget CAA (Canadian Automobile Association) members get a 10% discount to all RCA Productions and Presentation in our 2022-23 Season.
Plus check out our Perks page for deals we have with local businesses around town.