St. John's Shorts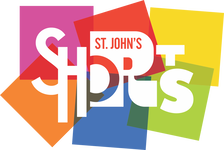 Friday, September 15th
8pm
General $20
Senior/Student/Artist $15
8pm
Bridey's Birth Control
Bridey's Birth Control is an excerpt from the bestselling novel, The Badger Riot (2008) and is set in the logging community of Badger, Newfoundland in the 1930's. Bridey Sullivan is attended by a loving and expert Mi'kmaq midwife, Mrs. Annie as she delivers her first child. As the babies keep coming, Bridey's health becomes compromised. At a loss of what to do to keep her health and to quietly prevent a dangerous pregnancy, Bridey seeks advice from her neighbor, Mrs. Crawford, who has some words of advice for the young mother.
By PrinciPALS Productions
Cast:
Luna Foote: Bridey; Hannah Gaultois: Annie; Marie Jones: Mrs. Crawford
Written & Produced By: Bridget Ricketts; Director: Michelle Clemens; Assistant Director: Chelsea Winsor; Stage Manager: Jim Healey; Technical Manager: Melissa Barnes; Costume Consulting: Deborah Clarke; Stage Crew: Kate Piercey; Poster & publicity: Bridget Ricketts; Company Photographer: Tony Clemens. Thanks: Arts and Culture Center staff for their support on costumes and booking. Ralph Clemens on set and transportation and Kathyrn Henderson on all things decoration.
Content: Content advisory: This play deals with fertility, childbirth, breastfeeding and 1930s family planning.
A Night Out
In 'A Night Out,' join Josh Menchions on a chaotic journey as he sets out for a night of fun, only to confront the harsh realities of limited accessibility in the city This thought-provoking play explores the challenges he faces and the profound impact it has on his evening, offering a poignant commentary on inclusivity and the importance of accessible spaces.
By Josh Menchions and Power Productions
Written & Performed By Josh Menchions
Directed By Paul Power
Stage Manager: Azal Dosanjh
A Talk in the Terrace
Breakfast at a café unites old friends AJ and JM, turning their morning into a soul-stirring exploration of love, hunger, and the search for meaning.
By Sycamore Productions
Written & Directed by Liam Palavicini
Alexander Wilson: JM
Allison Clarke: AJ
Josie L. Rosemary: Waitress
Stage Manager: Lina Makaga
Content: Explicit language, use of tobacco and cigars.
NO LATECOMERS