St. John's Shorts September 22nd
St. John's Shorts September 22nd
12pm, 3pm, 7pm & 9pm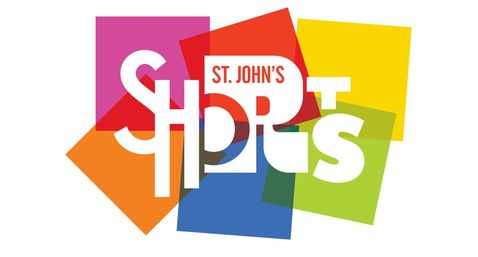 12pm & 3pm – TICKETS AVAILABLE ONLY AT THE DOOR
Quills on the Edge presents Tell
Under the Bridge Productions presents The Brass Button Man – by Dylan Farrell, Louise Gauthier, David Lane, Baptiste Neis, and Jamie Skidmore
7pm
MUN Drama presents Voices – by Kyle Saunders
Power Productions presents In Your Eyes – by Paul Power
Kanutu Theatre presents Me and Spock: A Short Play – by Monica Walsh
9pm
Artsirk Productions presents My Three Husbands and Other Dating Stories – by Krista Legge
Aariz Theatre presents The Boor – by Anton Chekhov, adapted by Azal Dosanjh
Mom's Girls present I'm Just a Girl

*EARLY BIRD FESTIVAL PASS ON SALE UNTIL SEPTEMBER 1ST*
Tell: Young people innately know the basics of a good story. In a same-day exploratory workshop pre-production, youth participants will discover how storytelling can empower self-understanding and positive social change. Participants will tell personal, community or cultural stories through short improv-based theatre using spoken word and shadow puppetry. This is a unique and theatrical invitation for a diverse range of young voices and perspectives to be experienced by All. Produced by Quills on the Edge, Facilitated & Directed by Stacy Gardner and Monique Tobin.
The Brass Button Man is an original shadow puppet play, reflective of the storytelling traditions of Newfoundland and Labrador. It's a folktale from Burnt Islands, which tells the story of the Brass Button Man, a local legend, who haunts the local strait on foggy nights. If you're on the strait in the fog he will sneak up on you, tap you on the shoulder, and ask for brass buttons. If you have one – you're safe, but if you don't he will take you away in his dory, never to be seen again.
Voices explores the difficult tasks of recognition of mental health problem. Following a main character struggling with auditory hallucinations. The psychological experience allows the audience a window into the thoughts and struggles of someone afflicted as well as the fight to understand of those trying to help. A L
In Your Eyes: A father and son's relationship changes in the face of dementia causing both men to learn and accept different ways to appreciate life and each other. A work in development from playwright Paul David Power.
Me and Spock: A Short Play tells the story of two roommates: Spock, a well known Vulcan, and Monica, his roommate in St. John's. What would it be like to go bowling with Spock? What if Spock listened to you complain about your life? What advice would he give, and would you follow it? A
My Three Husbands and Other Dating Stories: Autobiographical tales of the ups, downs – and embarrassing tumbles – of modern relationships and online dating. A
The Boor is a one-act farce written by Anton Chekhov that explores the exaggerated ideals of men and women in the early 20th century. Mrs. Popov, a widow grieving her husband's death, has locked herself in her home for seven months. No matter how diligently her footman begs her to come out, she remains consumed by her bereavement. To her dismay, a Mr. Smirnov barges into her home and demands she pay him the debts her deceased husband owed him. The play goes through several stages of grief; beginning with denial, leading into rage, bargaining, frustration, and ending with some heart. By broadening the irrationality and complexity of characters, this play illustrates the amazingly diverse and chaotic reality of human relationships.
I'm Just a Girl: Stephanie and Elizabeth are gonna do some sketch comedy about being pals and being gals. I'm Just a Girl (and Life is a Nightmare) is series of satirical skits and general hilarity from your favourite foolish feminists. A
A: Contains adult content or language
L: Contains loud or abrupt noises