The Nickel Independent Film Festival – Wednesday, June 14th. 8pm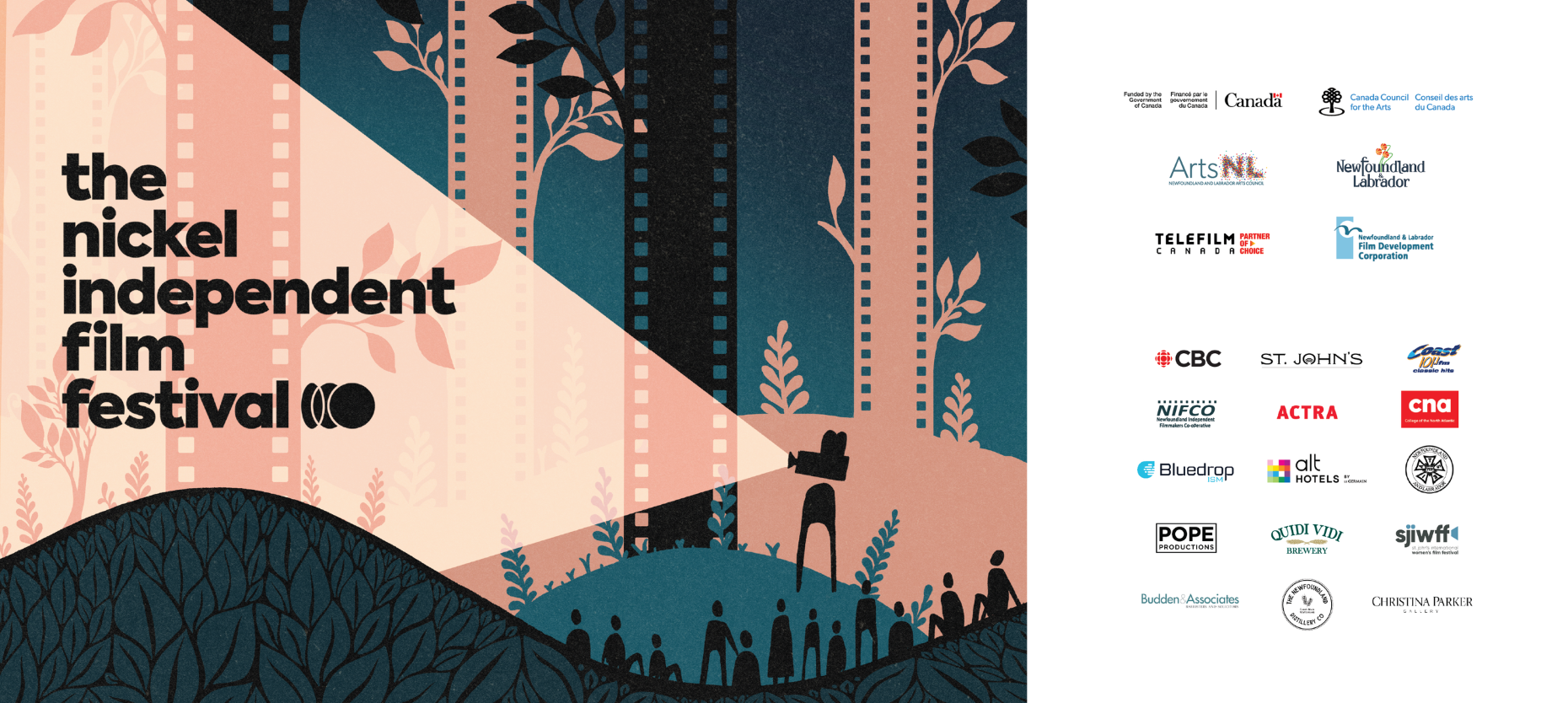 Wednesday June 14th. 8pm
Pay What You Can
Echoes in Time: Films on memory and history
Presented by Alt Hotel.
Circle of Truth
Director / Writer / Producer: Nicola Hawkins . Newfoundland & Labrador . 13 mins
Snapshots in time show a lone man — Hawkins' husband — as he builds, tends and harvests a circular garden enriched by the bounty of seaweed and fish that he gathers from the shore. "The interplay of one man and the plants and animals around him is my story and my metaphor for the inescapable circles that direct our lives," says Hawkins.
Night
Director / Writer: Ahmad Saleh . Palestine/Germany . 16 mins
A hooded figure looks down on a city ravaged by war, granting peace and sleep to frightened people living in hiding. But a mother searching for her daughter refuses to rest until her child is found. Gorgeous animation and story that, while heartbreaking, fills you with a unique stillness. Content Warning: child death
Attar of Roses
Director / Writer: Bridget A. Ricketts . Newfoundland & Labrador . 8 mins
A man returns home to attend the funeral of a past love. When he receives a package she left for him, it takes him down a road of long-forgotten memories and a classic haunting romance. Made through the First Time Filmmaker Program from NIFCO.
Elfreda
Director / Writer / Producer: Rhonda Buckley . Newfoundland & Labrador . 17 mins
Nora, originally from of Harbour Grace, is consumed with solving the murder of Elfreda Pike, a young woman brutally killed in 1870 in her hometown. She returns to Newfoundland on the hunt for clues that will solve Elfreda's murder — and finally give her a voice 150 years later.
Closed to the Light
Director / Writer / Producer: Nicola Piovesan . Italy . 10 mins
This powerful short freezes time just before an firing squad execution in Italy in the summer of 1944. An impressively-choreographed long-shot takes us through the story of the day, revealing moments of violence, fear, and regret.
The Little Church That Could
Director: James Newhook . Producers: Peter Buckle & Keith Bonnell . Newfoundland & Labrador . 13 mins
In the largely Catholic town of Placentia, St. Luke's Anglican Church is a survivor. A look at how the church and town has changed over the years, and the timeless importance of community spaces in Newfoundland.
Post-Screening Q&A in the Second Space
Featuring Rhonda Buckley (NL), Nicola Hawkins (NL), James Newhook (NL), and Bridget A. Ricketts (NL)~30min