Our 2016-17 Season
An RCA Theatre Company Main Stage Co-Production with The Daly Family Collective: If A Place Could Be Made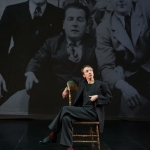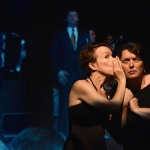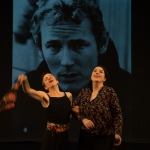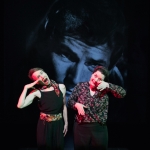 Audience Feedback:
"Congratulations Louise Moyes and all the gang! If a Place Could be Made is a fascinating story of an extraordinary family from St. Mary's. Beautifully executed by Louise Moyes Diana Daly and Anne Troake. It's funny and moving, and if you see it it might change your life. You should see it. Bring friends you love. There is so much love. We all need love. This show helps. Go! I'm going and I've already seen it twice."
"Great show tonight. Beautifully told with compelling performances, top notch direction and amazing production approaches – loved it! This is a show for ANYONE who loves great storytelling, music and dance. Check it out! Congratulations RCAT, Diana Daly, Louise Moyes, Anne Troake, Phil Winters, Pat Dempsey."
"It is wonderful to see different groups experimenting at the boundaries of possiblity! Of course it is artists doing it! Congratulations Resource Centre For The Arts, Louise Moyes, Diana Daly, Anne Troake, and all involved! Can't wait to see the show tonight! #ArtsLeads" – Audience Feedback on the Relaxed Performance
"I believe that this piece of theatre brings together the best type of oral history research (local content) and the humour and music that defines our island. More broadly, the themes of love and inclusion are explored with such gentleness and such tenderness…."
"Great presentation of the life the Daly family. Inspiring people who lived and loved through their adversity."
"Friends, go see this lovely work. It's bursting with beauty. It will do your heart good."
"Well gang, this show was so touching and fascinating. My eyes were wet the whole time. ❤ Congratulations to Diana, Louise, Lori, Anne, and everyone involved. Get your tickets, friends!"
In the Media:
NTV News: Backstage Pass with Amanda Mews
---
RCA Theatre Company presents a Significant Other Series (SOS) Production in association with NAX: Drinking again by Lois Brown.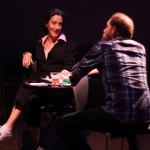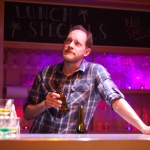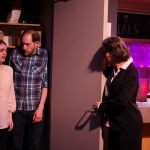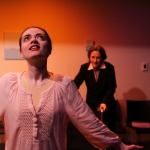 In the Media:
The Telegram: Lois Brown Pours Another Winner at the LSPU Hall
---
Live Magazine! Volume 2 Issue #6 Curated by Jenn Brown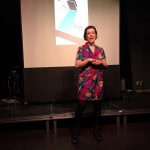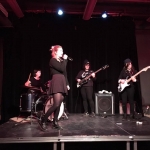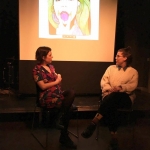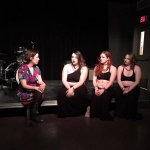 Audience Feedback:
Jenn Brown, curator of the evening – Last night was the best! Thank you Resource Centre For The Arts for inviting me to curate a night of amazing women who are inspiring, supportive, badass and creating/sharing really wonderful art. Throat singing, belly dancers, visual artist and a punk show. My heart!
❤️ thank you all!
---
RCA Presents White Rooster's Kate Crackerberry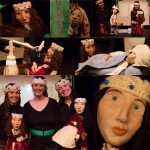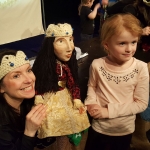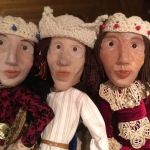 Audience Feedback:
"It was such a fantastic show! The Bishop Field kids were so enthralled watching it on Wednesday. And Melanie Ozon: Such beautiful work on the puppet's outfits!"
"An earnest and authentic performance of a fairy story. Told with a distinctive Newfoundland voice, it is particularly appealing to young girls."
"Thank you for making a wonderful play that could be enjoyed by both children and adults."
The Telegram: Kate Crackerberry: A Hit at St. John's LSPU Hall
Gloria Hickey (blogger): Kate Crackerberry Works Magic
---
Live Magazine! For Youngsters! Volume 2, Issue 5. Curated by Sarah Smellie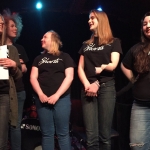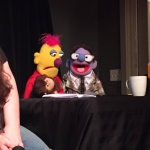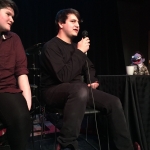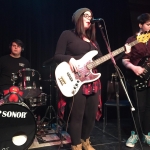 Audience Feedback:
"Live Magazine for Youngsters, a great little event that I took my kids last night at the LSPU Hall. The talents made my kids smile all night and empowered them. It was nice to see an alternative band, a puppet show, and improv all in one night. I was interested, and not once they asked to go home early. Let's see more of this! loved every minute of it! i think it was the combination, and it was almost an alternative to what is normally seen around here for kids. it was like we didn't just come for one themed performance. it was diverse. hooray!!!! i want more!"
"Wow! what a great time we had @Live Magazine! For Youngsters! Volume 2 Issue 5. It was wonderful to see some campers from last year! Haley and Darcy's new band 'Nerve Damage' were awesome! We also caught up with some members from Swagway – happy to hear Elizabeth is still playing bass and Kaleigh got up on stage to participate with 'Shorts' for some improv. Rock on!"
---
RCA Presents Hard Ticket Theatre's Constellations by Nick Payne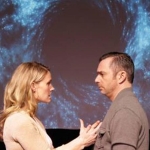 In the Media:
VOCM: Constellations Interview with Mark Bradbury
The Telegram: Lovers in an Alternate Time
---
Live Magazine! Multi-Curated, Multi-Disciplinary, tons of fun!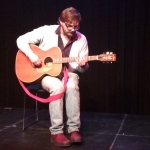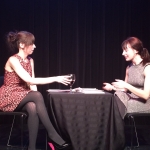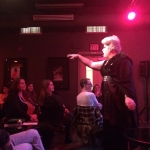 "The RCA has done such a great job with these events. They listened to my ideas, let me curate the show, and just gave the artists so much support. It's hard to find paying gigs in this city (let alone in this economy) and to be able to tell a group of artists that they are all being paid fairly was such a great feeling. Hosting this show was honestly one of my favourite things I've ever done. I laughed and smiled more on that Monday than on any other Monday. I know that this month's curator is going to knock it out of the park. Jason Wells is such a special person! Please go and support the show!"
"Keep these events up! I'm sad to have missed this one but your new programming is really connecting a diverse group of artists and arts fans. Nice work!"
---
RCA Theatre Company Presented Secret Theatre's Landline: St John's to Calgary. As Part of the 31st Annual High Performance Rodeo in Collaboration with One Yellow Rabbit, AB.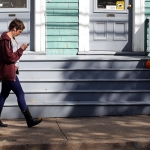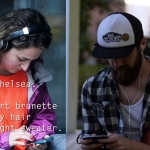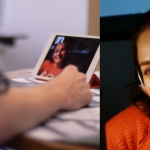 The Telegram: Theatre Production Links Calgary-St. John's Audiences in Real Time
---