What people are saying about the national tour of "ALTAR" by Santiago Guzmán!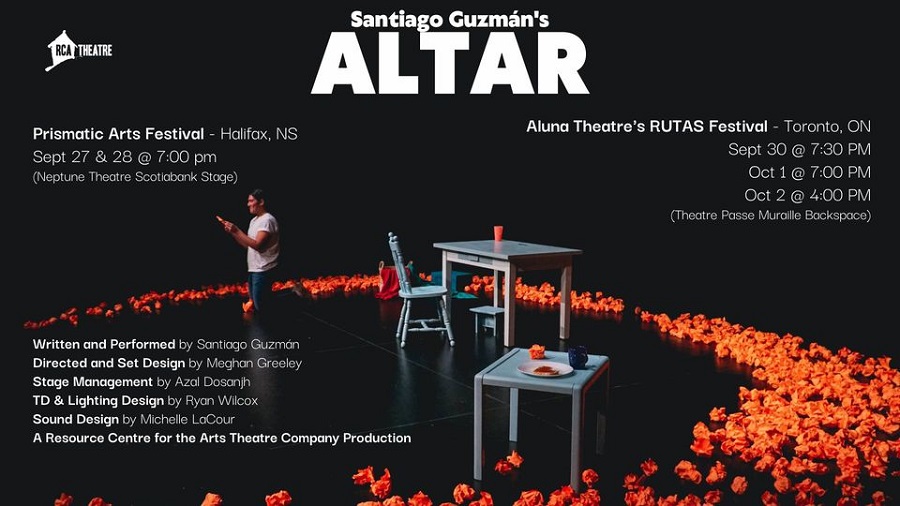 In September and October of 2022 we sent Santiago Guzmán's "ALTAR" on a national tour! It played at Prismatic Arts Festival in Halifax, NS as well as Aluna Theatre's RUTAS Festival in Toronto, ON.
Here's what audience members had to say about the show:
"This was a heartfelt and deeply personal play from the playwright. The set was absolutely marvelous and the acting was captivating."
"Altar is authentic, tender, well-designed and inviting. Santiago Guzmán is an emerging artist with integrity. I look forward to following his career as it unfolds!"
"I went to see ALTAR last night. So happy I did. It was a beautiful piece of theatre: very funny (I actually laughed out loud numerous times,) poignant, tender, mischievous. Santiago Guzmán is a force and a delight."
What The Press Are Saying:
Morgan Mullins of The Coast called it "the must-see show" of the 2022 Prismatic Festival!
Drew Rowsome had this to say about ALTAR on his Halifax based entertainment blog!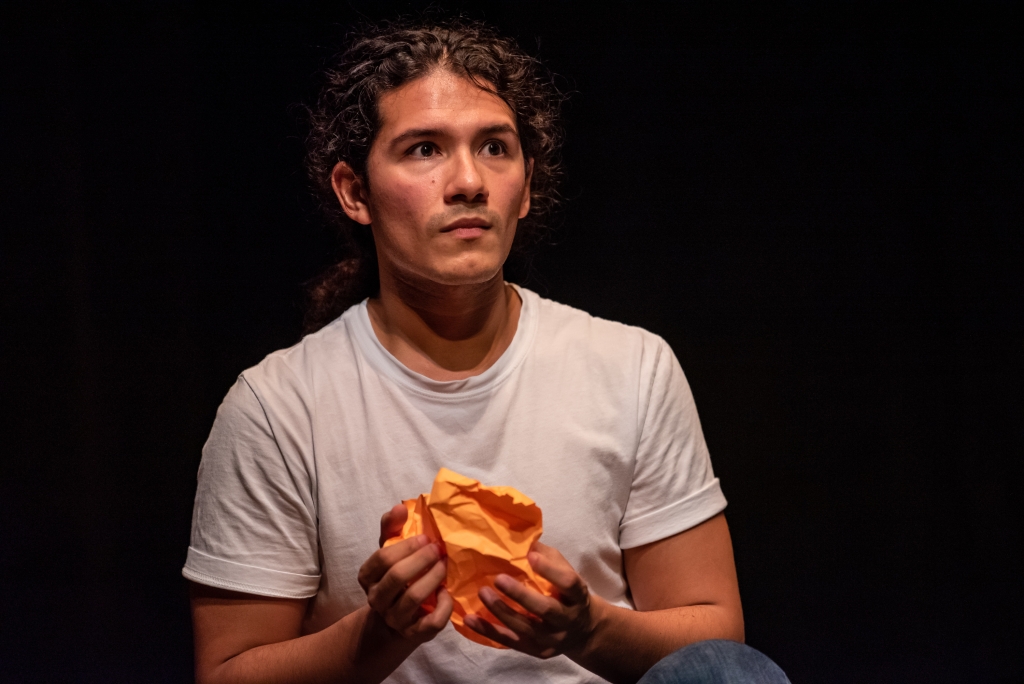 UPDATES COMING SOON