Spoken Word St. John's Poetry Open Mic!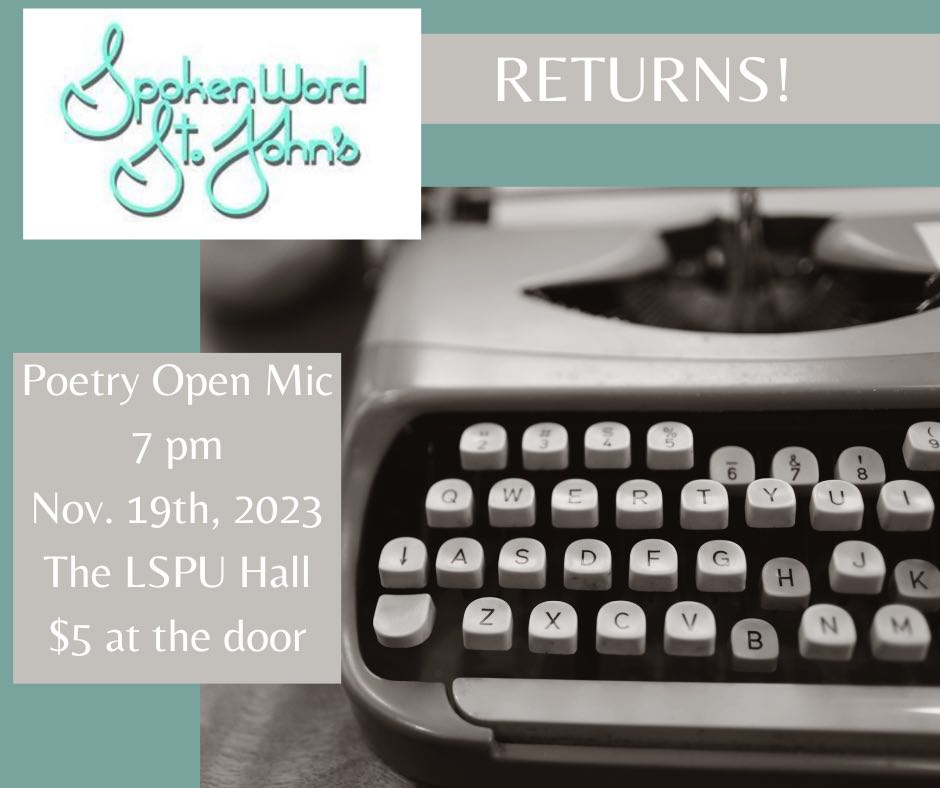 Spoken Word St. John's returns with their monthly open mic in their new home at the LSPU Hall! New hosts, new space, same open mic!
Open mic slots are 3-5 minutes and spaces are limited so get there early. Please don't go over time so that we can fit everyone in.
SWSJ welcomes everyone into our space but poems regarding racism, homophobia, transphobia, or anything that is considered hate speech will not be tolerated.
If you have questions about the accessibility about the building you can go here: https://lspuhall.ca/accessibility/
We're excited to see you back on the stage!