Feast of Cohen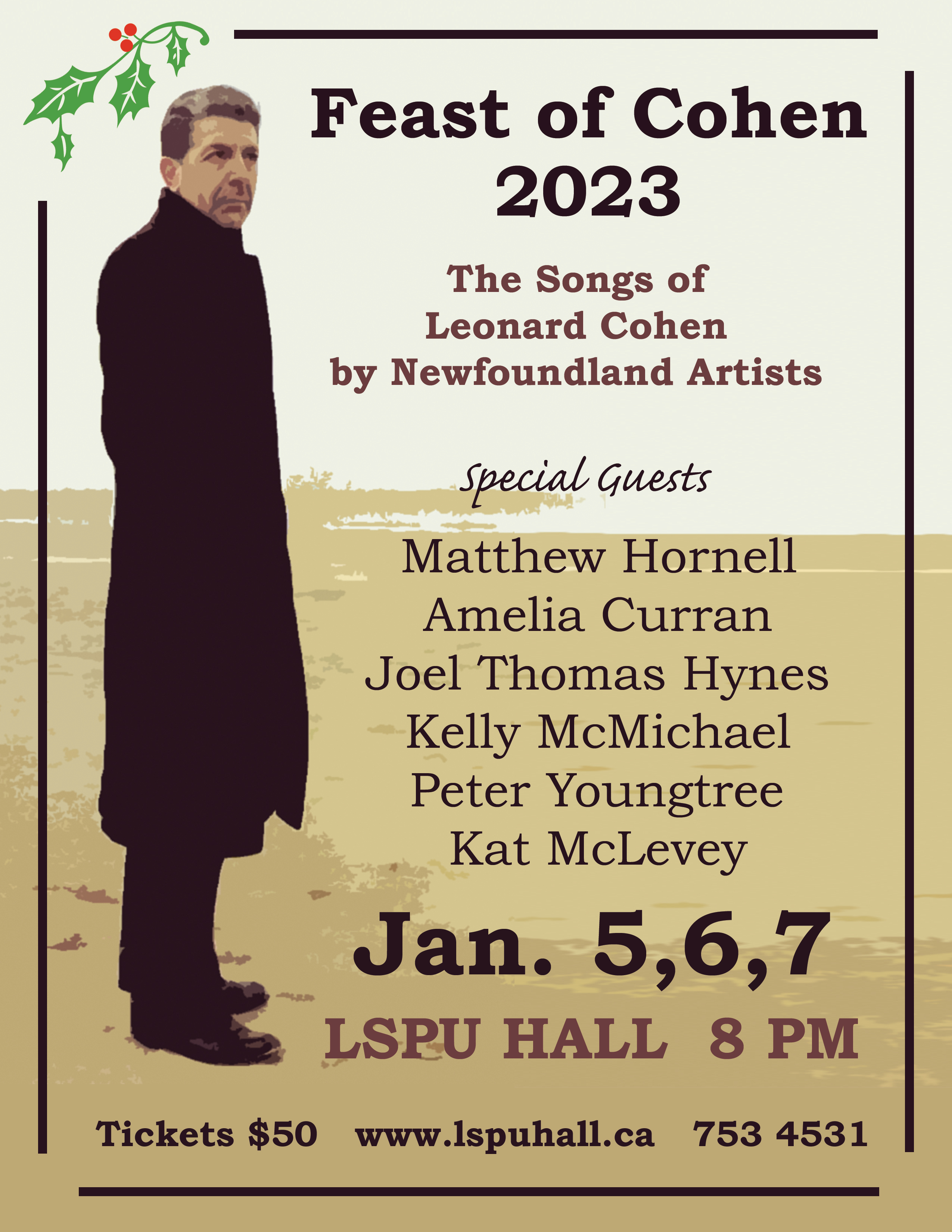 January 5th-7th
$54.5
8pm
The 21st annual performance of songs from Leonard Cohen's iconic songbook. Producer: Vicky Hynes, Music Director: Sandy Morris w/ The Beautiful Losers: Dave Panting, Geoff Panting, Andrew McCarthy, Paddy Byrne, Maria Cherwick.
Performing Artists: Vicky Hynes, Jill Porter, Lori Cooper, Sean Panting, Jenny Gear; and Special Guest Performers: Matthew Hornell, Kat McLevey, Joel Thomas Hynes, Kelly McMichael and Peter Youngtree.
"Although better known for his rowdy novels and his extensive work in the film and television industry, Joel Thomas Hynes has also been moonlighting as a musician since the late fucking nineties. In recent years he's released a EP called Live at the LSPU Hall, and a full studio album called Dead Man's Melody, which was nominated for a Music NL award in 2018. His song Bootheels and Shine was the provincial winner of the CBC Searchlight competition in 2014. He co-wrote the folk classic Dark River with his uncle Ron Hynes, as well as All for the USA, which was written for the musical High Steel and now lives on Ron's album Stealing Genius. JTH seldom performs live, but when he does it's usually in the company of his friend and producer Eamon McGrath. They're teaming up again this winter to record a new studio album called Dark Clouds Over Home. Hynes was a featured singer on the Feast of Cohen show for ten consecutive years. Fun fact – Hynes and Leonard Cohen were once in the same movie – Messiah from Montreal, a documentary about the life and poetry of A.M. Klein."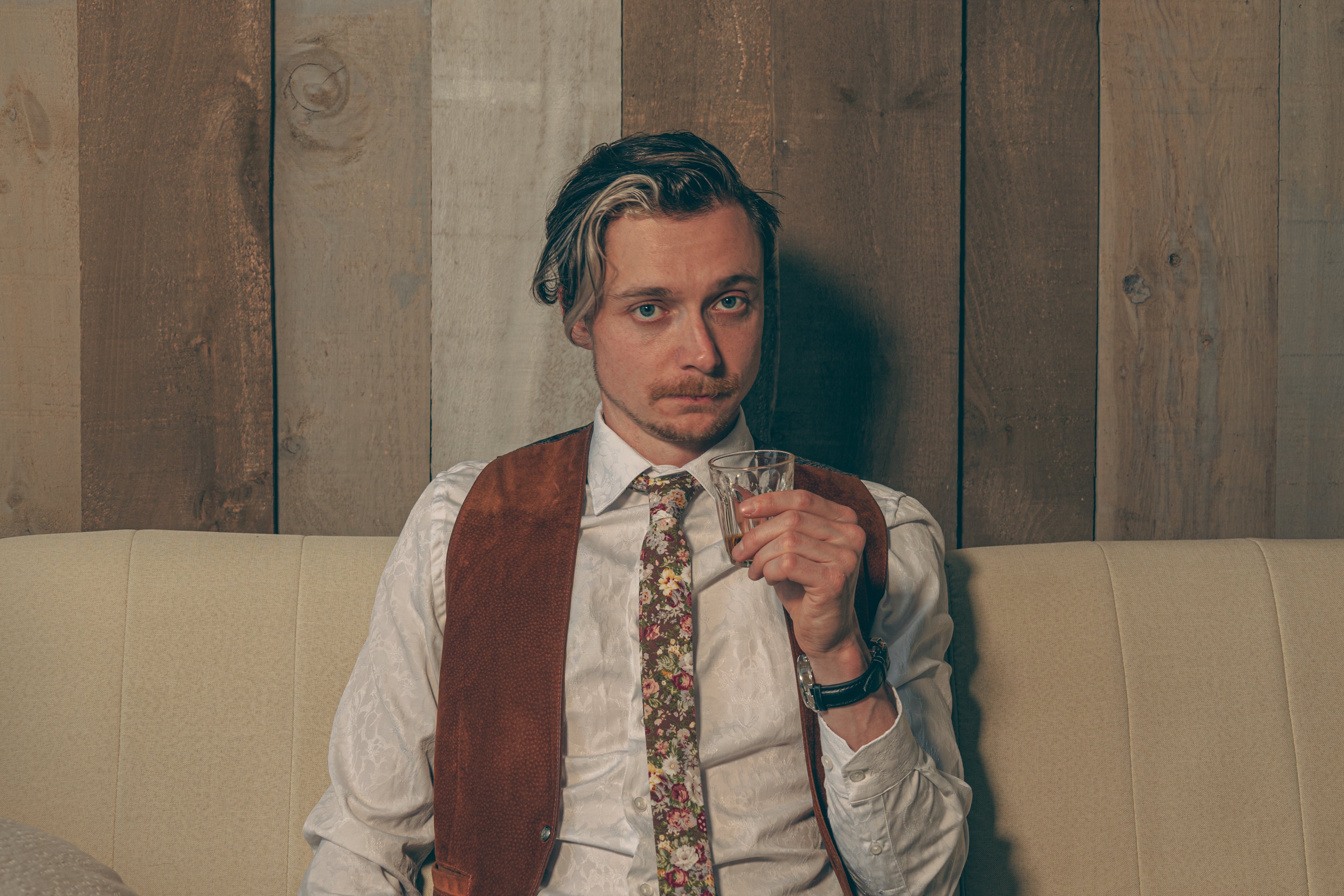 Peter Youngtree is a dynamic performer and songwriter who ferociously fronts the band Youngtree & The Blooms. He has released three albums of original music, toured extensively in Canada, won multiple awards (including the Ron Hynes Songwriter of the Year award), and was invited to perform as guest vocalist with the John Prine Band in 2022. Youngtree & The Blooms' latest album has received acclaim as "An absolute work of art" (Illustrate Magazine), "True magic" (Send Me Your Ears), and "One of the best albums released in Newfoundland this year" (Fred's Records).
Youngtree & The Blooms
"One of the most engaging new voices within the Americana scene" – Roots Music Canada, June 2022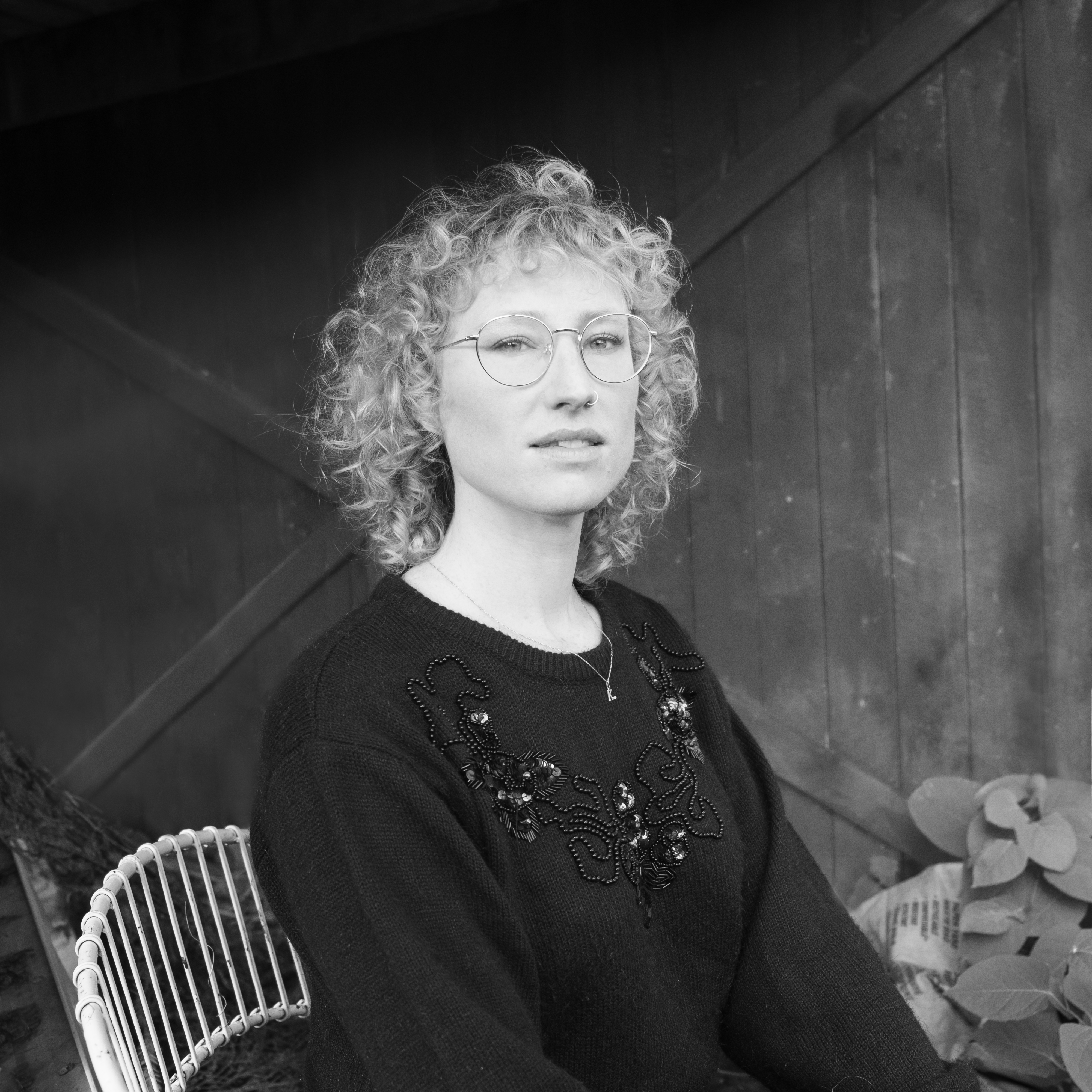 Kelly McMichael is a multi-instrumentalist and vocal acrobat with a knack for timeless rock and pop songwriting that is versatile, catchy and distinct. Her debut LP 'Waves' broke through the pandemic haze as a notable independent release in May 2021, getting short-listed for The Polaris Prize, winning The East Coast Music Award for Best Rock Album, as well as two Music NL Awards.
The album is praised for rich production by Kelly and drummer/engineer Jake Nicoll along with tasteful arrangements. Every track packs a punch while displaying a range of sonic influences with playful melodies and dreamy textures.
Kelly is an in-demand collaborator in the studio and on the road, having worked with Rouge, Sarah Harmer, John, Thelma & Louise, Gentleman Reg, The Burning Hell and Allie X. Currently she is focused on growing her own project.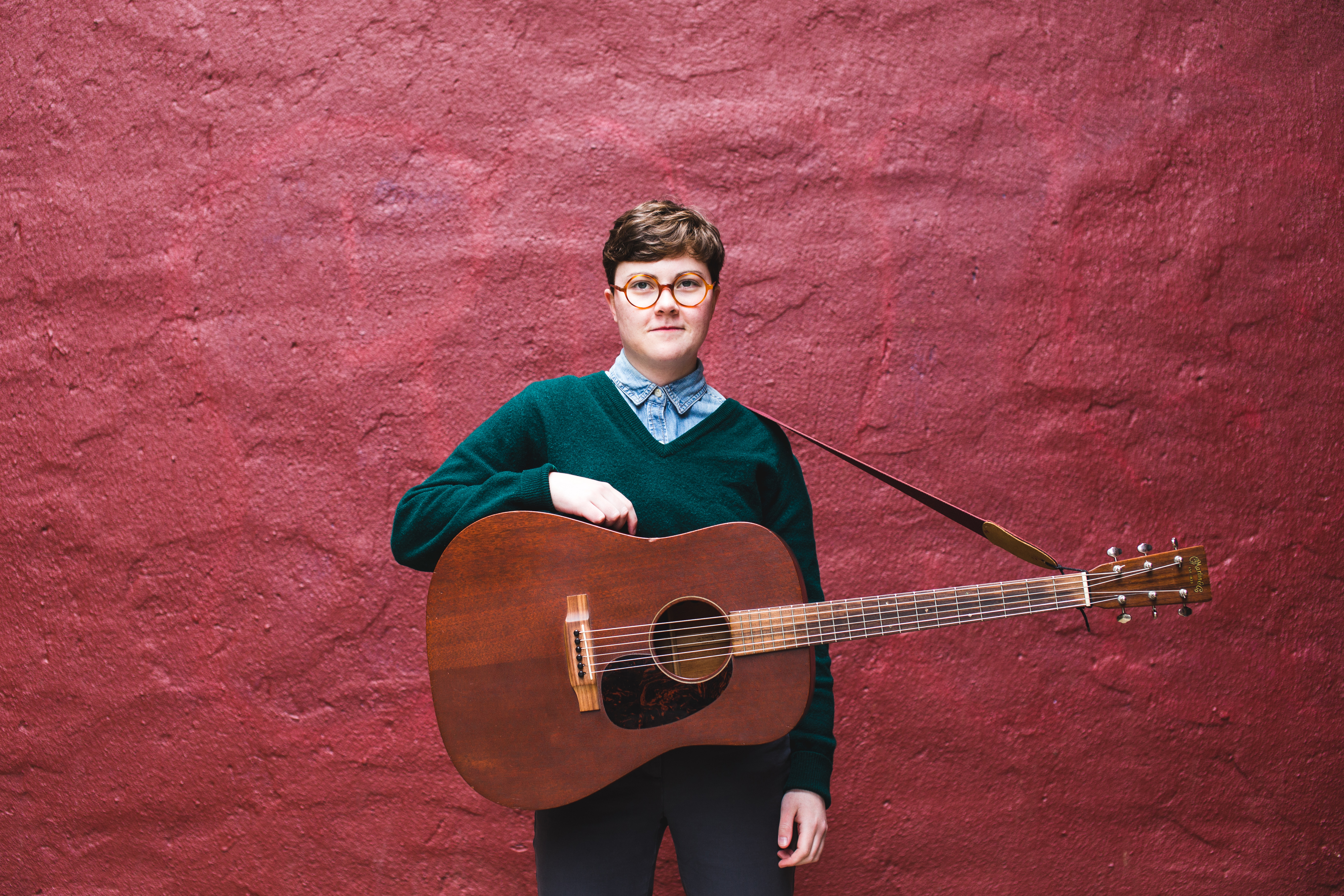 Kat McLevey began performing in and around St. John's at the age of 15. They performed extensively throughout the next four years, released an EP and award-winning full length album, and quickly joined the ranks of the province's finest singer/songwriters. McLevey moved to Boston in 2015 to study electric bass at Berklee College of Music and then on to Toronto in 2019 where they currently live and work as a touring and session bassist and private music lessons teacher. Over the past few years, McLevey has toured across the US and Canada as bassist and backup vocalist with Donovan Woods, Tim Baker, Zinnia, and others.