Her Closely
June 11, 2021

-

June 13, 2021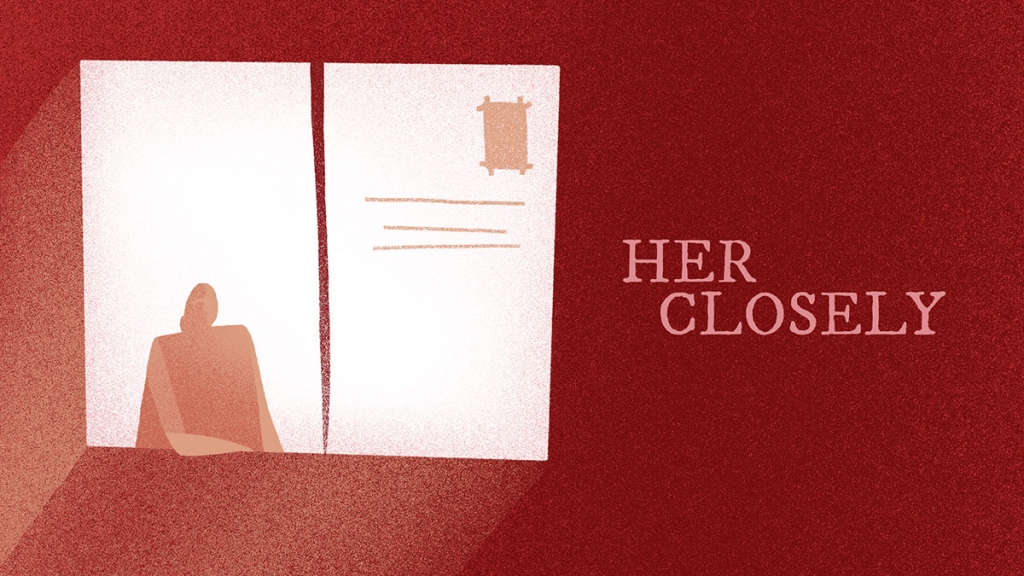 June 11, 2021 at 8pm (In-Person)
June 12, 2021 at 8pm (In-Person + Livestream)
June 13, 2021 at 2pm (In-Person)
Tickets for in-person performance available by phone only.
Call 753-4531 seven days a week, Noon-5pm.
$27.75 General Admission. $22.75 Student/Artist/Senior. $20.75 Livestream (fees included).
Visit this page to find out more about attending the LSPU Hall at this time.
Visit this page to for more information on how to watch a livestream performance.
An RCA THEATRE COMPANY SIGNIFICANT OTHER SERIES (SOS) PRODUCTION
In Partnership with DOUBLE SURE THEATRE CO-OP
Supported by NEIGHBOURHOOD DANCE WORKS
Adapted and devised from the writings of FRANZ KAFKA
By MARIE JONES
From an original concept by ALEXANDRA MANEA
Directed by ALEX FALLIS
Featuring ANDRYA DUFF and PATRICK FORAN
Lighting Design by RENATE POHL
Set Design by HEATHER KENT and THE COMPANY
Projection and Puppet Design by MICHAEL RIGLER
Stage Manager SHELDON DOWNEY
In 1955, Felice walks a large volume of letters to the train station in Rye, NY. In the last years of her life, parting with them seems her most valuable lifeline. Felice in 1912, a Berlin typist-become-sales-executive, keeps to a state of constant motion and supports her family household. Then while visiting a cousin in Prague, she encounters a law clerk craving the life of a successful writer. Weeks later, he abruptly initiates a connection with her through the mail – it might be one of musing and hope for a settled life, it might fuel an inferno of inner-turmoil and validation-seeking. A move to America and decades later, Felice's side of the dialogue destroyed, can she be witnessed in the release of Franz Kafka's letters? Or does letting go cast her in greater shadow?