Penning the Carol
December 20, 2020

-

December 23, 2020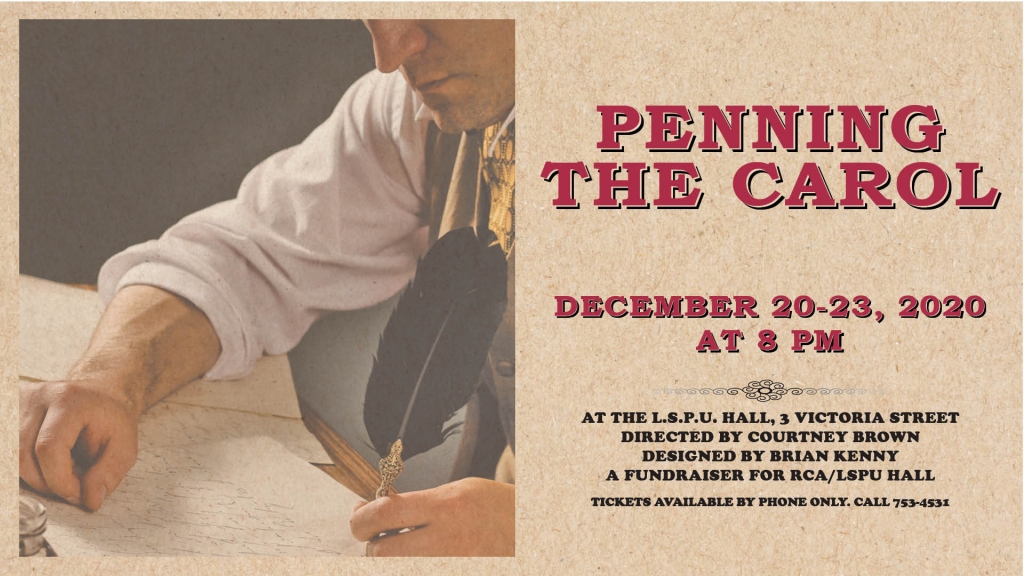 December 20-23, 2020, 8pm
***MATINEE ADDED***
December 23, 2020, 2pm (Relaxed Performance)*
Tickets: $40, including fees.
Tickets available by phone only. Call 753-4531 between Monday-Friday, Noon-5pm. This will ensure we maintain physical distance in the theatre and will enable us to collect contact tracing information. Visit this page to find out more about attending the LSPU Hall at this time.
Written and performed by Aiden Flynn, Penning the Carol is in its 18th year of production and is a solo retelling of Charles Dickens' A Christmas Carol. The play supposes that Scrooge and the accompanying cast of characters are created in a session of intense writing and storytelling on Christmas Eve, 1843. Penning the Carol is directed by Courtney Brown and designed by Brian Kenny.
*The December 23, 2pm Matinee will be a relaxed performance. The lights will be a little brighter in the audience and on stage.
A visual guide for Penning the Carol is available here.
The visual guide for the LSPU Hall is available here.
A digital version of the program for Penning the Carol can be viewed here.
(Poster design is based on an original design by Gerry Porter.)
Length of show: Approx 75 minutes, no intermission.
No latecomers permitted.