Live Magazine! Curated by Lynn Panting and Mark White ***RESCHEDULED***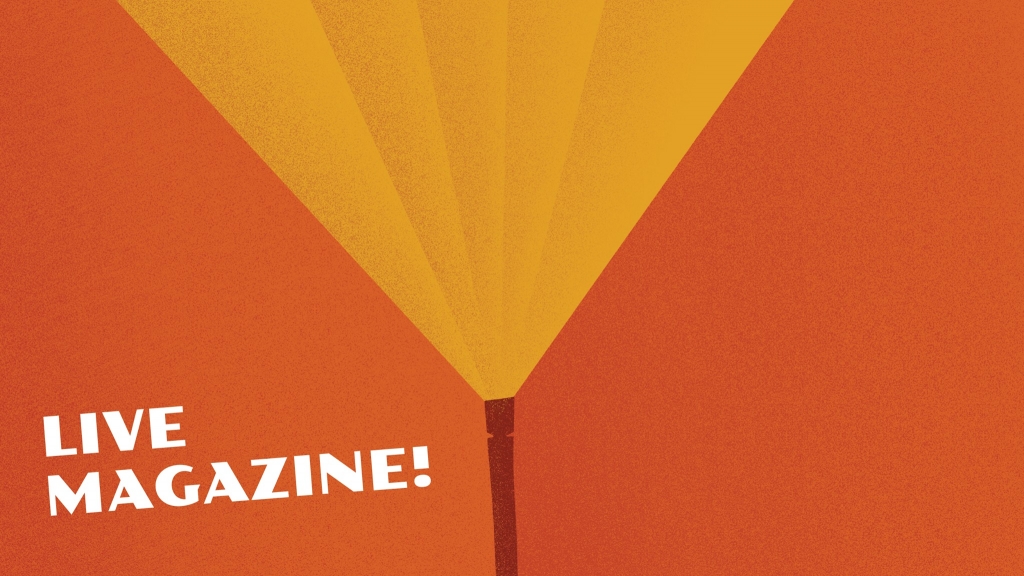 ***RESCHEDULED TO Monday, February 1, 2021 at 8pm***
RCA Theatre Company Presents
Live Magazine! Curated by Lynn Panting and Mark White
Streaming on our YouTube Channel.
Live Magazine is back in a digital format! Live Magazine! is a multi-curated, multi-disciplinary series featuring an evening of entertainment curated by a different artist in the community. This latest issue will be curated by Lynn Panting and Mark White with the latest episode of their podcast series, Flop. The episode will feature an interview with the sketch comedy group Mom's Girls.
Flop: (of a performer or show) completely unsuccessful; fail totally. Join Lynn (& sometimes Mark) and a special guest each episode as they talk about their biggest flops and how those failures shaped their lives and their artistic practice.
Live Magazine! Multi-disciplinary! Multi-curated! Tons of fun!
Tune in below!