The Adventure of Faustus Bidgood – an RCA Fundraiser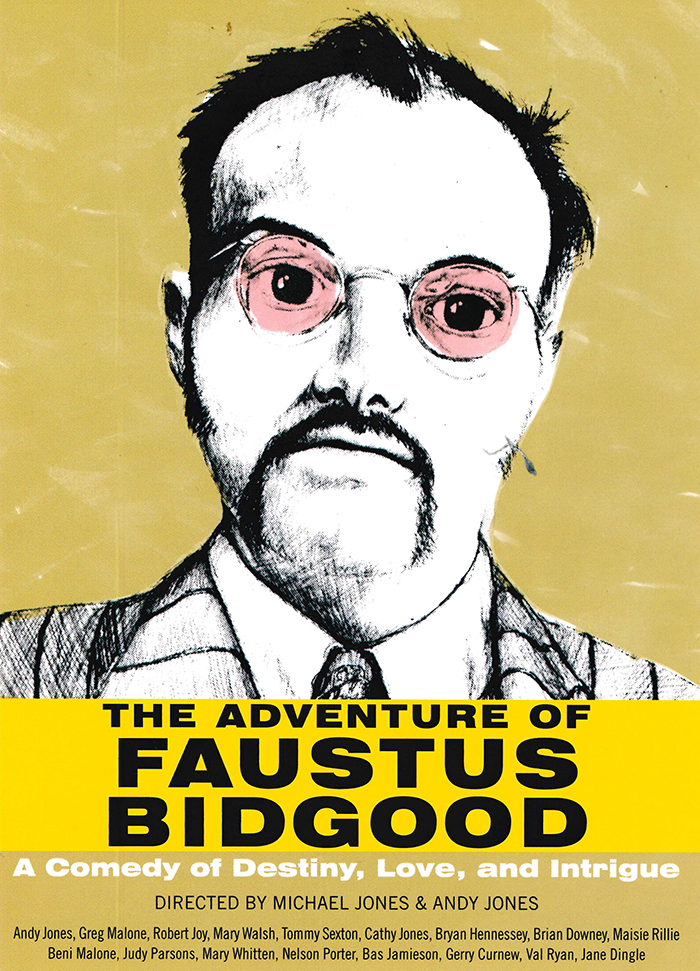 Nov 25th at 8 pm
$50.00
RCA is thrilled to announce our next fundraiser: a film screening of Faustus Bidgood.
Faustus is a clerk in the St. Johns, Newfoundland department of education. He dreams of becoming ruler of Newfoundland and staging a secession from Canada. Back in the real world, Faustus' boss Robert Joy plans to indoctrinate the citizenry of Newfoundland with a cultish geometric theory known as Total Education, but Joy may be foiled at any minute by the revelation of his earlier career as a flamenco dancer.
Join us on November 25th at 8 pm in the mainstage theatre for a screening of the film The Adventure of Faustus Bidgood. Tickets are $50 which will include a complimentary bag of popcorn and a talk back with Andy Jones, moderated by RCA artistic animateur Nicole Rousseau.
Donations from this fundraiser will go directly to the continued operations of RCA and The LSPU Hall.
Please note: there will be a documentary crew filming before the film and during the Q&A.