[ID: An image of the Ocean Ranger surrounded by dark blue water. The rig is grey with highlights of red. White, blue, and black bubbles respectively read RCA Theatre Presents RIG.]
Table of Contents
Land Acknowledgement
Synopsis
Notes From the Team
Cast and Creative Team
Thank Yous
Seat Campaign
Coming up Next
Volunteer At The Hall
Donors
CAPE Fund
Endowment Fund
RCA Theatre Company
Presents RIG
Aiden Flynn: Gary Wall, Max Ruelokke, Jerry Higdon, Mike Cole, Don Fry
*Deidre Gillard-Rowlings: Elaine Walters, Marie Wadden
Darryl Hopkins: Mike Heffernan, Dave Russell, Carl Staubitzer, Gary Browne, Con Foley
*Stephen Lush: Rob Greenwood, Oscar Heaney, Cle Newhook
Wendi Smallwood: Cynthia Walker, Rick Flynn, Susan Sherk, Patricia Ryan
*Marquita Walsh: Wanda Frampton, Robert St. Aubin, Lloyd Major, Tracey Smith
*The participation of these Artists is arranged by permission of Canadian Actors' Equity Association under the provisions of the Dance•Opera•Theatre Policy.

Based of the book Rig: An Oral History of the Ocean Ranger Disaster by Mike Heffernan
Adapted by Joan Sullivan
Directed by Nicole Rousseau and Joan Sullivan
Production Management by Crystal Laffoley
Stage Management by Crystal Laffoley and Kelly Lewis
Lighting/Projection Design and Technical Direction by Reg Hoskins
Sound Design by George Robertson
Costumes by Alison Helmer
Graphic Design by Perfect Day
The show runs approximately 75 minutes with no intermission.
---
Land Acknowledgement
RCA respectfully acknowledges that the land on which we currently create, perform, and gather is the ancestral homelands of the Beothuk, whose culture has now been erased forever. The island we call Newfoundland is the unceded, traditional territory of the Beothuk and the Mi'kmaq. Labrador is the traditional and ancestral homelands of the Innu of Nitassinan, the Inuit of Nunatsiavut, and the Inuit of NunatuKavut. We ask that before you watch the performance tonight, you take a moment to reflect on whose land you are standing on, whose land you were born on, and whose land you currently live on. We ask that you reflect on how that land was taken care of, and how it is taken care of now, and finally who currently walks freely on it. If this reflection makes you uncomfortable we ask that you sit in that feeling and question it. Let it help you work towards reconciliation, something we can only achieve together. Thank you.
---
Synopsis
Focused on one of the most senseless resource-based disasters in our province's history, RIG is the story of the Ocean Ranger, an oil rig that capsized and sank during a fearsome storm on the North Atlantic on Valentine's Day 1982. This tragedy still has a profound resonance fifty years later, with commemorations taking place annually to honour the 84 men who were lost.
RIG powerfully embraces the verbatim style to distill a retelling of events around that fateful night, with voices of their families, friends and colleagues as contributing authors of this piece. Many Newfoundlanders and Labradorians remember that dreadful storm, but weather was not the only thing that sank the Ranger. In an intimate journey through grief and sadness, RIG searches for reconciliation among the victims' families and those who risked their own lives to help those on the Ocean Ranger.
---
Directors' Notes
Welcome to RCA Theatre Company's Main Stage Production of Mike Heffernan's RIG, adapted by Joan Sullivan. I am honoured to be a part of this process, and to share its direction with Joan, who has been an important mentor and touchstone in my creative life for two decades. Working with an incredible cast and creative team, we have built a production that brings a different perspective to the story of the Ocean Ranger, using true accounts from those who had personal connections with the 84 men who were lost, as well as the Rig itself, told through a ground up view of history (as Mike calls it).The play finds resonance in RCAT's 2022-23 Season, that focuses on reconnection through close fiction, verbatim, and documentary works that bring contemporary events and living history to the stage, seeking to inspire meaningful exchange. These stories are all, in some way, true.
I am proud to bring this work to the LSPU Hall stage, supported by a gifted and generous creative team. Focused on one of the most senseless resource-based disasters in our province's history, RIG shares the perspectives of the friends, families, loved ones and colleagues of those 84 men who were left to honour their memories, to advocate for better safety conditions on the rigs, to try and make sense of such senseless loss. Through their recounting of the experience of The Ocean Ranger Disaster, we get an intimate and not often shared perspective a grief that has been collectively carried now for forty one years.
Deep thanks, as ever, for choosing live theatre for your night out. When you buy a ticket for a show at The Hall, you are supporting essential, live performance in your community, as well as important programs and resources for the artists who create them. We always love to see you and hope you can join us again soon for more events in the season,
– Nicole
Rig: The Ocean Ranger is an example of documentary theatre, here under the matrix of verbatim theatre: a dramatic story built from interviews.
In this convention, the characters are actual people, and each actor plays multiple roles. Slides introduce the cast of each scene and simple costume changes indicate transitions from one person to another. The set is simple, skillfully framed and underscored with light and sound design. The dialogue is scripted from the words those actual people chose to express what they thought and felt, how they described what happened.
The loss of the Ocean Ranger is both a memory and living history, and is a seminal, defining, Newfoundland and Labrador story. I cannot say how grateful I am to be involved in this production, telling this story, and I cannot overstate how I appreciated the skill and professionalism of the actors, stage management, production crew, and co-director Nicole Rousseau.
– Joan
---
Playwright's Note
When Mike Heffernan set out to write about the Ocean Ranger, he took a very specific approach. He got on the phone and called people connected with the tragedy and asked to talk to them. It was a project of oral history – an ethnographic, "ground up" approach to the discipline. Heffernan's Rig: The Ocean Ranger was thus composed of 36 voices: wives and children, sisters and brothers, colleagues and co-workers, responders to and searchers for the 84 men lost when the rig sank in a savage winter storm on February 15, 1982. The incident remains one of the ten worst offshore oil rig disasters, a complete loss of life attributed to an indifference to safety, a casual assumption of unsinkability, and the pursuit of oil money over all. And as Mike contends, "what happened onshore is just as important as what happened offshore."
When I first read Rig I could immediately see the dramatic potential of intercutting the individual voices into a curated, chronological accounting and what led up to the event, and its aftermath. The cast is not narrating events in real time, but recollecting, remembering, and contextualizing what happened with the power and simple eloquence of the real words of real people.
– Joan
---
Cast and Creative Team

[ID: Aiden is a white man with grey hair that reaches down to his neck and a thick white beard. He is wearing a white shirt under a brown vest and red patterned tie. He is smiling at the camera.]
AIDEN FLYNN
Actor
Aiden Flynn is an actor, director, writer, producer living in St. John's, NL. Recent appearances at the LSPU Hall include The Father (dir Courtney Brown), Poison (dir Charlie Tomlinson) Fun Home (Best Kind Productions) and The Weir (Team Broken Earth), and other recent appearances include Three Days of Rain (Sweetline Theatre), A Steady Rain (Rabbittown Theatre), and The Pillowman (Rabbitown Theatre) at the Barbara Barrett Theatre, Arts and Culture Centre St. John's. Aiden was the founder of Rabbittown Theatre Company and co-founder of New World Theatre (renamed Perchance Theatre). He is the director of the provincial Arts and Culture Centre network in St. John's, Gander, Grand Falls, Corner Brook, Stephenville, and Labrador City. A good portion of Aiden's near 30-year career as a theatre professional has been spent working at the LSPU Hall, and he is very thankful for this and any opportunity to appear on this stage and to work with staff and crew.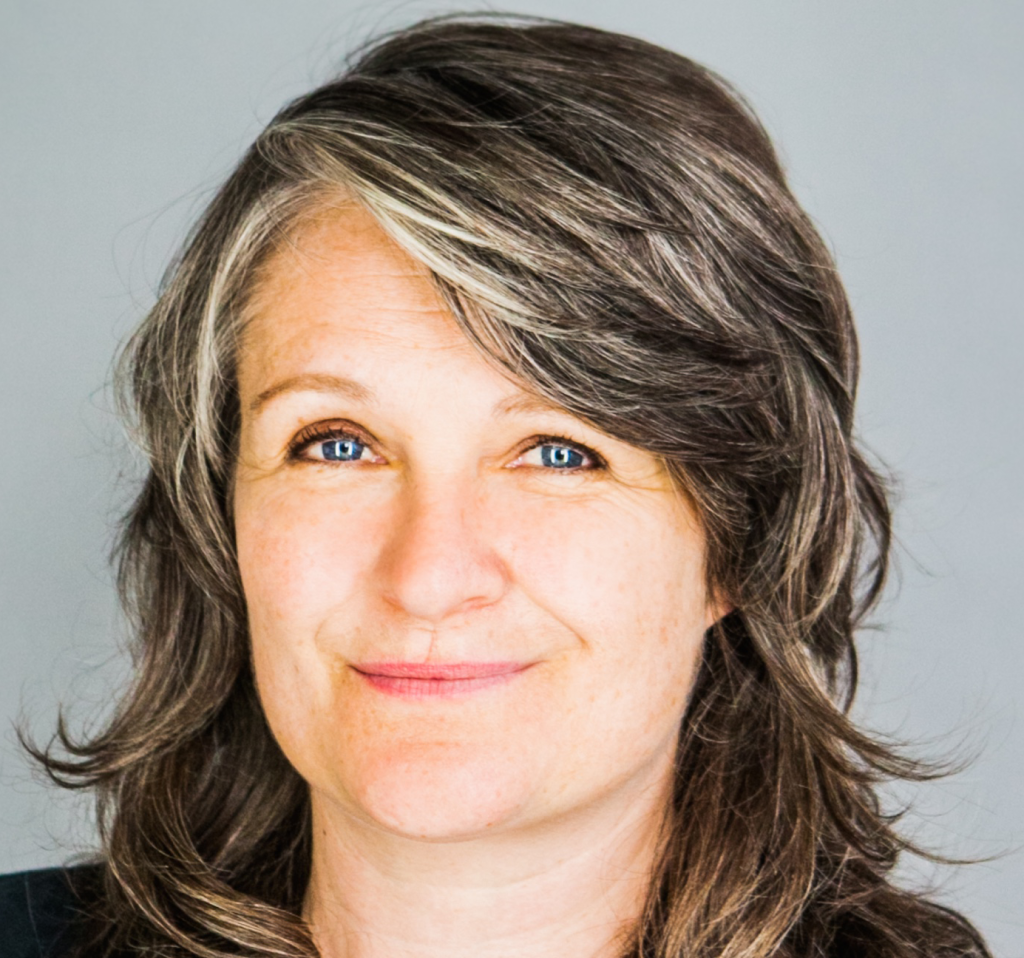 [ID: Deidre is a white woman with shoulder length grey hair and blue eyes. She is wearing a dark shirt and smiling at the camera.]
DEIDRE GILLARD-ROWLINGS
Actor
Deidre is from The Great Northern Peninsula of Newfoundland; she holds a B.F.A. from M.U.N. From 2002-2012 she toured with Theatre Newfoundland Labrador's production of Tempting Providence by Robert Chafe, performing the role of pioneer nurse, MYRA BENNETT. She's worked with theatre companies across the province and the country, including 4 seasons at The Stratford Theatre Festival. She's appeared in Gordon Pinsent's M.O.V. Heyday!, CBC's Republic of Doyle, City TV's Hudson and Rex, Discovery's Frontier & Christian Sparkes' Hammer, as well as many shorts including Dad and the Fridge Box, Mary Walsh's short film currently streaming on CBC Gem. She took up work as a casting during the pandemic for CBC's Son of a Critch and The SyFy Network's Surrealestate & Astrid & Lilly Save the World. She feels so privileged to be back in the beautiful L.S.P.U Hall, sharing this important story with such a mighty group.

[ID: Darryl is a white man with short brown hair and beard and blue eyes. He is wearing a white shirt and looking directly at the camera.]
DARRYL HOPKINS
Actor
Darryl Hopkins is an actor & musician, from Mount Pearl, NL. He holds a BFA from SWGC (MUN), where he received the Tommy Sexton Award in 2002. Hopkins spent the next decade touring and performing Robert Chafe's Tempting Providence, sharing it with audiences on three continents. He was awarded Best Actor in a Short Film from both the Monaco International Film Fest (2017) & the Social World Film Fest (2018) for his performance, in Noel Harris' short film, Touch. Since the pandemic, Hopkins has been working on a new album of original songs under the moniker Avalon Stanley. One can find his music online @ www.avalonstanley.com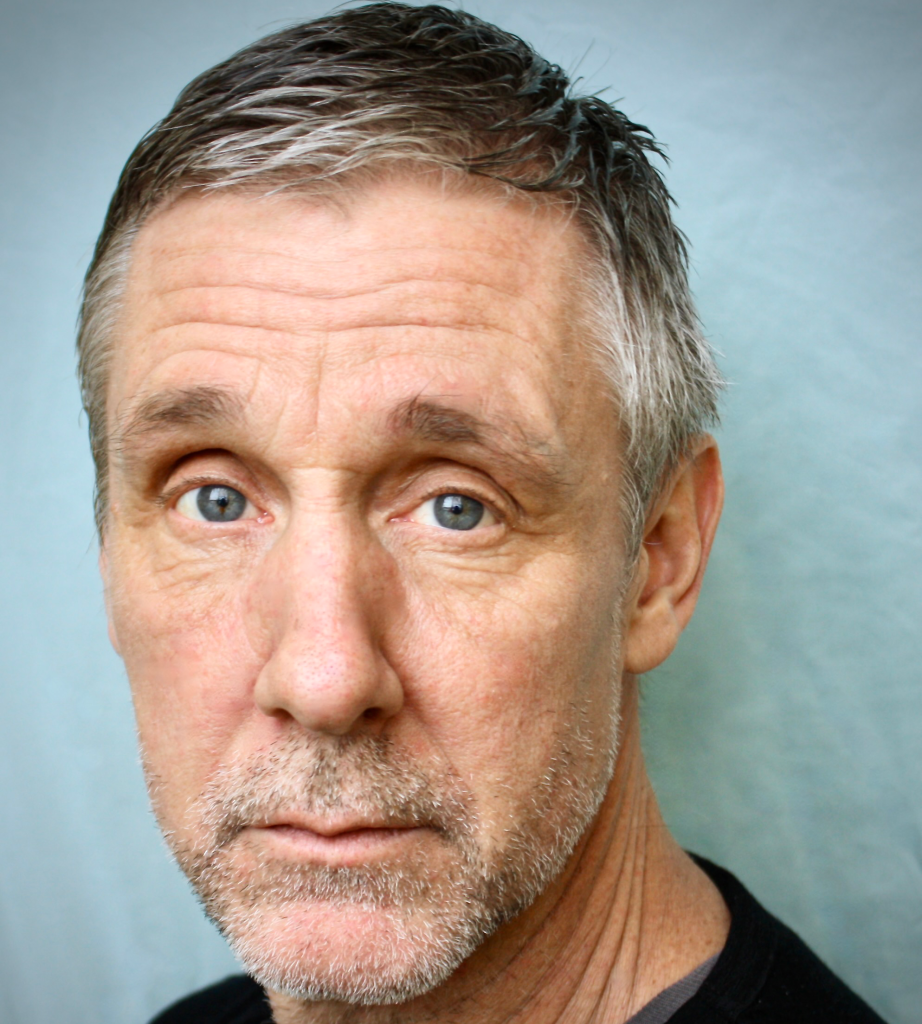 [ID: A headshot of Stephen, a white man with short grey hair, grey stubble, and blue eyes. He is wearing a dark shirt and sitting in front of a light blue background.]
STEPHEN LUSH
Actor
As a professional actor, Stephen Lush has created characters for St John's theatre in each of the last five calendar decades. He has been featured in numerous NL films and television productions in supporting and principal roles. For ten years from 1998 to 2008, Stephen wrote and performed Sunday Dinner with Briany Newell for CBC Radio One. He studied acting at The Neighborhood Playhouse School of the Theatre in NYC.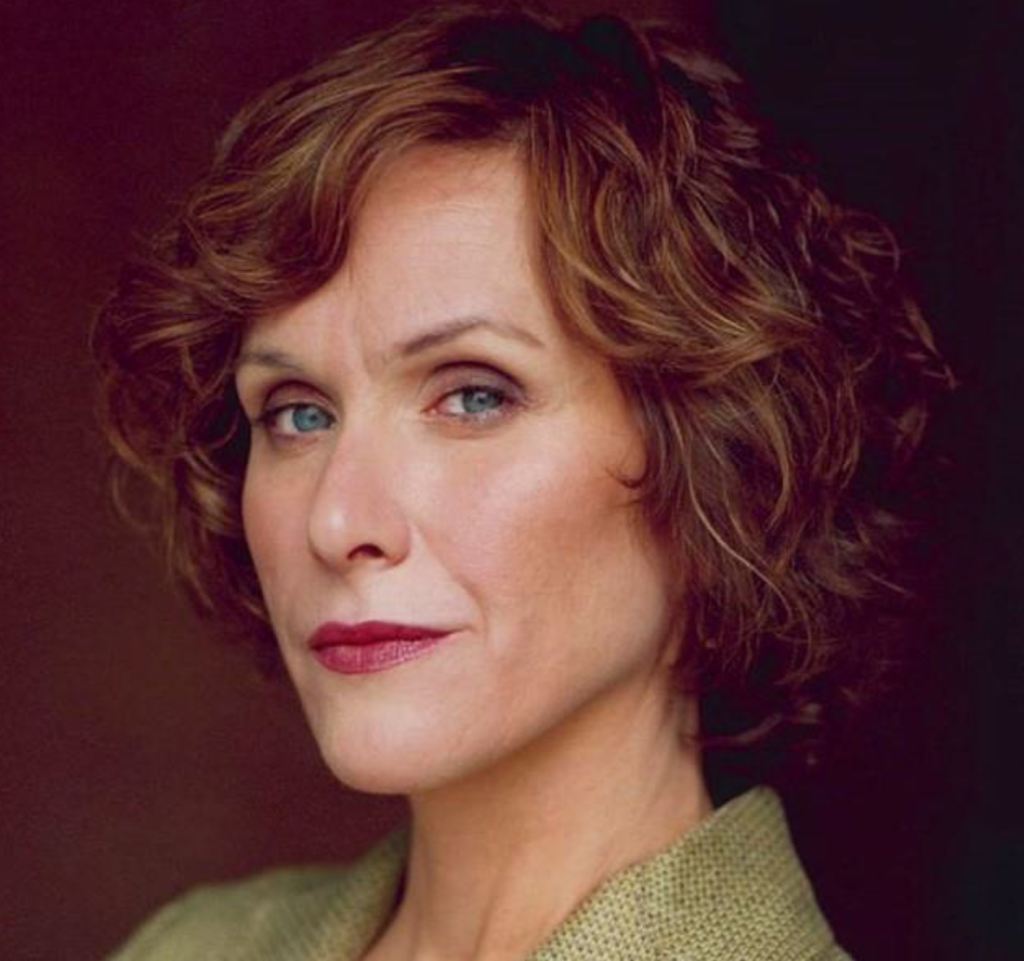 [ID: Wendi is a white woman in her late 50s with reddish-brown hair and blue-green eyes. She is wearing a buttoned up golden tan suit jacket and is standing against a maroon background.]
WENDI SMALLWOOD
Actor
Wendi Smallwood is a St. John's based writer, director, producer, and actor. She has performed with many local theatre and film companies and has directed for Graveyard Shift Productions, Short & Queer II, V-Day St. John's, and Shakespeare by the Sea Festival. She is the founder and artistic director of SW|FT (St. John's Women's Festival of Theatre) and writer/performer of the one-woman shows Barely Mary and Resurrecting Mary. Wendi was a Toronto Dora Mavor Moore Award nominee for her performance of Sandy in Judith Thompson's Crackwalker and is a past recipient of the Rhonda Payne Theatre Award from ArtsNL. RIG holds a special spot in Wendi's heart, and she is grateful for a third opportunity to share this heart wrenching story with such a wonderful crew.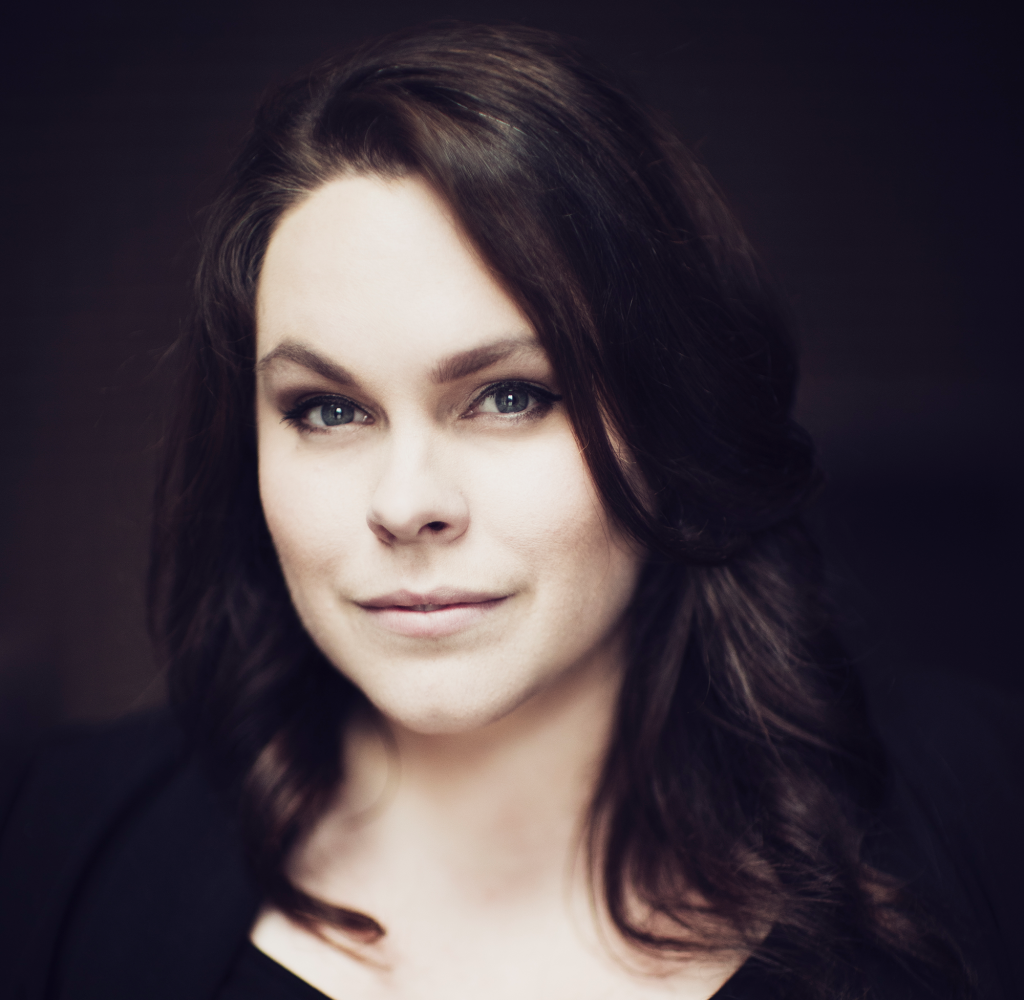 [ID: A headshot of Marquita, a white person with should length dark brown hair and dark eyes. She is wearing a black shirt and jacket and has dark eye makeup on.]
MARQUITA WALSH
Actor
Marquita Walsh is a multidisciplinary artist from Fleur de lys, NL and holds a Bachelor of Fine Arts Acting from Memorial University. Marquita is an actor, writer and recording artist. Her debut album titled Into the Night was nominated for Music NL's Pop recording of the year 2018.Select Credits include: For Theatre –Tell Tale Harbour/Anne of Green Gables– Confederation Centre of the Arts, No Change in the Weather-Terra Bruce Productions, Tempting Providence/ Bye Bye Birdie– Theatre Newfoundland Labrador. Revue 2018– Rising Tide Theatre. Brazil Square– Resource Centre for the Arts, The Marvelous Wonderettes/ Crimes of the Heart/ Boeing Boeing– Beyond The Overpass. For Film: Little Dog/CBC, Astrid and Lilly/CTV Sci-fi, SurrealEstate/CTV-Sci-fi, Iskander/French Kiss Productions.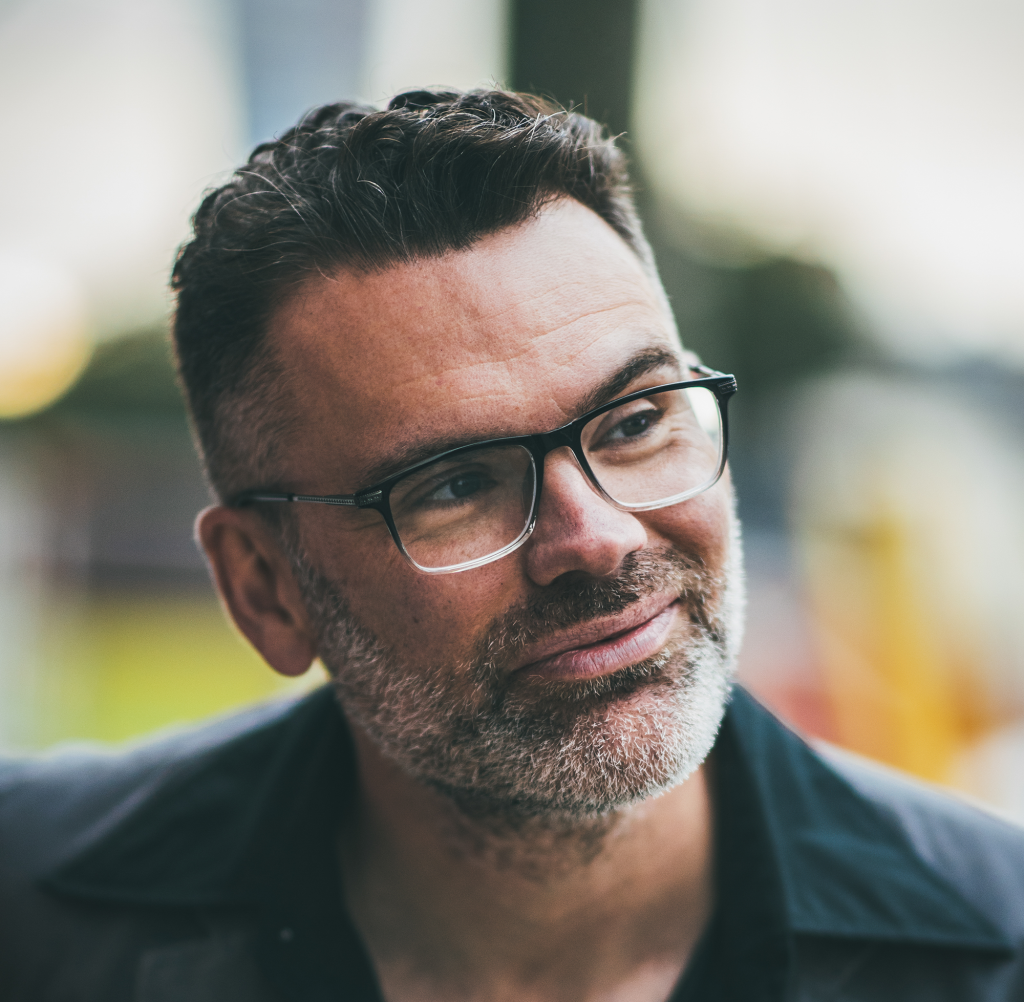 [ID: Mike is a white person in his mid-40s with brown hair and brown eyes. He is wearing black rimmed glasses, a black button up shirt and grey sports coat. He is standing on a downtown street.]
MIKE HEFFERNAN
Author
Mike Heffernan was born and raised in St. John's, Newfoundland. He is the author of the national bestseller Rig: An Oral History of the Ocean Ranger Disaster, which was adapted to the stage, and The Other Side of Midnight: Taxicab Stories. His work has appeared in Riddle Fence, This Magazine, Our Times and been performed on CBC Radio. His forthcoming book, Let It All Fall: Underground Music and the Culture of Rebellion in Newfoundland, 1977-95, will be released by Breakwater Books later this year.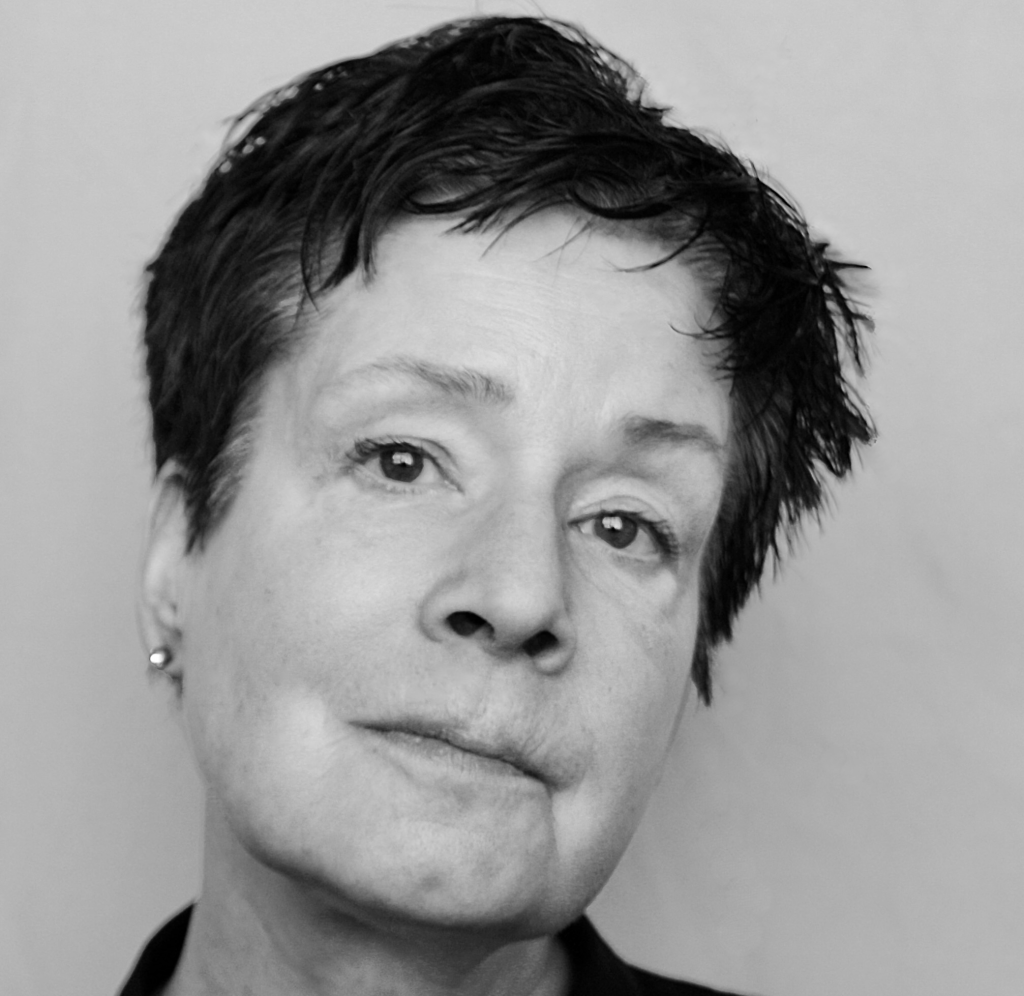 [ID: A black and white photo of Joan who is a white person with short dark hair and dark eyes. She is wearing stud earrings and a dark shirt and looking at the camera. ]
JOAN SULLIVAN
Playwright/Director
Joan Sullivan is a writer based in St John's. Her plays include adaptations of Mike Heffernan's Rig: An Oral History of the Ocean Ranger, and Wayne Johnston's The Story of Bobby O'Malley, as well as Harpies, Wolf in the Fold, and The Murder at the Royal Cafe. Her books include Game, The Long Run, and In The Field, which was awarded the NL Book of the Year Non-Fiction Award (2012). As a journalist she contributes to The Telegram and The Globe and Mail, and is editor of Newfoundland Quarterly. She has won NL Arts and Letters Awards for poetry and creative non-fiction, the EVA Critical Eye Award, and earned a Master of Philosophy in the Humanities.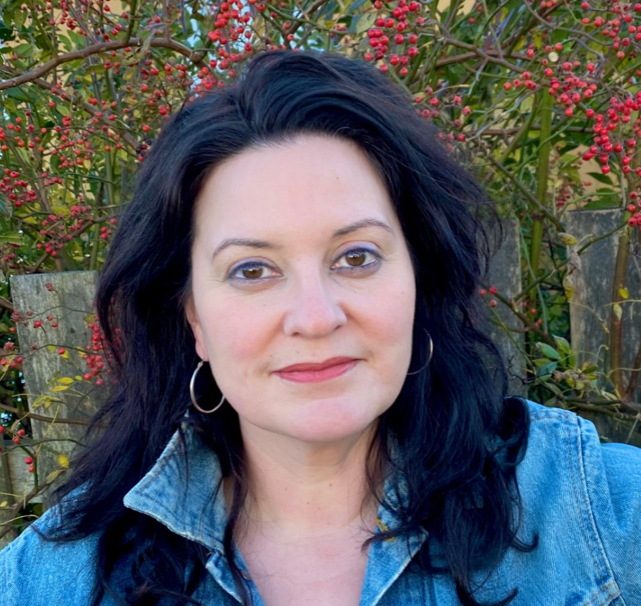 [ID: Nicole is a white woman with dark hair and eyes. She is wearing a jean jacket and standing in front of a fence with some red berries behind it.]
NICOLE ROUSSEAU
Director

Nicole Rousseau is a Theatre Director and Creator from St. John's NL. She holds a BFA in Acting from Memorial University of NL (Grenfell Campus) and has recently completed an MA in Performance and Dramaturgical Theory from the University of Ottawa. Previous directing credits include: Supper Club, Seal Slippers, Men of Misfortune, Tangly, and The Ogre's Purse (RCAT); Krapp's Last Tape (Indie); Centurions (workshop) and Art (c2c); MacBeth, Julius Caesar, A Midsummer Night's Dream and Troilus and Cressida (SBTS); Jewel (GMTF) and artistic collaborations with The Ora Ensemble (m'habiller encore, Rites). She is the current Artistic Animateur for RCA Theatre Company and a past recipient of the Rhonda Payne Award from Arts NL.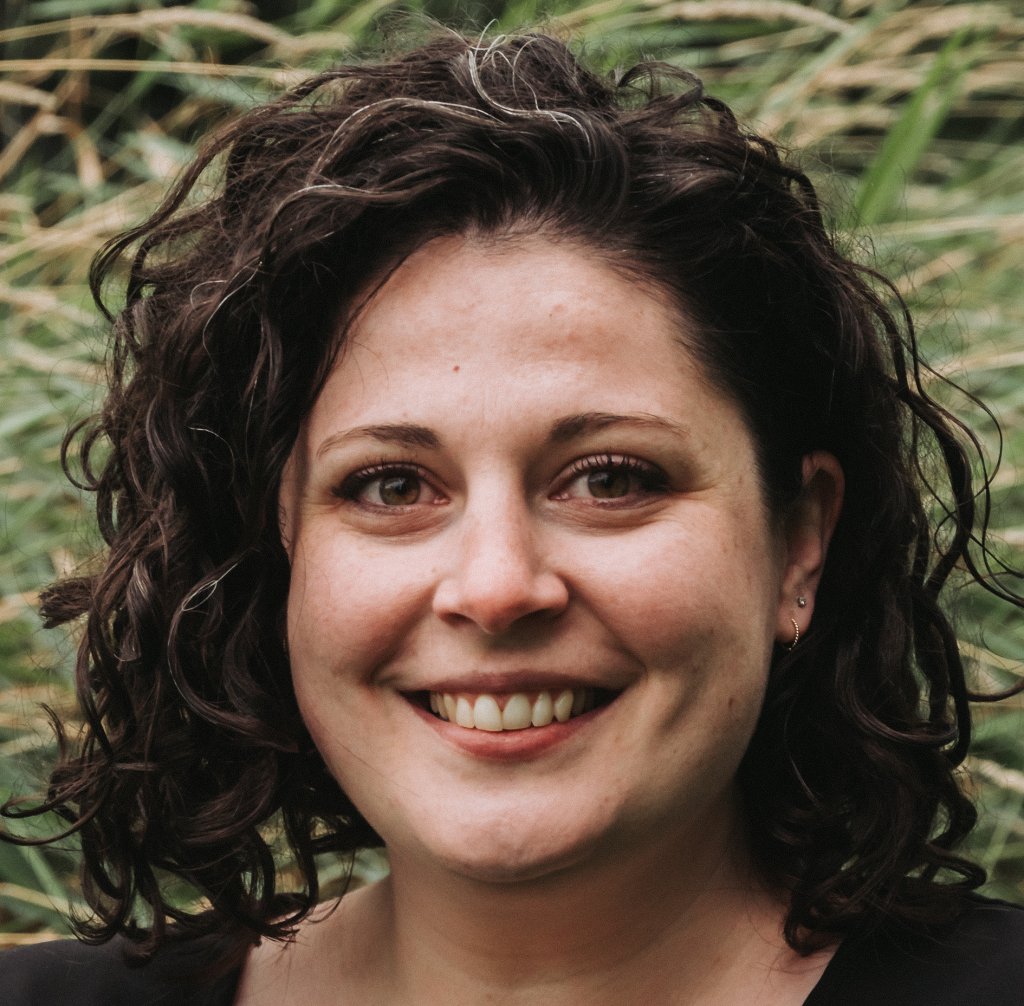 [ID: Crystal, a white woman with shoulder-length curly dark hair, is standing in front of a field of tall wild grass. She is looking directly into the camera, smiling and wearing a black shirt.]
CRYSTAL LAFFOLEY
Stage Manager
Crystal Laffoley is a graduate of the National Theatre School of Canada's Production Design & Technical Arts program. Her career has taken her across Canada, working on stages indoors and out, including touring productions, classical texts, new works, puppet shows, musicals, dance pieces, sketch comedy, contemporary plays, festivals, youth programs, multimedia projects, and digital shows – but the Hall will always be among her favourite theatrical homes. Past RCAT projects include Birthday Balloon, Supper Club, Tangly, Seal Slippers, Men of Misfortune, and Red Phone. Beyond her work as stage manager, consultant, and arts administrator, Crystal regularly returns to NTS as a production coach.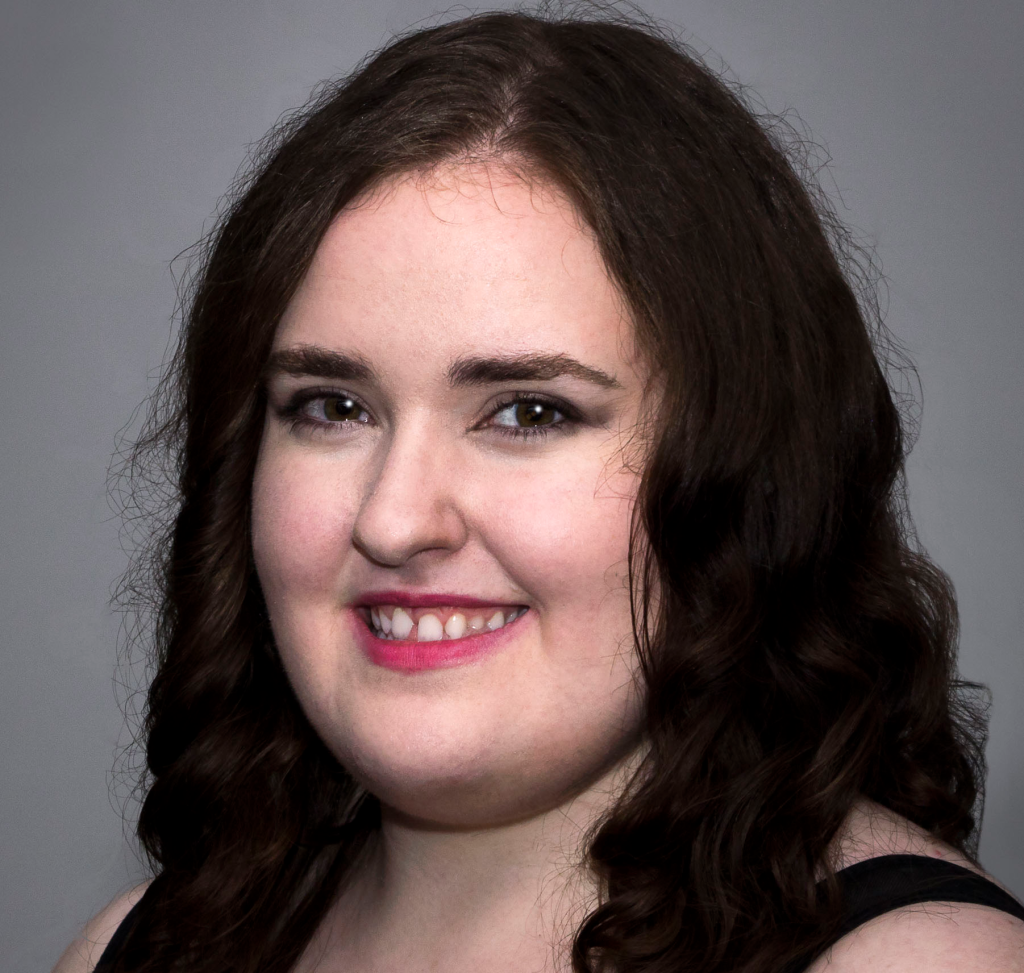 [ID: Kelly Lewis, a woman with pale skin and brown eyes, stands against a grey background. She has brown, wavy hair and is wearing a black tank top and pink lipstick.]
KELLY LEWIS
Stage Manager
Kelly Lewis is a dancer, stage manager and arts administrator who hails from North Bay, Ontario. She holds a diploma in Dance Performance from the Holland College School of Performing Arts where she trained in theatrical dance, music theory, and theatre. She now studies at Memorial University, where she is concurrently pursuing a B.A. in Communication Studies and the diploma in Stage and Screen Technique. Recent stage management credits include With Apologies to Nancy Benoit (St John's Shorts), Icarus is Falling (Breathing Cloud Productions), and I Can't Stop Smoking (Let's Go Productions). She was also an assistant stage manager for Hamlet and As You Like It (Perchance Theatre).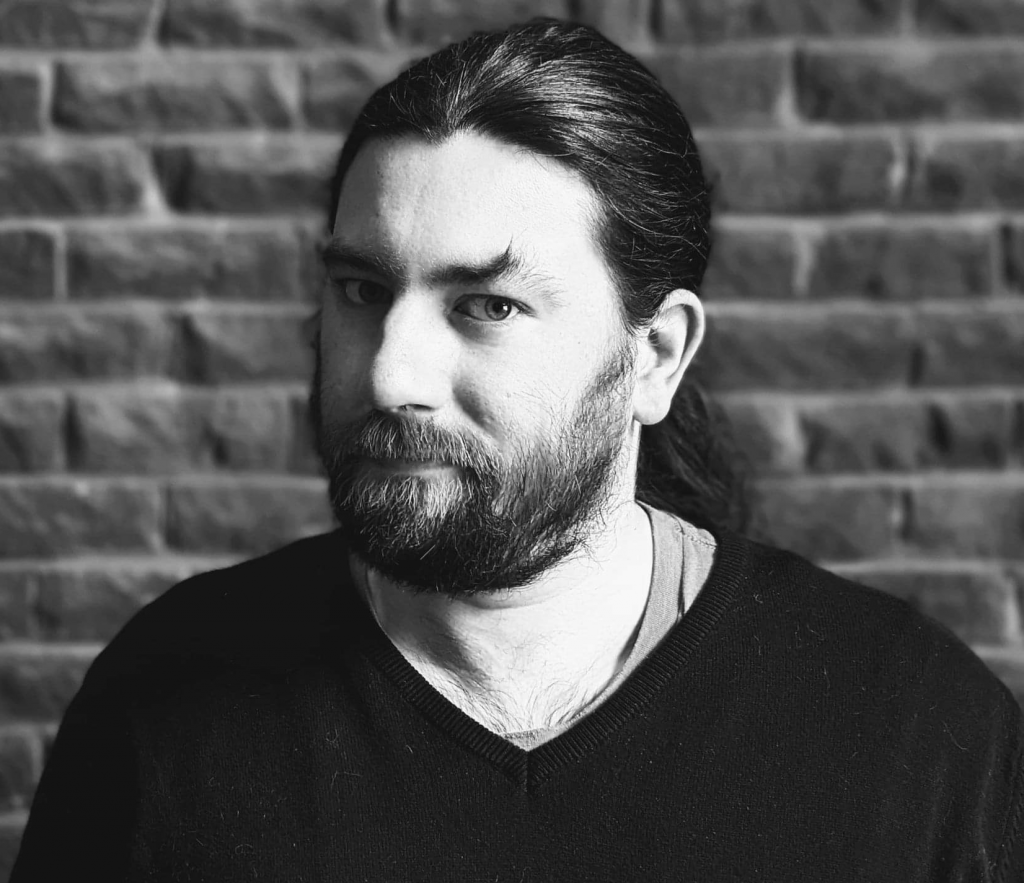 [ID: A black and white headshot of Reg, a white person with long dark hair pulled back in a ponytail. He has thick upturned eyebrows and a beard. He is wearing a dark sweater and standing in front of a brick wall.]
REG HOSKINS
Lights/Projections
Reg Hoskins (he/him) is a multidisciplinary theatre artist working in various capacities, ranging from stage manager, to designer, to director, to technical director, and more. He is an artistic associate of Salt Teeth Theatre Company (STTC) and directed and designed the premiere productions of both Cookstown and Cashin Avenue at the St. John's Short Play Festival. In 2022 he directed and designed Home in Three Plays: Bowring Park, Cashin Avenue, and Cookstown (STTC and Resource Centre for the Arts Theatre (RCAT)) at the LSPU Hall.
Select Credits include: Technical Director–2022 St. John's Short Play Festival. Lighting Designer and Technical Director–Birthday Balloon (RCAT). As Lighting Designer: Soldier's Heart (New Curtain Theatre), Never Swim Alone (GroupHug Productions), The Goat, or Who is Sylvia? (Joint Productions).
Originally from Kelligrews, Reg now resides in St. John's where he is the Technical Director of The LSPU Hall and Resource Centre for the Arts Theatre. He is very pleased to be part of the team helping to bring this story to the stage.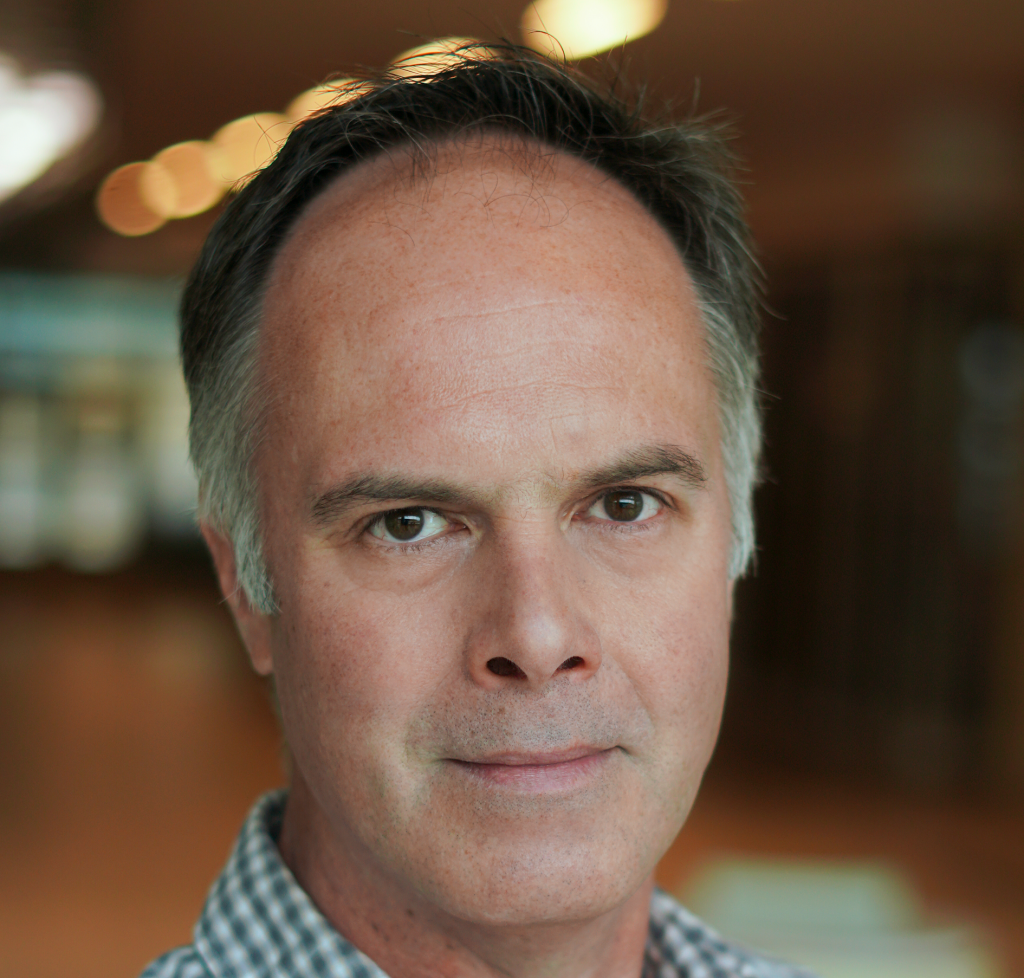 [ID: A headshot of George, a clean-shaven middle-aged white man with brown eyes and short brown hair greying at the temples, wearing a checked shirt against a mostly dark background with a few lights dimly visible.]
GEORGE ROBERTSON
Sound
George Robertson first came to St John's on a two-year contract, and has now lived here for more than twenty years. He's an actor, musician, and sound designer who has worked in some or all of these capacities (sometimes simultaneously) with many theatre companies in Newfoundland and Labrador, including Perchance Theatre, Artistic Fraud of Newfoundland, RCA Theatre, Xchange Theatre Works, PerSIStence Theatre, Power Productions, Rising Tide Theatre Company, New Curtain Theatre, Shakespeare By The Sea, and others. He has also appeared in several locally produced film and television projects, most recently in episodes of Hudson & Rex and SurrealEstate.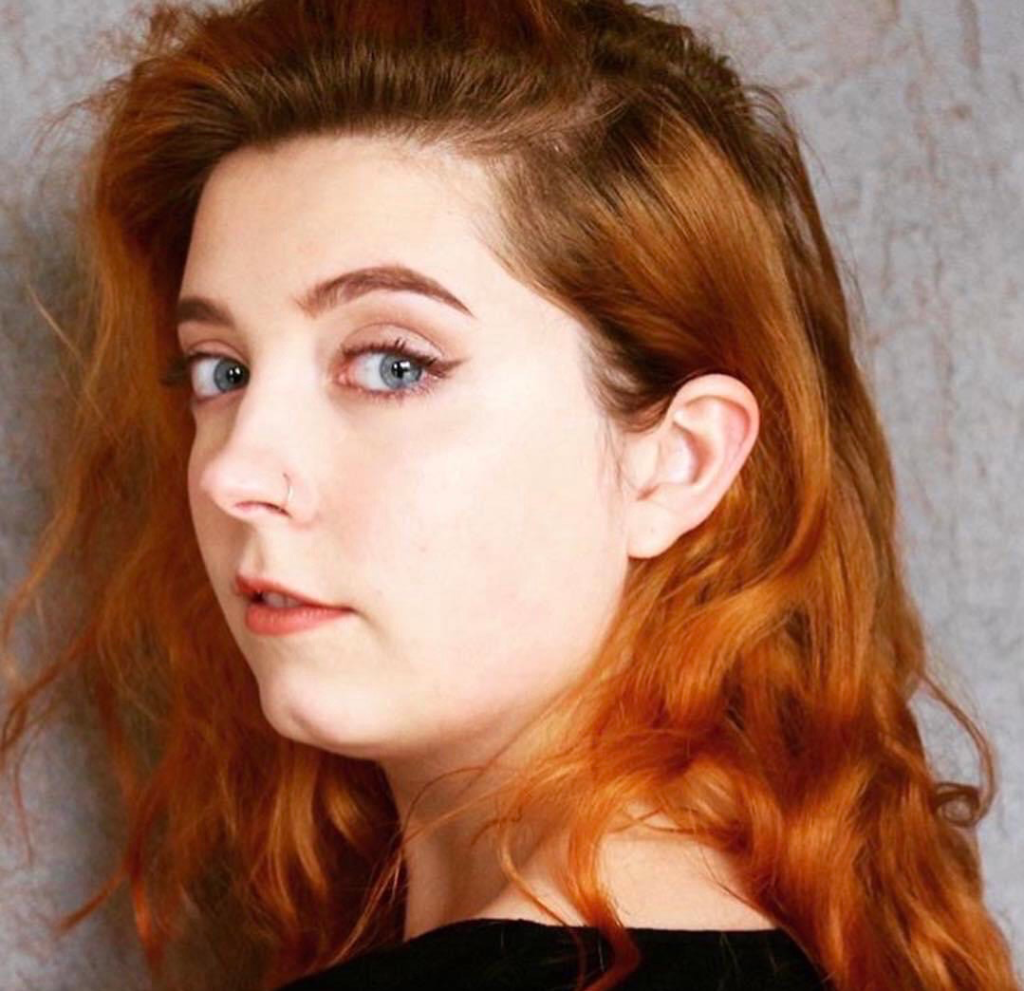 [ID: A headshot of Alison, a white woman with long red wavy hair. She has blue eyes and a nose ring. She is turned to the side looking at the camera over her shoulder.]
ALISON HELMER
Costumes
Alison Helmer is a multidisciplinary artist who has been deeply and continuously influenced by her studies and experience working on the east coast. Though born and raised on the prairies, she began her theatre education with the Stagecraft program at Grenfell college before completing the Scenography program at the National Theatre School of Canada. She approaches the world of both set and costume design through a lens of fantasy, history, and the tradition of storytelling. She is excited by theatre that pushes the boundaries between conventional and experimental, and that seeks to fulfill our human search for truth, escape, and shared connection.
---
Thank You's!
Thank you to Brandon Hillier and Brian Marler for their voices in the opening soundscape.
Thank you to Dr. Robert Greenwood, Mike Sullivan, Captain Chris Hearn and the Centre for Marine Simulation, and Breakwater Books.
---

[ID: Text reads: Seat Campaign Back in the seats again! Ask us how to get your own seat in the historic LSPU Hall's mainstage theatre. The photo shows the red theatre seats of the Hall.]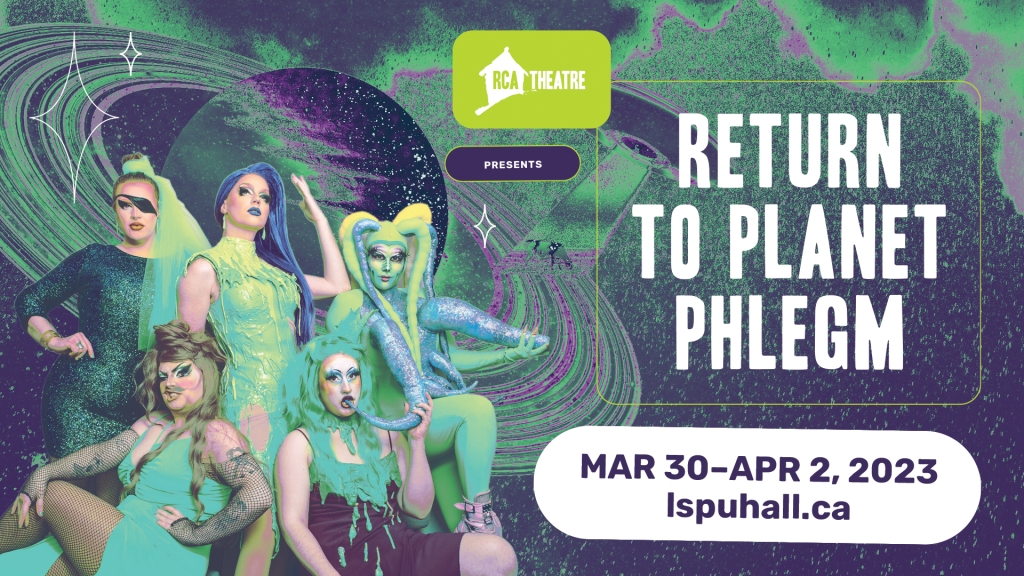 [ID: An image of the Phlegm Fatales – A drag artist group. They are wearing assorted green dresses, make up, wigs, and costumes. Text to the right reads RCA Theatre Presents Return to Planet Phlegm Mar 30-Apr 2, 2023 lspuhall.ca. The background is green and purple and of a large planet with rings around it and a spaceship beaming up a cow.]
Check out what Andy Jones has to say about becoming a monthly donor!
Thank you to the LSPU Hall Volunteers!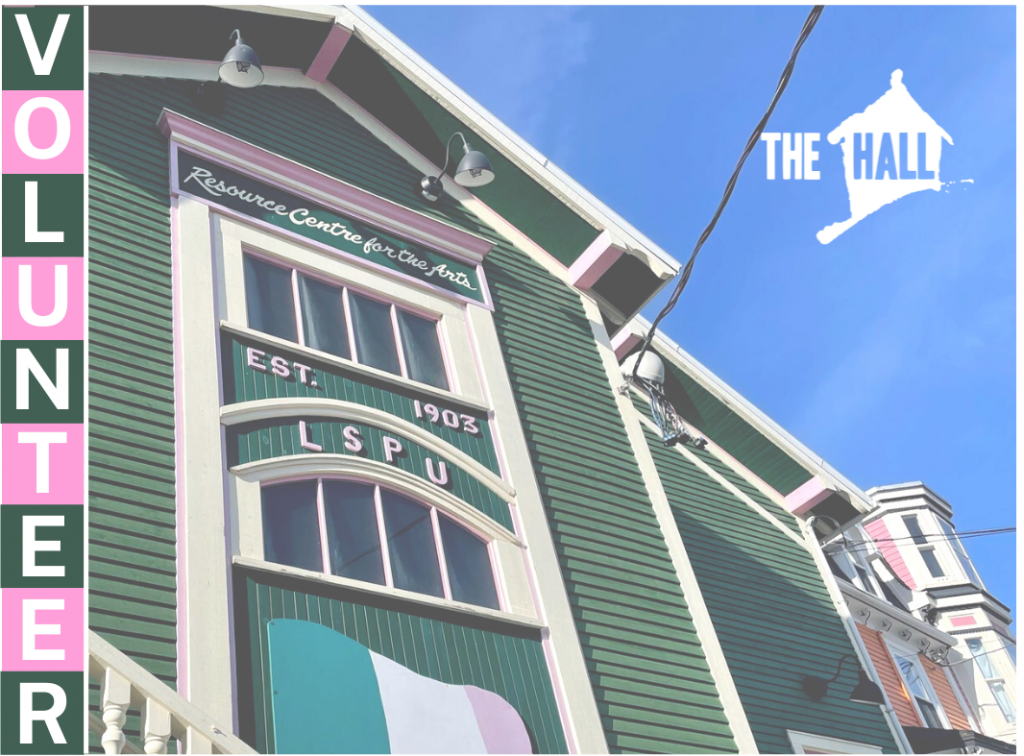 [ID: A faded photo of the Hall with the word Volunteer in pink and green blocks written vertically down the left side. The white Hall logo is in the top right corner.]
Volunteers are the backbone of the theatre community.
We would truly be lost without them and can not thank them enough for their wonderful work.
Why volunteer at the Hall?
Visit lspuhall.ca/volunteer or e-mail our volunteer coordinator Ian at volunteer@lspuhall.ca to find out how!
You get to see live theatre for free!
Looking for a free date night with your partner? Volunteer together!
Volunteer with your friends and have a safe night out together.
Looking to expand your social circle? Join a community of like minded theatre lovers.
In high school and need volunteer hours? We got you.