RCAT Presents: Solastalgia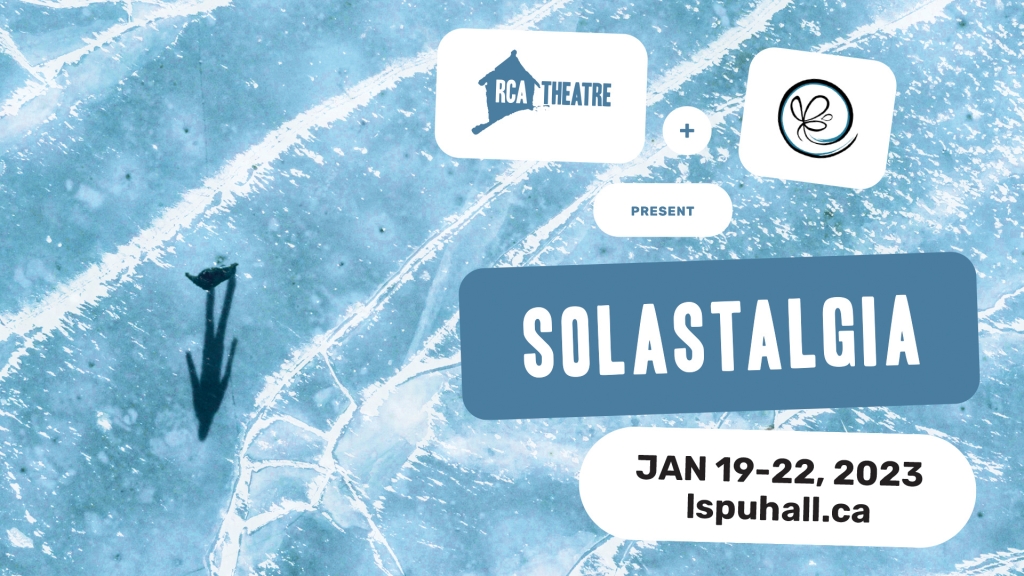 January 19 – 20 at 8pm
January 21 at 8pm – Live Stream + Live Audio Description
January 22 at 2pm – Relaxed Performance
For the Live Audio Description please call the Hall at 753-4531 to reserve a listening device.
Solastalgia is "the homesickness for something that no longer exists." What if the thing that no longer exists is the world you remember? Kristin Shepherd brings us on a journey from icebergs and refugees to gin and raccoons to garbage and birth. Join us to discover the answer to what we've all been thinking during this tumultuous time: What's the point? Why are we doing this? And why now?
Don't forget CAA (Canadian Automobile Association) members get a 10% discount to all RCA Productions and Presentation in our 2022-23 Season.
Plus check out our Perks page for deals we have with local businesses around town.