RCA Theatre Company
Altar
In ALTAR, Eugenio has recently arrived in St. John's, NL, and has little to no access to his language, his culture, his food, his family, etc.
Although he speaks English, his grammar is not perfect; he has trouble understanding the local dialect, occasionally speaks Spanish and forgets that not everyone around him does.
In Newfoundland and Labrador, Eugenio doesn't have access to elements or items to practice his traditions (like papel picado, pan de muerto, and even marigold flowers for his Día de Muertos celebration!!) Hence, his need to adapt and use what is accessible to him (like the doilies, a PB&J sandwich, and orange crumbled pieces of paper). Eugenio connects with his family using technology like phone calls and text messages and will likely see them once in a while or on limited occasions.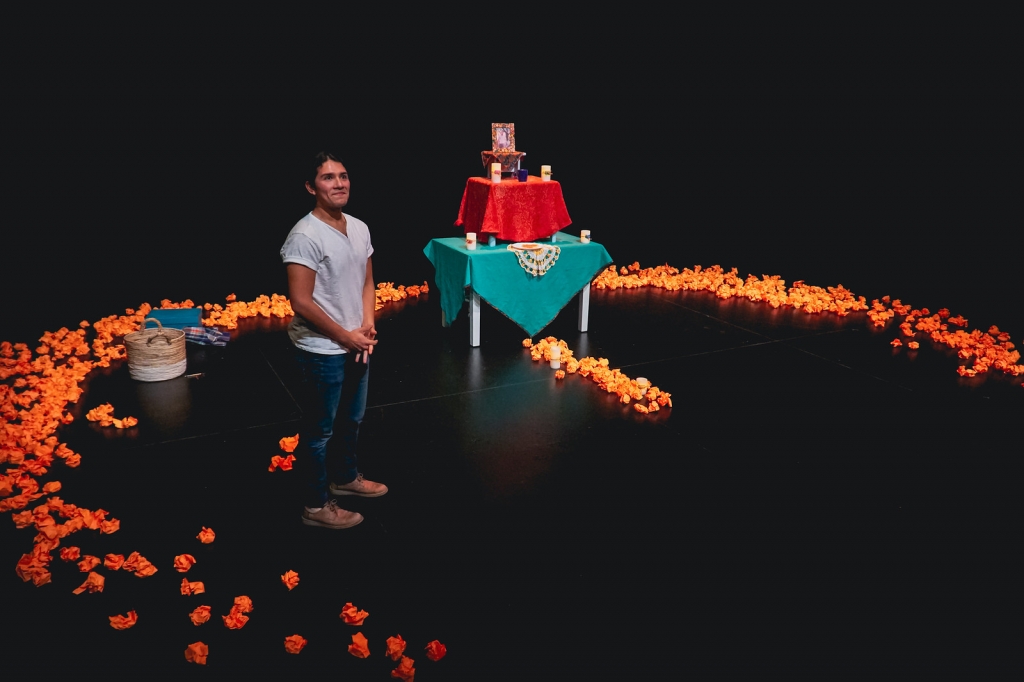 Photo by Ashley Harding