Nicole Rousseau, Artistic Animateur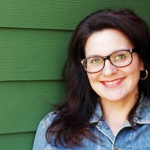 Laura Williams, Artistic Associate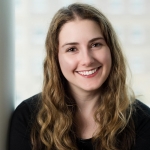 Laura Williams is originally from Essex, England, but has spent the last thirteen years in Newfoundland. Laura completed her Bachelors in Fine Arts (Hons) in Theatre at Sir Wilfred Grenfell College and moved to St John's in 2010. Laura has worked at Resource Centre for the Arts since 2010 taking on a variety of different jobs from box office staff to communications to becoming the Artistic Associate at RCA Theatre Company in 2016. Laura is one of the Co-Founders of Engine Productions a small DIY Theatre Company based in St John's and has acted on stage and in film since she was a child. Laura loves the arts scene in St John's and is over the moon to be part of the community. Laura is absolutely thrilled to be the Artistic Associate at RCA Theatre Company.
Nora Barker, Production Assistant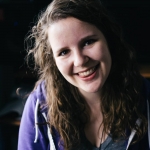 Nora Barker is an actor, director, musician & arts administrator. Raised in GrandFalls-Windsor, Nora came to St. John's to 2011 to begin her Bachelor of Arts at Memorial University, which she completed in 2016, with a double major in English and Anthropology. Nora is currently completing the requirements for the Performance & Communications Media Diploma. Nora has worked with several artistic companies since making St. John's her home including the St. John's International Women's Film Festival, Women's Work Festival, White Rooster Theatre, and RCAT. Nora has been on the programming committee for Holdfast Contemporary Arts Festival for the past two years, and recently joined the Lawnya Vawnya Board of Directors. Nora is an Associate Artistic Director with the Isle Aux Morts Theatre Festival and is very excited to be working with RCA Theatre Company for the 2019-20 season.