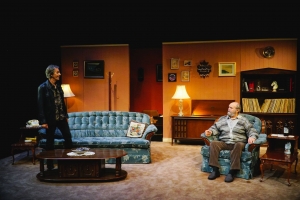 Corporate Giving
It takes a community to succeed.
As a charitable not-for-profit organization, we deeply value the support of community leaders. Your generous support gives us the ability to continue to support the next generation of artistic talent in Newfoundland and Labrador. By supporting Resource Centre for the Arts, your organization can access our loyal and diverse audience base while demonstrating a commitment to artistic excellence and community building. Becoming a corporate donor or corporate sponsor provides significant visibility along with unique corporate entertaining opportunities.
Corporate Sponsorship
We offer a range of corporate sponsorship levels, with exciting benefits to match each level of investment. Our experienced team will work with you to deliver a partnership arrangement that meets your company's business needs and objectives.
Some of the sponsorship opportunities we offer include, but are not limited to:
Charitable tax receipt.
Logo Placement in all RCA Programs.
Invitation to all RCA Fundraisers.
Logo Placement in all RCA E-Newsletters linked to Company Website.
Invitation to Opening Night of our Mainstage Productions.
Verbal Opening Night Thank you from the stage.
Discount on bulk tickets for clients or employees.
Social Media Shout-Outs throughout the season.
Premium Marketing Packages
Opening Night & Performance Sponsor – Includes but not limited to: a verbal thank you from RCA during the opening night speech, tickets to opening night, promotion of logos in the theatre and online, tax receipt for your donation.
Performance Sponsor – Includes but not limited to: Two tickets to the night you are sponsoring, Logo featured prominently in the foyer and/or in our Cox & Palmer Second Space, Web, newsletter, and social media presence as a Performance Sponsor, Tax receipt for your donation.
Accessibility Sponsor – It is expensive to be accessible but that is not an excuse to not be so. Help the Hall become an equitable event space, where everyone's needs are met.
Volunteer Sponsorship – Be the only sponsor for our Volunteer Usher Program
Youth Ticket Program Sponsorship – Fund the purchase of the $5 Youth ticket for a season at the Hall
To learn more, please contact our Communications and Marketing Manager at communications@lspuhall.ca