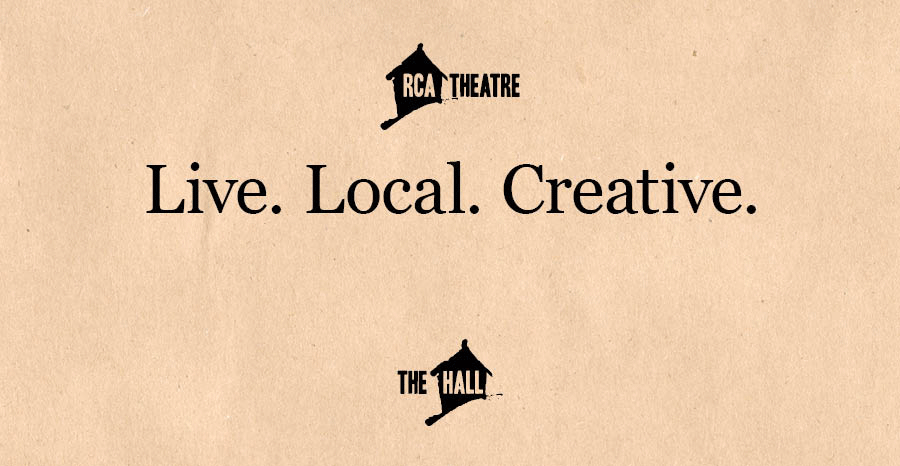 The LSPU Hall is open and we are excited to welcome you back!
All performances will be contingent on the Province's regulations and will have strict protocols and procedures to ensure that we practice and meet all public health guidelines.
As mandated by the NL government protocols, the Hall will be requiring proof of vaccination for all patrons.
BUYING TICKETS
Tickets for in person events, live-stream events, and festival passes can be purchased online at tickets.lspuhall.ca.
Phone sales are encouraged, but you can visit us in person if you are paying by cash or debit.
Accessible seating can be booked over the phone.
Should the event be cancelled due to circumstances related to COVID-19, patrons will receive a full refund.
Your tickets will be emailed to you at the time of purchase as a mobile/e-ticket or print at home ticket.
If using e-tickets or print at home tickets is not possible, patrons can pick up tickets at the box office on the night of the performance.
WHAT TO EXPECT UPON ARRIVAL
Your staggered arrival time is very important. Please abide by the window of time given to you in your confirmation email as this will help lower wait times.
Proof of vaccination is required of anyone wishing to view a performance at the LSPU Hall.
As mentioned above, wait times for entering the building may be longer than expected as we navigate scanning each patron's NLVaxPass or equivalent app/hard copy. We ask that you have your NLVaxPass (or equivalent) ready, with your ID, to allow the process to move as swiftly as possible.
Please be patient with our employees as they will be depending on new technology and internet access which may be inconsistent.
ENTERING THE BUILDING
Patrons are required to wear a mask when inside the building.
Please respect physical distancing and stay 6 feet apart from others while moving around the building.
Hand sanitizing stations will be available throughout The Hall and will be clearly marked.
We ask patrons to stay home if:

they are experiencing any COVID-19 symptoms

they have been outside Newfoundland and Labrador in the last 14 days

they live or have been in contact with anyone who's travelled outside Newfoundland and Labrador in the last 14 days

they have tested positive for COVID-19

they do not pass the COVID-19 self-assessment found at gov.nl.ca/covid-19 on the day of the event

If you cannot attend due to COVID-19 or COVID-19 symptoms, a full refund will be offered to the patron and to members of their party. Please contact the LSPU Hall Box Office in advance or within 24 hours of the missed performance.
Understand that an inherent risk of exposure to COVID-19 exists in any public place where people are present. By attending this event, you voluntarily assume all risks related to the exposure to COVID-19 and agree that you will not hold RCA liable for any illness that may result.
No latecomers will be admitted to the theatre. Please arrive with enough time to be seated before the show.
There will be no intermissions for any shows. However, there may be breaks between performances to allow for resets. Patrons are asked to remain seated during these times.
Washroom access will be available but capacity is restricted based on the washroom size.
The bar will only be open prior to the performance and drinks must be purchased directly before moving upstairs.
We ask that you leave the building as soon as the show is over – loitering is not permitted. Please try to maintain social distancing while exiting.
Patrons on the right side of the theatre will leave through the side stage exit. Patrons on the left side will either leave through the main exit, or through the balcony exit, or down the lift. Staff/ushers will be on hand to help guide patrons to the appropriate exit. Please refer to the seating map below.